Women
15 Struggles Girls Will Understand Way More Than Guys
By
|
Emotions can be very messy and girls are prone to getting emotional a lot. They are tangled human beings who choose life on their own terms. They build their own world. Despite all this, they feel deeply and loves fiercely and believe strongly in what they think and see the world differently. They oppose everything that is wrong to them. No matter how much a man suffers in his life, a woman will hold herself back because her passion burns brighter than her fears. This world is full of happiness and struggles too and there exist some struggles that only girls can understand and deal with. This is because a man will never understand the struggle of long hair combined with lipgloss on a windy day. Let's watch out the pain and difficulties that only a woman can understand
#1. Always Fail To Find What To Wear
No matter how many dresses she has, she will always need more options in her wardrobe. She'll never be able to find what to wear and there is always a different dress required for a different occasion. The real struggle she faces is finding the pair of trousers that can match perfectly with her footwear and tops. Indeed, boys will never face such difficulty in their life.
#2. Taking A Century To Do Their Hair
Girls are slow like a snail while doing their hair which ruins the plans of the boys. Getting a perfect hairstyle is the most cumbersome task to achieve for every girl.
#3. Receiving Monthly Presents At The Most Inconvenient Times
Unbearable pain, cramping, and discomfort are bad feelings that every girl has to face monthly just because they are tasked with the weighty job of bearing children. At times, she has to go through a painful cycle at the most inconvenient times. And that fear of getting a red stain is indescribable. All such pains and mishappening can only be understood by girls.
#4. When Outfits Is Being Judged
It can be very embarrassing when people can see the strap of your bra coming out on your shoulder. These situations can also arise when your shorts become the topic of discussion. While many people might feel that the attention makes them a celebrity but it is not the case. Everyone's criticism makes the girls feel very uncomfortable and the days that people judge your clothes can be quite gruesome.
#5. Accidentally Blinding Yourself With Mascara.
To many people, heavy gymnastic workouts and hard-working exercises seem to be the most daunting tasks. However, have you ever stabbed yourself in the eye with your mascara brush? Well, boys will obviously not do this anyways, unless they are dressing for a drag show, which is why they can't understand the real struggle behind this troublesome task.
#6. The Second Struggle With Hair
The emotions of the girls generally run high which is why they have quite a lot of mood swings on any given day. Sometimes they want long hair while at others, they look at the trendy short hair and lust after them. The one thing that is good about short hair is that the girls do not have to go through the finding of the long hair stuck between their butt cheeks.
#7. The Horror Of Dropping Your Favorite Makeup.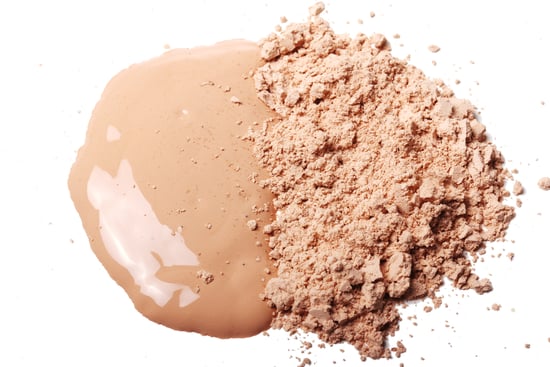 The moment when you drop your favorite powdered makeup on the floor seems like the compact is actually falling in slow motion, right? And no matter if you drop them on a cushioned surface, they always seem to shatter into a million pieces. Apparently, your hands are never fast enough to catch a compact that's on a collision course with the floor. We all know that drop down is the end of our makeup powder. Guys might think that it is only makeup but girls understand the mini heart attacks that they have when a bottle drops down to the floor.
#8. Such Uncomfortable Shoulder Straps
Probably, the best part for a girl in an entire day is taking off their shoulder straps which are quite painful and it is virtually impossible to untangle them when taken out from the cupboard. Even at times, your brassiere is filled up with so much cushion that you can use them as emergency airbags. Just despicable!
#9. Pain Of Wearing High Heels
For all those who consider high heels a standardized or formal thing to wear, you do not know about the pain behind wearing heels. And that embarrassing moment, when you just slip while walking and everyone is just looking at you. Indeed, walking in high heels is really painful, especially if you wear them often.
#10. Being A Sleeping Beauty
Sleeping with makeup on the face might seem fascinating to everyone, but not removing it can definitely lead to majorly clogged pores and pimples. Girls can actually relate to the pain of removing makeup when they're just about to sleep and feel too lazy to wash their face.
#11. Having Salads On Date Instead Of Pizzas
Why is this considered that ordering pizza on your dates might make your partners feel embarrassed? In fact, it is good to be real in front of everyone especially in front of those who might become your partner in the future. Because food is life and if you're cheating with your food that means you're cheating with your life. Well, boys are so free to order anything they want, right?
#12. Cleaning Cleaning!
That razor burns and stingy smell after shaving the legs is just so nasty. It seems like our legs are on fire. Aside from the uncomfortable burning sensation, razor irritation is often accompanied by small bumps. I wish, boys could experience the same!
#13. Taking Care Of Nails More Than Anything Else
Ever faced the difficulty in picking up something or felt nervous to chip nails while opening anything? Well, fake things have a short life and so do the fake nails of girls. Guys will never understand the pain behind taking care of long nails.
#14. Handling Uneven Eyebrows
Even after countless procedures and trips to the parlour, there are some eyebrows which cannot grow just right. Just to make your eyebrows even, you might keep plucking your eyebrows and still end up frustrated. Only a legend can have even eyebrows.
#15. Living With Other Females
Though almost everyone has to live with their roommates, it is really tough to do that when it is all girls. This is because sharing your room with a girl means compromising with your life. You are not compulsorily required to be best friends, but you definitely need to have a healthy, functioning relationship so that you can make the home a peaceful place for everyone involved. Which is next to impossible I guess!