entertainment
5 things for Thursday, January 12, 2017: Donald Trump, Dylann Roof, Obamacare
By
|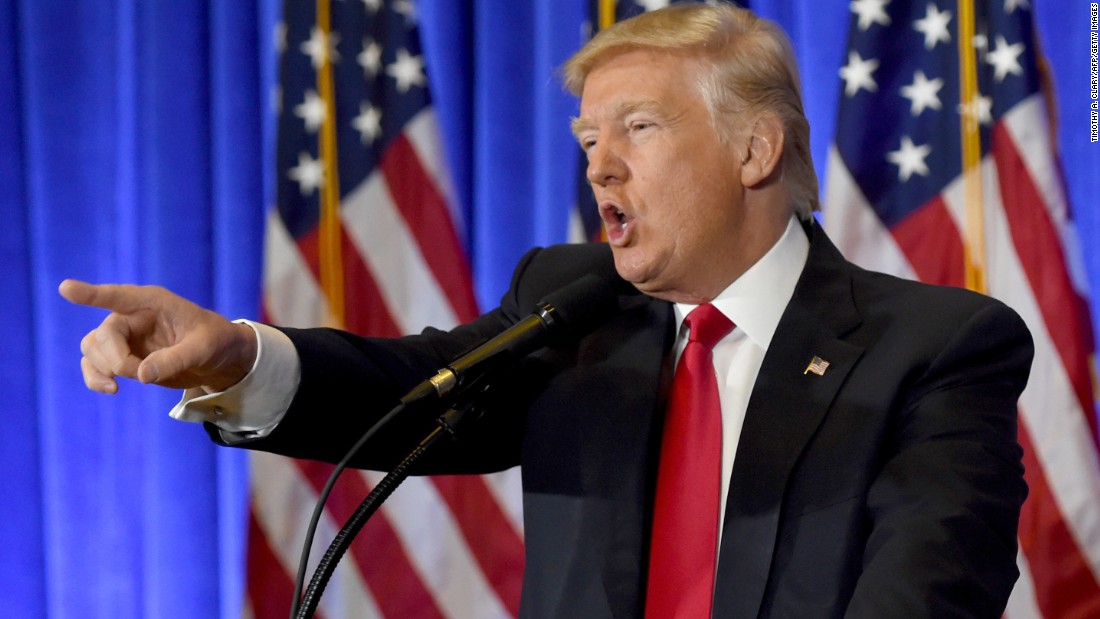 (CNN)Good Thursday morning. The words of the day: Repeal and rebuke. Replace? Not so much. Here's what you need to know to Get Up to Speed and Out the Door.
1. Donald Trump
2. Dylann Roof
Dylann Roof has been
sentenced to death for killing nine people
at a black church in South Carolina. But before the sentence was handed down, relatives of his victims faced him, and they didn't hold back. They called him "among the worst kind of evil." They hoped his soul would "go to hell." And one man gave Roof an ominous warning: "Whoever your creator is, he's coming for you." It'll probably be years, though, before Roof is executed, as his case works its way through the appeals process.
3. Obamacare
The Senate
took the first steps toward repealing Obamacare
early this morning. It OK'd — along party lines — a budget blueprint that would dismantle President Obama's biggest domestic achievement. The vote took forever because senators introduced more than 160 amendments to the budget resolution. That started a marathon session of impassioned speeches and roll call votes that stretched into the morning. They didn't bother with a replacement plan though. The House may vote on this as early as Friday.
4. Brazil prisons
The head of a prison in Brazil where 56 inmates were killed in a riot has been fired. Jose Carvalho da Silva's
removal may have to do with more than just the riot.
Two inmates alleged prison officials received money from criminal gangs to allow in contraband like weapons, drugs and cell phones. They also say officials helped prisoners escape. It's been a rough start to the year in Brazil's prisons. Four different riots have killed almost 100 inmates.
5. Afghanistan hostages
It's the first time in five months we've heard anything about two teachers kidnapped in Afghanistan. The Taliban put out a
proof of life video of Kevin King and Timothy Weeks.
They were kidnapped together last year near the American University in Kabul where they worked. The men look haggard and appear emotional in the 13-minute long video. They plead with President-elect Trump to make a deal so they can be freed.
BREAKFAST BROWSE
People are talking about these. Read up. Join in.
Bolting to la la land
Talk about an embarrassment of riches. Los Angeles was without an NFL team for 20 years. Last year the Rams came back.
Now the Chargers are coming.
Jungle jedi
Black or white
Better than flowers and chocolates
WHAT'S FOR LUNCH
Here's what's coming up later
Talk of the town
Don't miss a CNN town hall with House Speaker Paul Ryan tonight at 9 ET. You can catch it on CNN TV and in all the other usual places — CNN Go and CNN Digital's mobile apps.
AND FINALLY …
Zootopia
Cuteness alert! Polar bears, seals, otters and elephants enjoy the first snow day of the year at the Oregon Zoo. (
Click to view
)
Read more: http://edition.cnn.com/