news
650-mile trench stakes out claim for bigger Kurdish territory in Iraq
By
|
Line stretching along northern Iraq symbolises hopes for more land when fighting against Isis ends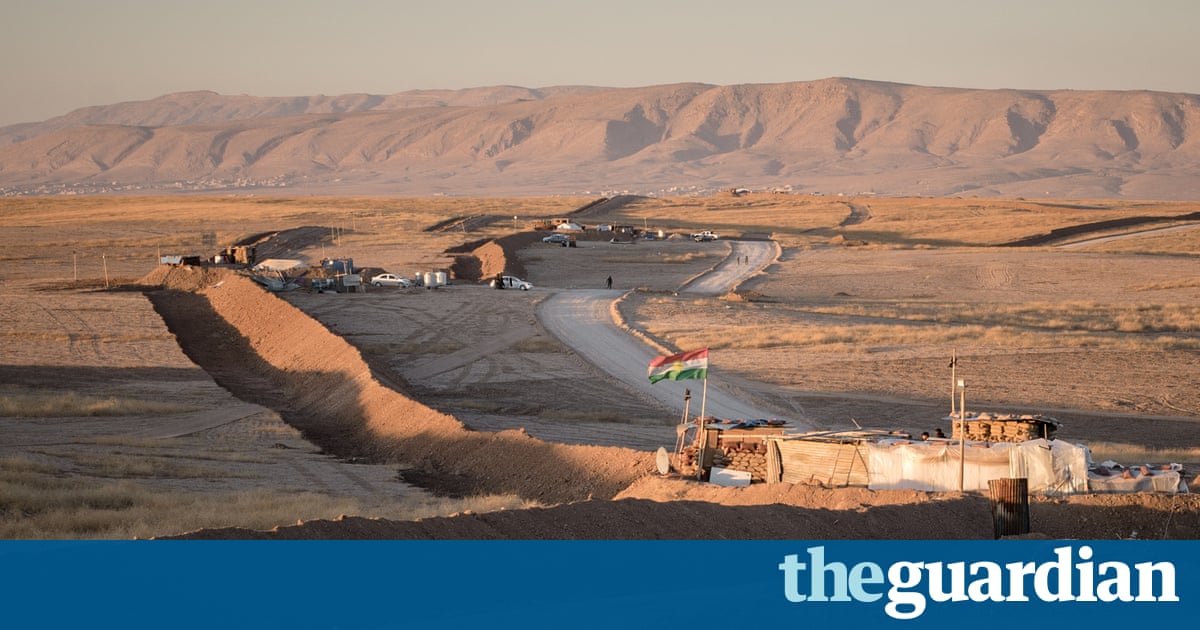 On the plains north and east of Mosul, far from the battle in the city centre, a new frontline is taking shape. Mounds of earth have been heaped above a trench gouged out of the ground along about 650 miles (1,050km) of northern Iraq, which before the war with Islamic State was in Arab hands.
The berm runs from Sinjar, in the north-west, to Khanaqin, near the Iranian border, following the line of Kurdish military control. Woven into it are peshmerga positions, and on top flies the Kurdish flag, a clear statement of the Kurds hope that their role in fighting the war has already secured them a bigger slice of Iraq.

As Iraqi forces have pushed further into central Mosul over the past week, ousting Isis from the university and reaching the Tigris river that divides the city, the Kurds have been putting the finishing touches on what officials in Erbil, the capital of Iraqi Kurdistan, call a military line that commandeers more land than they have ever had in the modern Iraqi state.

The trench and berm, the Kurds say, is a recognition of their role in securing the citys eastern and northern outskirts in the first week of fighting, which started on 17 October last year and is now into its fourth month. Regional officials expect the battle for Mosul to continue for at least three more months, possibly into the summer, despite the renewed momentum of the Iraqi army. Across the river is the Grand Mosque where the Isis leader, Abu Bakr al-Baghdadi, proclaimed himself caliph of an Islamic state in July 2014.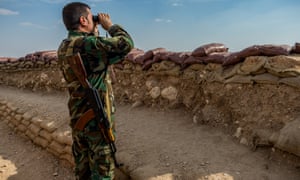 Read more: http://www.theguardian.com/us