news
A good-looking bird: the bush stone-curlew that loves its own reflection
By
|
Bird appears on campus in Queensland where it was spotted standing in front of a glass door admiring itself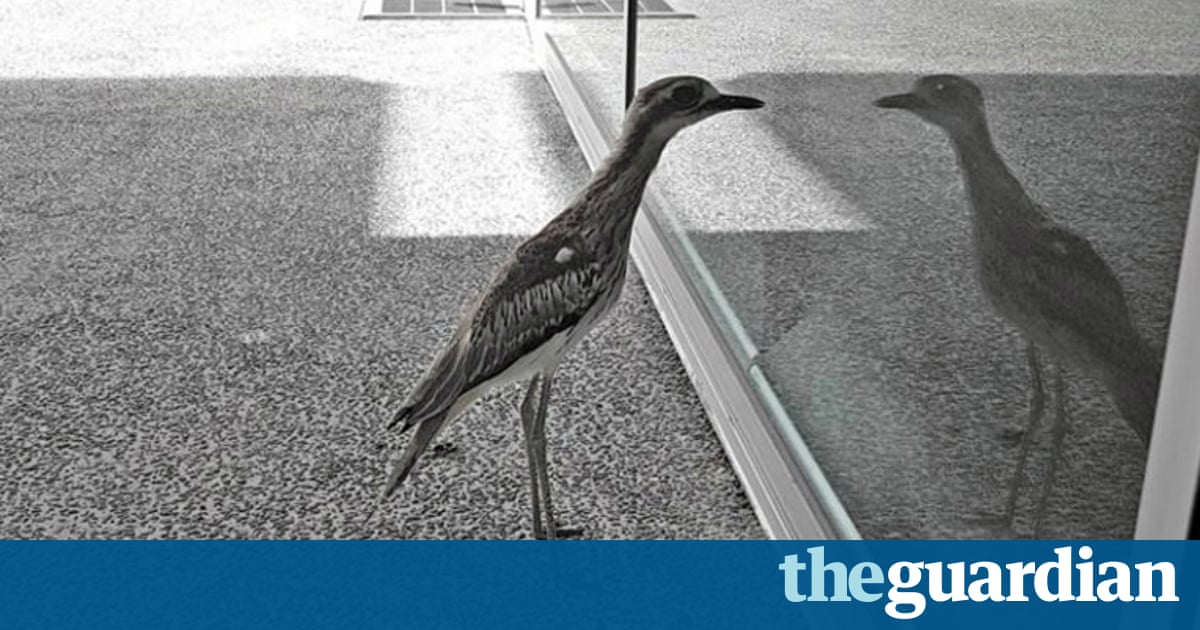 A bird that was photographed staring at its own reflection has risen to fame in Australia after university students made it its own Facebook page.
The bush stone-curlew appeared on campus at Queensland University of Technology in Kelvin Grove, Brisbane, on Tuesday, where it was spotted standing in front of a glass door, apparently admiring itself.
The bird spent so long there that Caitlin Raynor, who works at the university, put up a sign up on the door informing passers by that the bird didnt need any help, it was is just mesmerised by its own image.
The sign reads: I am a bush stone-curlew. I am fine, I just like to stare at myself in the window.
Footage posted on YouTube of the bird showed it staring intently at the window, unperturbed by people walking nearby and the door to the building opening and closing less than a metre away.
The birds antics have inspired a host of memes, posted on the bush stone-curlew of QUT Facebook group.
Raynor told ABC news the animals behaviour was normal. Theyre primarily nocturnal birds, so they dont get to see their reflection at night, she said. Staring at their reflection in windows is something these crazy birds just like to do.
Read more: http://www.theguardian.com/us