news
A tiny wasp could save Christmas Islands spectacular red crabs from crazy ants
By
|
In what could be the most closely scrutinised biological control project in Australia, a 2mm wasp is being released to control a deadly ant infestation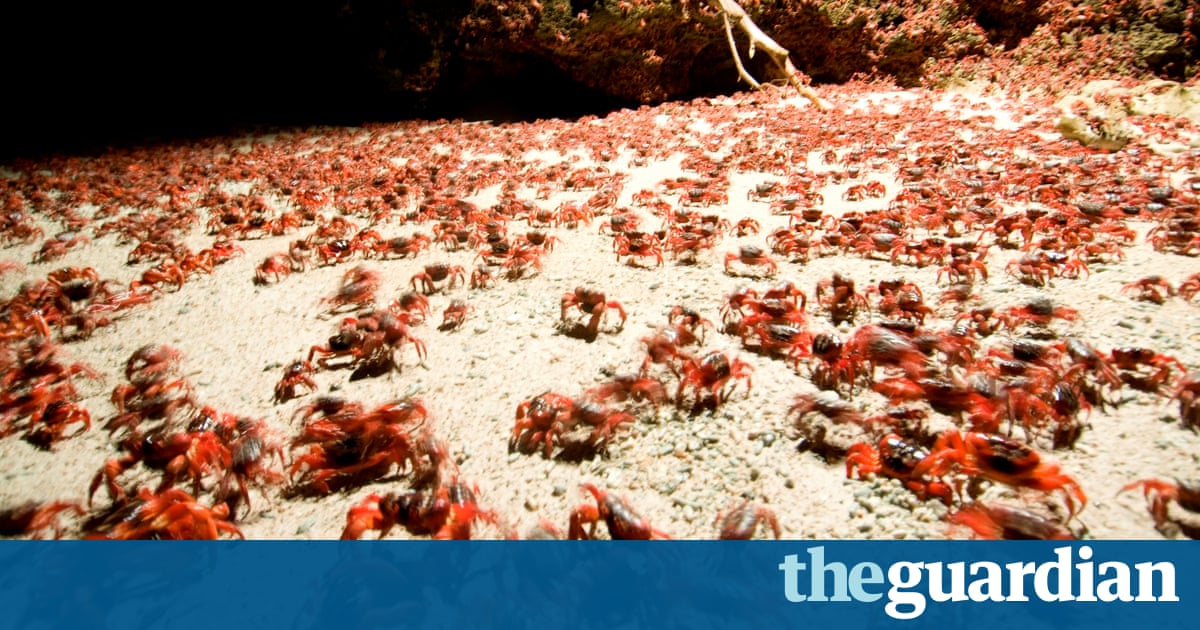 Have you heard the one about the wasp that kills the bug that feeds the ants that kill the crabs that keep the forests healthy on Christmas Island?
If not, thats because it hasnt happened yet, but it is a tale worth telling.
In the coming weeks, Parks Australia will release a 2mm wasp on Christmas Island to control the islands yellow crazy ant infestation. Crazy ants are a big threat to the islands wildlife, including its famous red crabs.
Biological control when we use one species to control another is infamous for giving Australia its cane toad invasion. So, how do we know this one will work?
Christmas Island and its crabs
Christmas Island is a unique natural habitat with many endemic species. The national park covers two-thirds of the island, which has been referred to as the Galapagos of the Indian Ocean.
Many people are aware of the red crabs whose mass migration to the sea has been described as one of the wonders of the natural world.
Christmas Island has many other species of crabs, including the impressive robber crabs. These may be the largest land-dwelling arthropod (the group that insects and crustaceans belong to) on earth.
Together these abundant land crabs clear the forests of leaf litter and maintain burrows that prevent soil becoming compacted, creating an open and diverse forest.
But this thriving natural system was disrupted when an invasive ant species became abundant on the island.
The ants
In the early 20th century, yellow crazy ants (Anoplolepis gracilipes) found their way to Christmas Island. These ants now form super-colonies, with billions of individuals across hundreds of hectares.
The crazy ants spray formic acid in the eyes and leg joints of the crabs, which immobilises them. The crabs soon die and become food for the ants.
In some cases, crabs that live in areas free of crazy ants are killed during their annual migration and so never return to their original forest. This creates crab-free zones even where the ants do not live.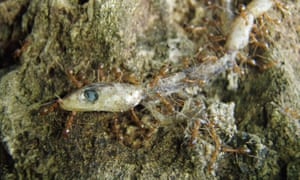 Read more: https://www.theguardian.com/australia-news/2016/dec/03/a-tiny-wasp-could-save-christmas-islands-spectacular-red-crabs-from-crazy-ants