news
Angela Merkel looks bemused by Donald Trump's wiretapping joke
By
|
From bafflement to a cold stare, the German chancellors reactions during her visit to Washington have been dissected on social media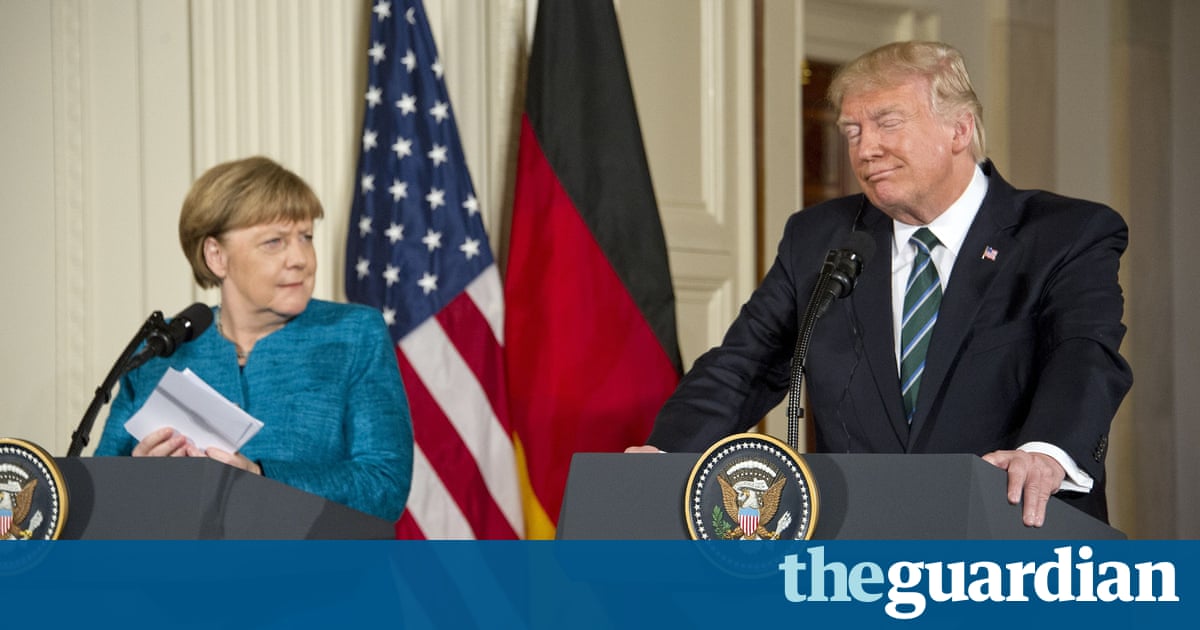 Angela Merkel has reacted with surprise and bemusement to an attempted joke by Donald Trump that suggested one thing they had in common was that they had both been wiretapped by the Obama administration.
The US presidents indelicate quip was made during a media conference in which the difficult relationship between the pair was put on show.
After Trump suggested they shared the experience of being covertly monitored by the previous government, the German chancellor couldnt hide her surprise, narrowing her eyes and wincing before staring at the president with barely disguised astonishment.
Reports of the Obama administrations spying activities on its allies infuriated Merkel and Germany at the time and risked damaging the US relationship with one of its most important European partners.
In contrast, Trumps unproven recent allegations against his predecessor have left him increasingly isolated, with fellow Republican as well as Democratic lawmakers saying theyve seen nothing from intelligence agencies to support his claim.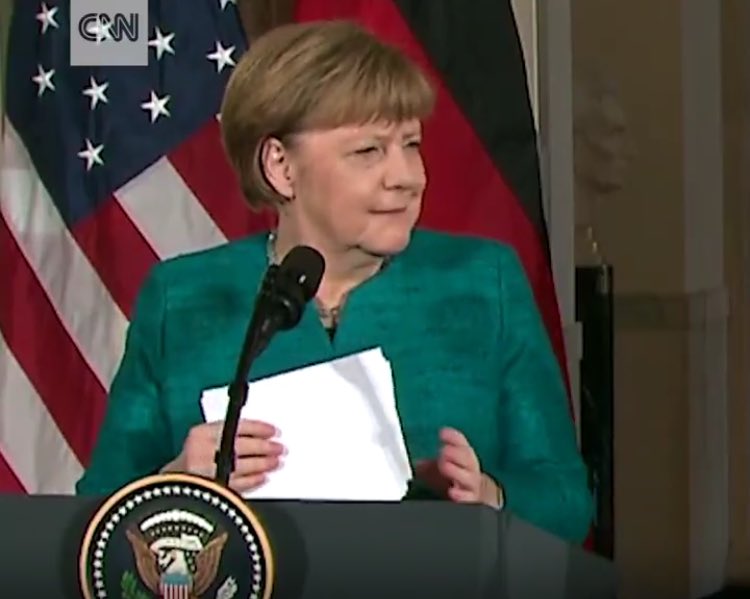 Merkels reaction to his outlandish claim was noted on social media.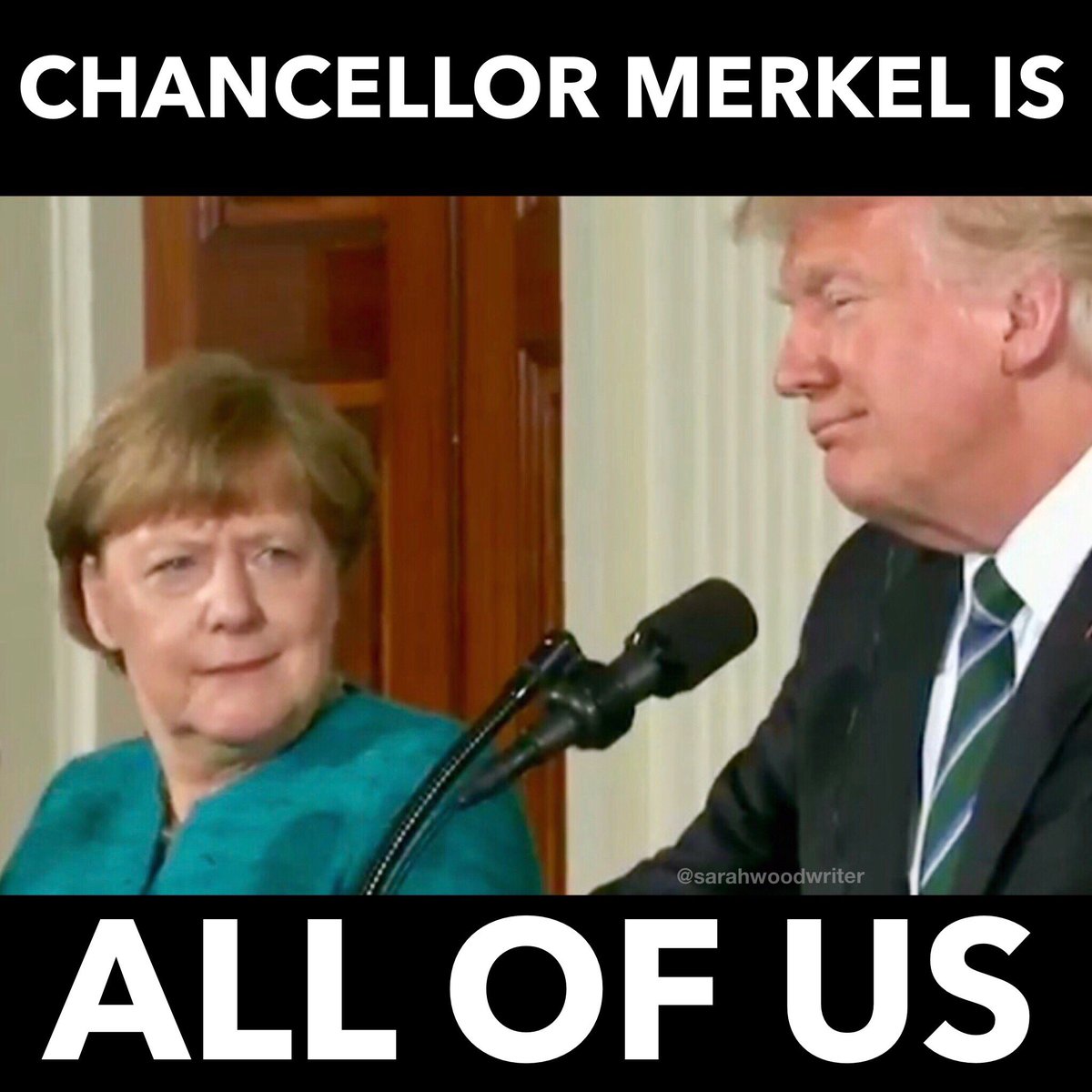 Public scrutiny of the German chancellors facial expressions during her visit to Washington did not end there.
As well as her less-than-impressed reaction to Trumps wiretapping claim, she also appeared uncomfortable after the president refused to shake her hand during a photo call.
Read more: http://www.theguardian.com/us