entertainment
Australia: 7% of Catholic priests abused children, commission finds
By
|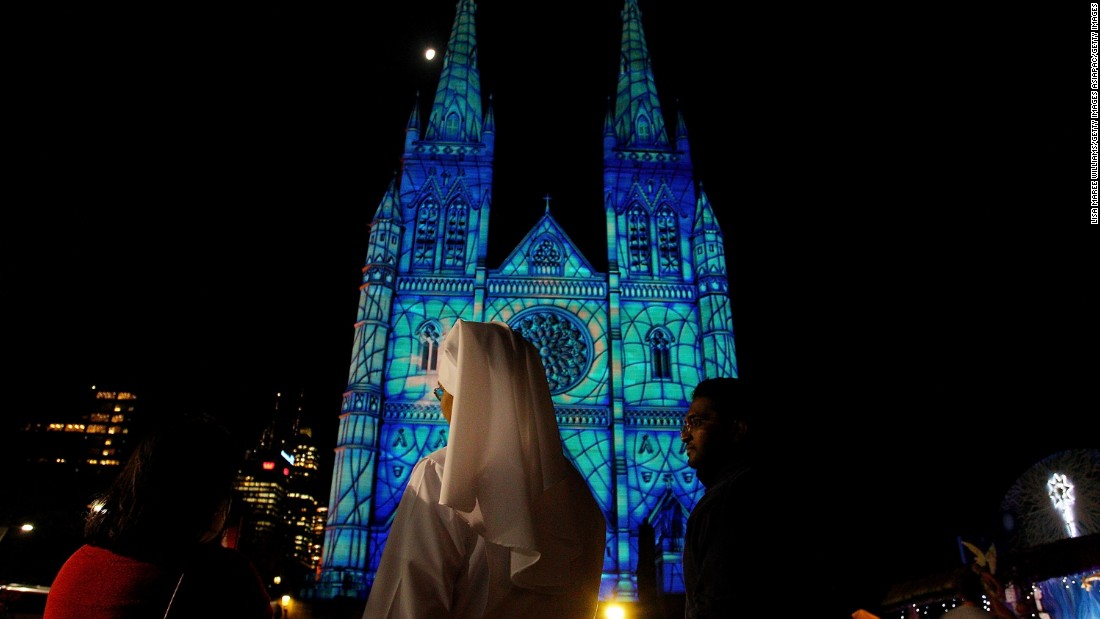 (CNN)After years of investigations and hearings, the sheer scale of child sexual abuse within the Australian Catholic Church has been revealed.
In tears, church official Francis Sullivan told the hearing Monday, "these numbers are shocking. They are tragic and they are indefensible."
The Vatican established a
commission
to investigate claims of sex abuse in 2013, while in 2015 Pope Francis
created a church tribunal
to judge bishops who failed to protect children from predatory priests.
Secrecy and scandal
"The accounts were depressingly familiar," she said. "Children (who came forward) were ignored or worse, punished. Allegations were not investigated."
Priests who had been accused of abuse were moved to other communities that "knew nothing of their past," Furness said.
"Documents were not kept or they were destroyed. Secrecy prevailed as did cover-ups."
Scale of abuse
The commission has conducted 50 hearings since it was founded in 2013, and the history of sex abuse within the Australian Catholic Church has been well documented.
However, much of the evidence to date has been anecdotal and didn't quantify the extent of the problem.
The commission found, between January 1980 and February 2015, there were 4,444 victims of alleged sex abuse.
From three separate data surveys and witness testimonies, the commission found 7% of priests belonging to 75 Catholic Church authorities were alleged perpetrators.
The average age of victims at the time of abuse was 10.5 for girls and 11.6 for boys.
At least 1,880 alleged perpetrators were identified, according to the commission.
Of the alleged perpetrators, 32% were religious brothers, 30% were priests, 29% were lay people and 5% were religious sisters.
Within religious orders, the frequency was higher. Over 40% of St John of God Brothers were accused of abuse. The Order set up schools for boys with learning difficulties in the Australian states of New South Wales and Victoria, as well as New Zealand.
'Appalling'
In a statement, Sullivan who heads the church's Truth, Justice and Healing Council said leaders of the church had committed themselves to "repairing the wrongs of the past."
"Let us not forget that every person who has come forward carries with them the suffering, damage and loss, which child sexual abuse inevitably causes," he said.
"The fact that child sexual abuse has been perpetrated by those holding privileged positions of trust within the Church and the fact that many Church leaders then compounded the damage in various ways including in some cases covering up the truth, is a tragedy in itself."
Over the next three weeks, the hearing will hear testimony from six archbishops. In a letter to parishioners around the country last week, President of the Australian Catholic Bishops Conference Archbishop Denis Hart warned that the hearing "may be a difficult and even distressing time."
"Deeply mindful of the hurt and pain caused by abuse, I once again offer my apology on behalf of the Catholic Church," he wrote,
according to the ABC
.
Read more: http://edition.cnn.com/