movies
Behind the dunes at Dubai's National Day Camel Marathon
By
|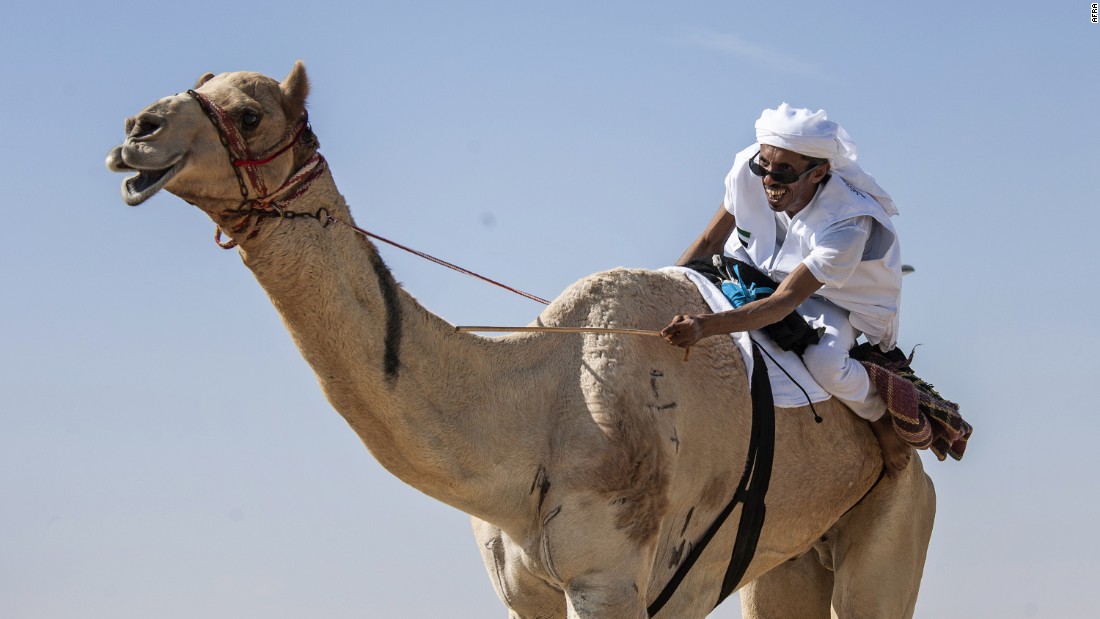 Abu Dhabi (CNN)One hour, eight minutes.
That's how long it took Salem Al Hammadi to win Dubai's second annual National Day Camel Marathon.
Narrowly passing 10 opponents in the final 6 miles (10km) of the grueling race, Al Hammadi was the first of 100 men on camel back to gallop over the finish line in the sweltering desert heat.
Dating back to
7th century
, camel racing is one of the oldest sports in the United Arab Emirates and draws tens of thousands of fans and competitors from all over the region each year.
That's not the only change. As the sport commercialized in recent years, typical purse winnings have increased, too.
In the past, racers would compete for simple rewards — a hat or a handful of dates.
Today, modern camel races often fetch prizes to the tune of millions of dirhams. The winner of the National Day Camel Marathon takes home a new car, while second and third place jockeys win Dh70,000 ($19,000) and Dh30,000, respectively.