news
Beirut's last public beach: residents fear privatisation of Ramlet al-Baida
By
|
A private development close to Beiruts last remaining public beach is sparking anger among residents who fear companies will leave nothing for the poor and middle classes encroaching further into a city that already lacks public space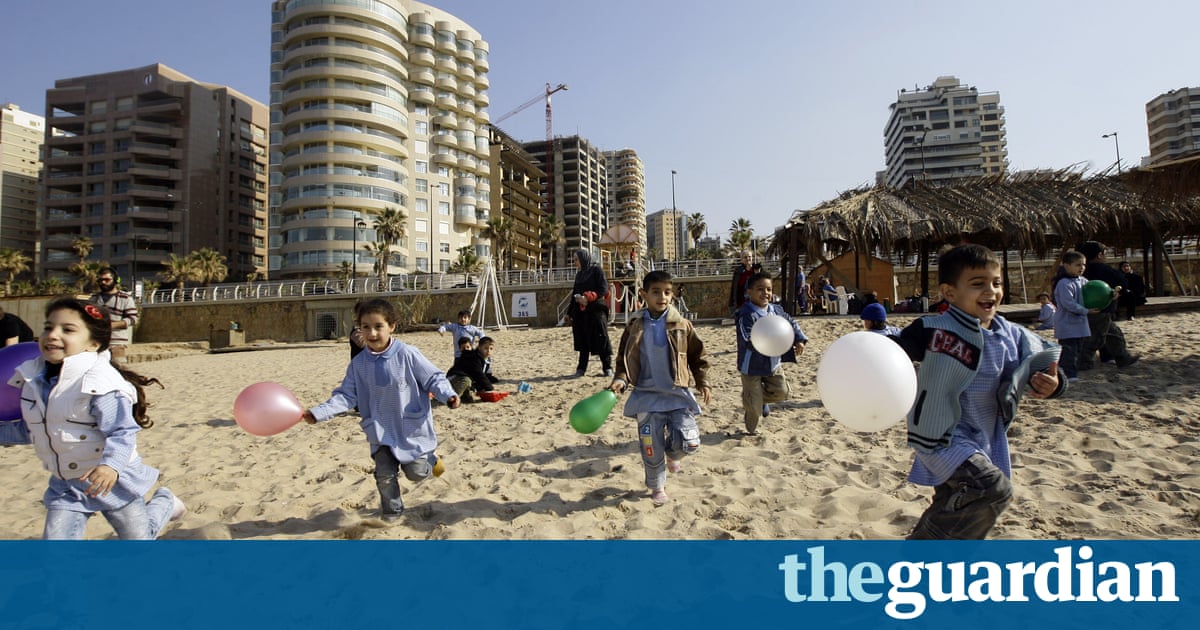 Take a stroll down the golden sands of Ramlet al-Baida, Beiruts last public beach, and youll see families fishing and smoking shisha in ramshackle palm frond cabanas, boys kicking footballs under battered lamp-posts, and children building sandcastles in the waves. It is a rare outlet in a city where public spaces are few and far between. But at the beachs southern end, the scene abruptly gives way to looming cranes and men in hard hats driving rebars into a rising edifice of concrete.
The development, known as the Eden Bay resort a more than 5,000 sq metre project billed by its website as a sanctuary of luxury and refinement began constructionlast year, sparking outrage among beachgoers, civil society activists and public space advocates. The company behind the project says they have complied with the law and are set to inject vital investment and hundreds of jobs into Lebanons bruised economy. But many of the poor and middle class Beirutis who have been going to the beach for generations see it as an encroachment on one of the few public spaces they have left.
Poor people are trash here, says Hisham Hamdan, 59, glancing at the development as he lounges with a lunch of fish, hummus and vegetables alongside half a dozen friends. Its Ali Baba and his 40 thieves, he adds, listing a few prominent politicians and businessmen. Theyre mafiosos, all of them.
He plucks a cane topped with a bust of Nefertiti from the sand and gestures toward a row of apartment buildings. Look, he says. You know how much that is? Four million dollars. And everyone here has nothing. (Some nearby properties do indeed sell for that much.)
A little way up the beach, Abu Rami, a 43-year-old department store worker who asked to be identified by his nickname so he could speak freely, kicks a football with his son. When I was a bachelor I used to come out to Ramlet al-Baida every day, he says. Id run down here with my friends around six or seven and wed play football. Wed even come out and play football at night wed swim and play and stay out late. Everyone has memories like that.
Read more: http://www.theguardian.com/us