news
Beyond the blade: the truth about knife crime in Britain
By
|
Teenage knife crime is a tabloid obsession, blamed on feral youth running riot in our cities. But the reality is much more complex and we cannot save lives if we do not understand it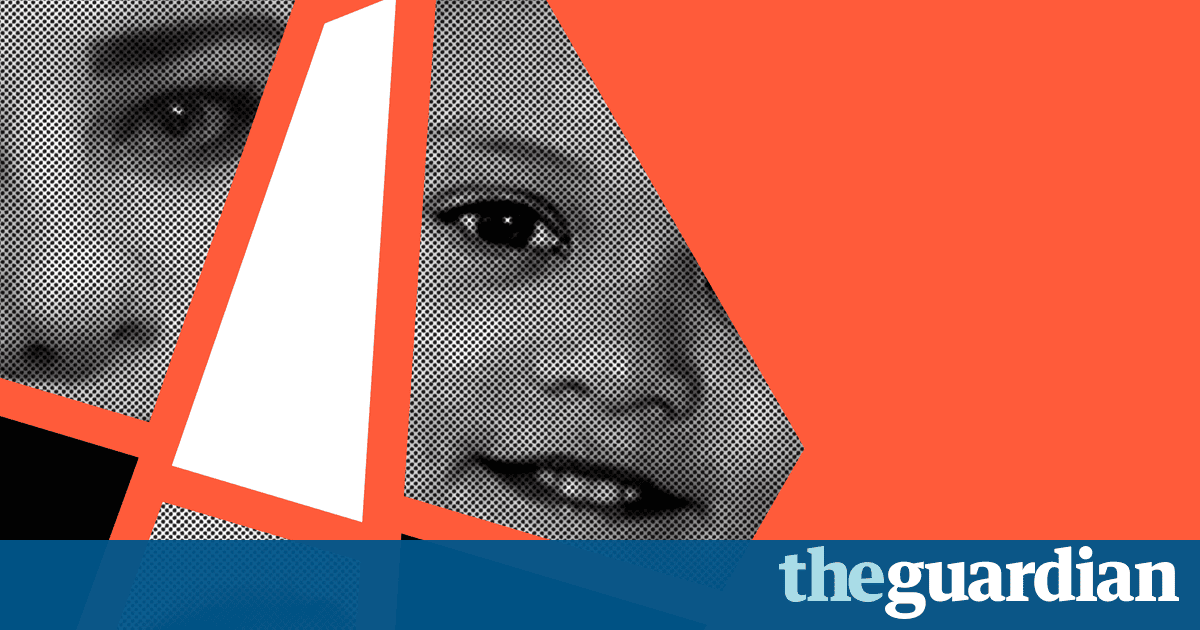 On Monday 24 January, shortly after 3pm, the regular din of children turning out of the Capital Academy secondary school in north-west London was interrupted by a sudden hush. All the kids were running around like usual, said one neighbour. But then it just went quiet. I got up to draw the curtains and saw kids running away, screaming.
Quamari Barnes, a 15-year-old student, had been stabbed several times. He fell just yards from the school gate. A woman cradled him in her arms as paramedics rushed to the scene before whisking Quamari away to hospital.
By most accounts, Quamari danced to the beat of his own drum. As a precocious child, he held court in conversations with adults from an early age; by his teens, he could cook a full Sunday roast on his own. When he was younger, he had no problem being the only boy in his dance class; as a teenager, while his friends were into grime and rap, he went old-school Bob Marley, Dennis Brown and Aswad.
After the attack, his family had been confident that Quamari would pull through. He had been talking to his mother in the ambulance, and the school sent out an email alerting parents to the tragedy, which said that he was expected to survive. But he didnt make it. One tribute from a fellow pupil, left at the school gate along with flowers, balloons, candles and a Jamaican flag, said: I can see you laughing at my art and craft skills. It was only yesterday you told me how proud you were that I chose drama. You made me think I was beautiful and confident You stood up for me when no one else did.
A 15-year-old boy, who cannot be named for legal reasons, has been charged with Quamaris murder.
One day later, at the Old Bailey, another 15-year-old boy was sentenced to 13 years in prison for fatally stabbing Folajimi Orebiyi, 17, in the neck and the back near Portobello Road in west London last July. Fola, as he was known, ran into a group of boys one of whom had been involved in a longstanding feud with one of Folas friends. Invited to a spot off the main road to settle the dispute, Fola assumed he was heading for a fist fight. But the presence of a knife took this incident to a whole different league of trouble, the prosecutor told the jury. It turned out that this wasnt so much a fight as an ambush. Within seconds, Fola was singled out and stabbed to death.
Folas mother, Yinka Bankole, described her son as a vibrant and intelligent young man who planned to go to university to study maths and accounting. I was in labour for 23 hours with him, yet it took less than four minutes to stab him to death, she said. What are the government doing about this knife crime that seems to have taken over the streets of London? How many more of our children have to die before the government act?
Its a good question. Sadly, despite the nations episodic fixation with the issue, it is unlikely to receive a satisfactory answer.
A week before Quamari was killed and Folas killer was sentenced, the governments quarterly crime-statistics bulletin reported that knife crime in England and Wales had increased 11% on the previous year, while National Health Service data showed a 13% rise in hospital admissions for knife wounds. The report concludes that this increase reflects both an improvement in record-keeping and an actual rise in knife crime. The warning lights are flashing, said the previous Metropolitan police commissioner, Sir Bernard Hogan-Howe.
A Metropolitan police report released last month indicated that between 2014 and 2016 the number of children carrying knives in London schools rose by almost 50%, while the number of knife offences in London schools rose by 26%. The Liberal Democrat leader, Tim Farron, called it a wake-up call.
In October, the Sentencing Council published draft guidelines for stiffer sentences for people carrying knives. Chief Constable Alf Hitchcock, who leads the National Police Chiefs Council taskforce on knife crime, told the London Evening Standard in early March that the peak age for carrying knives is getting younger, and is currently between 13 and 17. Youve got a group of people probably being influenced by their siblings, by their peer group, and carrying, which is not a good trend, he said. In Manchester, parents of a 14-year-old were ordered to pay 1,000 to a boy their son stabbed several times outside school. During a month-long amnesty in Surrey, police collected 237 knives, which will be used, along with knives collected by police across the country, in a 27ft sculpture called Knife Angel, which may yet adorn the empty fourth plinth in Trafalgar Square.
When politicians and officials seek to pre-empt public indignation by making statements about wake-up calls and warning lights, it is a sign that something unacceptable is unfolding, which they lack either the will or the ability to address.
The answer to Folas mothers question How many more of our children have to die before the government act? is both damning and complex. Many more children will die from knife-related violence; indeed, four more have been stabbed to death since she posed it. But it is not because the government and related agencies are not acting. Pretty much every week, somewhere in the country, there is some kind of initiative to tackle knife crime an amnesty, a new charity in the name of the fallen, an appeal from police, a mayoral statement.
The trouble is that these efforts seem to have little effect. That might be because efforts to make a positive intervention are dwarfed by all the things the government is doing that are making the situation worse. These deaths occur at a moment when the country has made a conscious decision to defund and under-resource its young. When you slash youth services, underfund child mental health services and make swingeing cuts to education and policing, there will be an effect. The most vulnerable will suffer. Austerity didnt invent knife crime, but it is certainly contributing to the conditions in which it can thrive.
---
Quamari was the fifth young person to be killed by a knife this year. The third, Leonne Weeks, 16, died a week earlier. Her body was found on a muddy piece of wasteland in Dinnington, South Yorkshire. Dinnington is a short drive from Rotherham, Sheffield and Worksop, and a series of irregular buses connect this former mining town with the wider world, but it has no train station of its own. The pit used to look after everyone, says James McIver, 77, a former assistant pit supervisor, including the sick, the lame and the lazy. When it shut in 1992, everybody suffered. With more than half the children in the town now living in poverty, Dinnington serves as a commuter base for the surrounding towns.
A trainee beautician, Leonne posted dozens of selfies on her Facebook page, mostly with friends, and all with the same lip-smacking pout. Her body was found between two fly-tipping grounds in the centre of town. An abundance of floral tributes, balloons and hand-drawn pictures of Leonne were surrounded by broken refrigerators, remnants of old televisions and discarded soft furnishings.
Leonnes death attracted considerable attention: in the print editions of national newspapers, 27 stories appeared about her killing. Quamaris death was on the front page of the London Evening Standard, but there were only three stories in national newspapers. Coverage of the knife deaths of children and teens in the national press varies widely. There were 68 stories in national newspapers about Katie Rough, a seven-year-old girl who was stabbed in York this January; at the other end of the spectrum, one fatality has not been reported at all.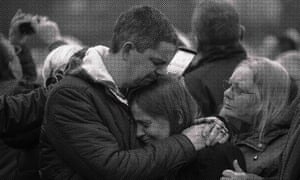 Read more: http://www.theguardian.com/us