omg
Boris Johnson to back Donald Trump on Nato spending – BBC News
By
|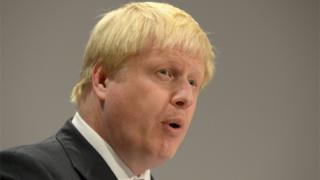 Britain will support US President-elect Donald Trump's campaign to get Nato countries to spend more on defence, Boris Johnson will say in a speech.
He will say it cannot be justified that the US pays for 70% of Nato spending.
But the foreign secretary will say that the UK's resolve to fulfil its Nato obligations is "unbreakable" in a world where democracy is "in retreat".
During his election campaign, Mr Trump was critical of Nato, describing the Western military alliance as obsolete.
He suggested that the US would think twice about coming to the aid of any Nato ally under attack if it had not paid its "fair share".
'More brutal system'
The UK, which meets the commitment to spend 2% of GDP on defence, has also been urging other countries to increase their contribution.
Mr Johnson, in a speech to the Royal Institute of International Affairs at Chatham House, will say the UK must "redouble our resolve and to defend and preserve the best of the rules-based international order."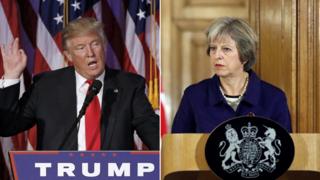 "If we fail, then we risk reverting to an older and more brutal system where the strong are free to devour the weak where might is always right and the rules and institutions we have so painstakingly built fade away into irrelevance. We cannot allow this to happen.
"We have to acknowledge that in many respects the world is not in good shape. We have the cult of the strong man, we have democracy in retreat, we have an arc of instability across the Middle East from Iraq to Syria to Libya. What is the answer of the UK, is it to cower and put the pillow over our heads? Emphatically not."
He will commit Britain to the concept of collective Nato defence, that an attack on any one member "shall be considered an attack against them all" but will add:
"President-elect Trump has a point, it cannot be justified that one Nato ally, America, accounts for about 70% of the alliance's defence spending while the other 27 countries manage only 30% between them.
"I want every Nato member to meet the agreed target of spending 2% of GDP on defence, and 20% of their defence budget on new equipment. Britain already abides by this target and I note that Nato's most exposed members – including Estonia and Poland – do so as well."
BBC diplomatic correspondent James Landale said Friday's intervention would be Mr Johnson's first substantive policy speech since he became foreign secretary and presented a chance to try to move on from recent diplomatic skirmishes over Brexit and sketch out a future for Britain in the world.
Mr Johnson is also expected to say that Britain must be tough with Russia over Syria and Ukraine – but must also be prepared to talk: "As the Nato general secretary has pointed out, there is no contradiction between deterrence and dialogue."
Read more: http://www.bbc.com/news/uk