movies
Breaking bad: Hollywood wakes up to the power of dark, dangerous women
By
|
Forget the sobbing suffering beauty. From Rebecca Halls unlikable newsreader to Jessica Chastains ruthless lobbyist, this is the year of the unsympathetic, deeply flawed femme. Thank goodness for that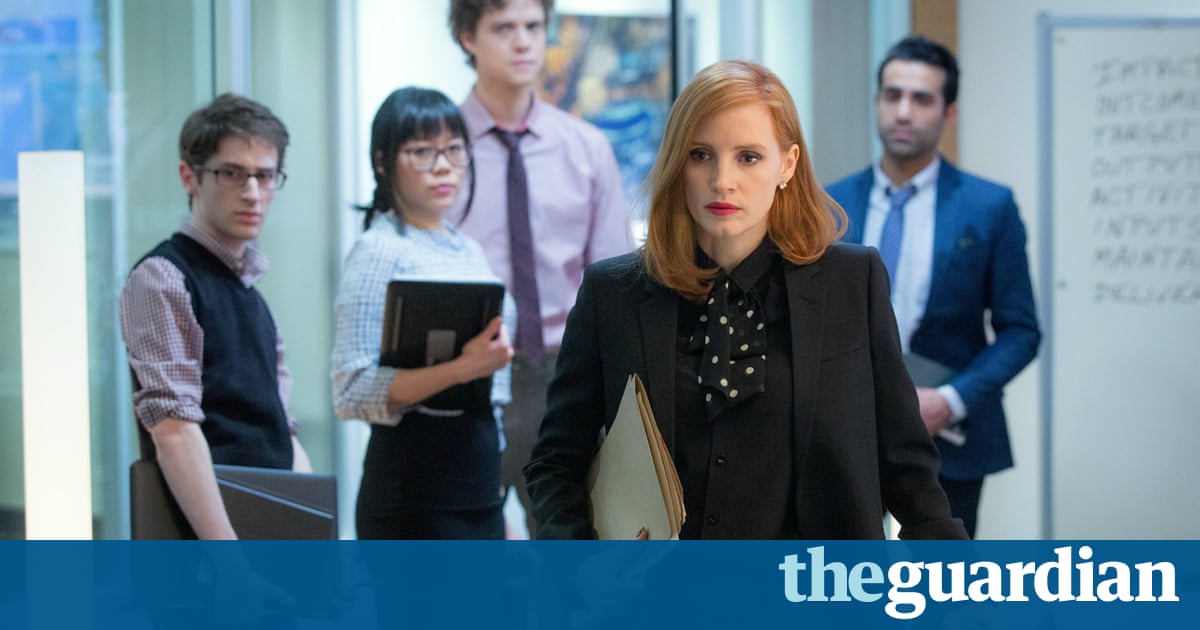 The good news is that there are some great female characters coming up in the cinema in 2017. The bad news, if youre looking for inspirational feminist role models, is that you wont always find them in the movies. Lurking behind such obvious audience-pleasing instances of fine upstanding womanhood as Taraji P Henson plotting a course through the cosmos in Hidden Figures, or Rachel Weisz taking antisemitism to court in Denial, lies a monstrous army of deeply flawed femmes perverse, prickly, deluded, depressed, obsessive, venal, scary. Well, I say hurrah for that.
First up, though, is the unfeasibly perfect Natalie Portman in Pablo Larrans Jackie, not so much a biopic of Jacqueline Kennedy as a tone poem evoking its subjects transformation from trophy wife via weeping widow into American icon, a makeover forged by grief. In recreating a historical event made to seem ever more removed from reality by more than half a century of Zapruder, Warhol and conspiracy theorising, the film-maker and his leading lady transport us back to basics: the barely imaginable horror of witnessing your husbands brains being blown out. Portman knocks it out of the park, giving a masterclass in suffering beautifully.
And I mean beautifully. Whereas the likes of Claire Danes and Laura Dern convey excoriating emotional pain by snivelling like you and me, cry-faces scrunched up and shoulders heaving, Portman weeps like a lady, trying to blink back her tears, elegant eyebrows rearing up like rival caterpillars to greet each other across her lightly furrowed brow. She cries cute, a fan comments beneath one of the supercuts of Portmans comely blubbing in everything from Lon to V for Vendetta to the Star Wars prequels to Black Swan. And Larrans camera loves her, whether shes crying in the shower or chaperoning her husbands coffin on Air Force One.