sports
Chapecoense's fallen heroes return home to Brazil
By
|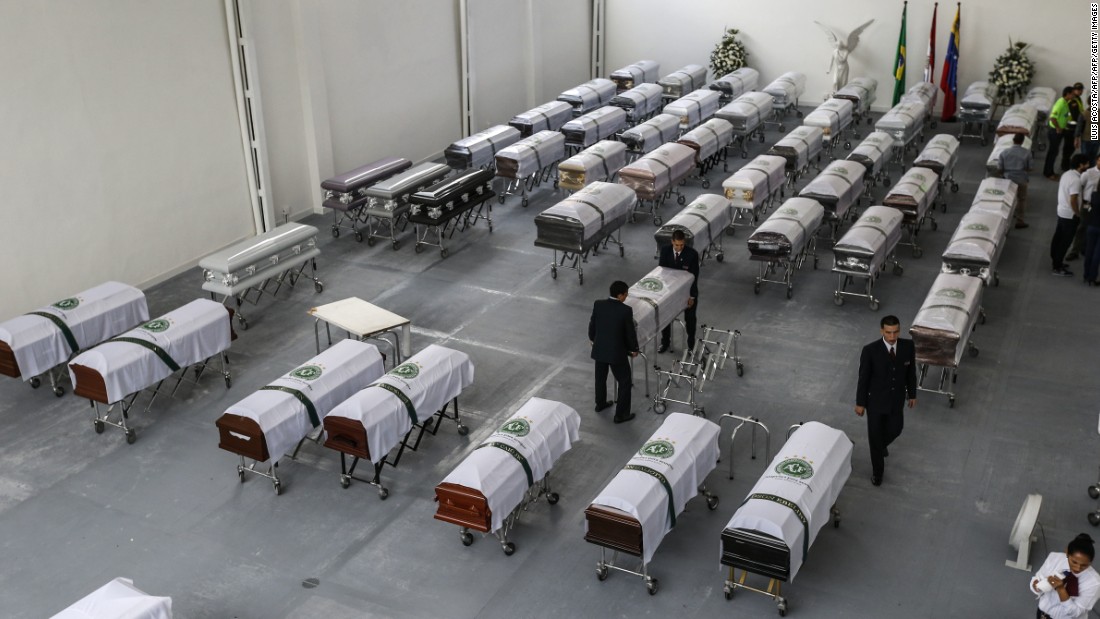 Medellin, Colombia (CNN)The tragic fairy tale came to an end Friday, as members of the Cinderella soccer team killed in the crash of LaMia Flight 2933 returned home to Brazil.
The would-be rivals to Medellin's Atletico Nacional were paid funerary honors usually reserved for dignitaries and presidents. As the caravan carrying 64 coffins made its way down the streets of the Colombian city, crowds cheered "Let's Go Chape" and waved goodbye with white flags.
The Brazilian Air Force provided three Hercules cargo planes to fly Nilson and the rest of the team to Chapec, the small southern Brazilian town they called home.
A military guard of honor and brief prayer took place at Medellin's airport as the coffins were brought onto the tarmac to be loaded onto the aircraft. Each was draped with a white Chapecoense flag and a green sash, with the name of each victim inscribed in gold.
Brazil's ambassador to Colombia, Julio Bitelli, attended the ceremony and said the whole ordeal has been heartbreaking.
"Everything was ready for a beautiful party," Bitelli told CNN. "It was a fairy tale. A small club from a small town ready to play what would be their most important match in history."
Instead of a party, the small town was planning a massive memorial for Saturday in Chapec's Arena Cond, where hundreds of thousands of friends and fans were expected to give their final farewells to their fallen heroes.
As officials try to figure out the cause of the crash, Bolivia's attorney general, Ramiro Guerrero, said he has invited his counterparts in Brazil and Colombia to the city of Santa Cruz to work on the investigation.
Read more: http://edition.cnn.com/