news
Chinese premier warns world entering period of political and economic upheaval
By
|
Li Keqiang urges China to brace for more complicated and graver situations ahead in apparent reference to President Trump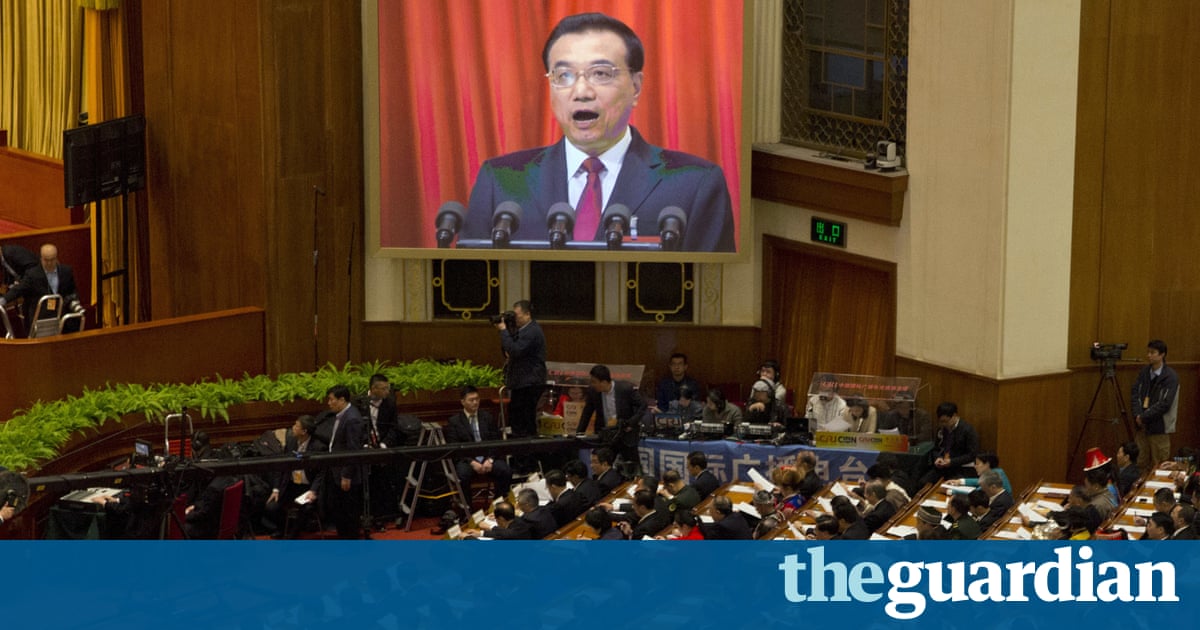 Chinas premier has warned the world is entering a period of profound political and economic upheaval as the spectre of Donald Trump hung over the opening day of the countrys annual national peoples congress.
Speaking in the Great Hall of the People, Li Keqiang urged China to brace itself for more complicated and graver situations ahead, as a result of developments both in and outside China.
There are many uncertainties about the direction of the major economies policies and their spillover effects, and the factors that could cause instability and uncertainty are visibly increasing, Li warned in what appeared to be in part an indirect reference to Trumps shock election.
Trump, who has described China as an enemy of the United States, has repeatedly threatened to play hardball with Beijing over trade, stirring fears of a potentially destablising trade war between the worlds two largest economies.
During his speech to Congress last Tuesday Trump claimed the US had lost 60,000 factories since China joined the World Trade Organization in 2001.
But addressing about 3,000 delegates in the Tiananmen Square auditorium, Li sought to contrast China with Trumps increasingly inward-looking America, warning that both the deglobalisation trend and protectionism are growing.
In the face of profound changes in the international political and economic landscape, China will always stand on the side of peace and stability, will forever be committed to equity and justice, and will always work for world peace, contribute to global development, and uphold the international order, Li said.
We will … oppose protectionism in its different forms [and] become more involved in global governance.
Kerry Brown, a professor of Chinese politics at Kings College London, said Trumps election meant the world was looking to Beijing for leadership like never before.
Now China is a stabiliser rather than a destabiliser. Suddenly these congresses are not just about domestic issues they are actually a global power doing global things because of the space that America, Brexit and others have opened up around it. So they have a much much bigger potential impact.
In what appeared to be another indirect swipe at Trump, who has threatened to withdraw from the Paris climate deal, Li said: We played our part in ensuring that the Paris agreement was put into force.
Li urged communist party members to throw their support behind president Xi Jinping as China faced this new era of uncertainty.
We will rally even closer around the party Central committee, with comrade Xi Jinping at its core, he said.
Read more: http://www.theguardian.com/us