entertainment
Country music is the new hair metal and we need a Nirvana moment
By
|
Authentic American folk music has become overrun with poseurs in skinny jeans hollering sexist cliches and even non-country fans are starting to notice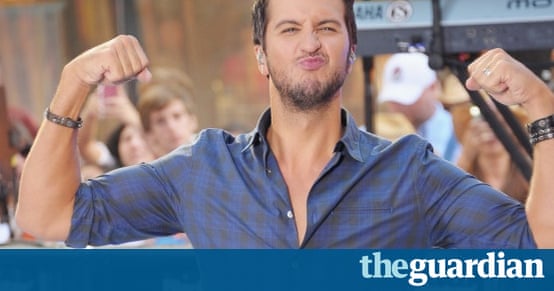 For the past few years, country music has been engaged in something of a civil war. Seasoned stars without much to gain from getting into public spats have taken jabs at one another over the direction of the genre as record labels have doubled-down on bro-country party anthems.
When Blake Shelton glibly called his detractors old farts and jackasses in a TV documentary, the late Ray Price rallied his fans on Facebook, starting an industry-wide conversation that led Willie Nelson to rename his tour the Old Farts and Jackasses Tour. When the CMT Awards cut short a tribute to George Jones but allowed for a full performance of Cruise by Florida Georgia Line and Nelly, Naomi Judd slammed the network in a scathing letter to the Tennessean.
Tensions reached a boiling point in the summer of 2013 when Zac Brown called Luke Bryans Thats My Kind of Night the worst song Ive ever heard in a radio interview. The comment sent shockwaves through the industry and drove months of conversation. It even got lampooned in the opening of that years CMA Awards, as Carrie Underwood and Brad Paisley serenaded Brown and Bryan with a rendition of Why Cant We Be Friends?
For the most part, these tensions have remained within country music circles. People who arent fans of the genre have been happy to skip right past the country stations on their radios, figuring that the songs being played there are still about cowboys in cornfields reminiscing over their dead wives. But that blissful ignorance has all but disappeared in the past 18 months. Today the debate about the soul of country music has extended far outside Nashville, and its now safe to say that the genre has a serious image problem. Its not just stalwart country fans that see country being overrun with chauvinist posers in skinny jeans its everyone.
This was more than clear amid all the hubbub that went down last week surrounding Little Big Towns Girl Crush. In case you missed it, a Texas radio programmer penned a blogpost claiming that the station was receiving complaints about the slinky song, with some listeners saying it promoted a gay agenda. Since then, just about every major voice in the industry has come to Little Big Towns defence (even as many stations have denied receiving any such complaints), and the song has planted itself at No 1 on the iTunes country chart. Universal Music Group CEO Mike Dungan has dismissed the controversy outright. This is the craziest much ado about nothing that Ive been involved in in forever, he said over the weekend. Its a reflection on how the media likes to whip up a frenzy with headlines.
Truth be told, Dungan is probably ecstatic at how those headlines are driving sales of the song. But at the same time, executives like him should be very concerned about how many outlets jumped on the story. Girl Crush wasnt just covered by Music Rows trade publications and the country music blogosphere the story got major attention in ABC News, People, Buzzfeed, Hollywood Life, Mail Online and countless other outlets. That breadth of coverage suggests that not only is the general public getting savvier about country radios homogeneous output and its issues with songs sung by women, but also that the perceived close-mindedness of country music listeners is becoming reliable click-bait.
That seemed to be the opinion of at least one talking head on cable recently. When Republican presidential hopeful Ted Cruz said that he started listening to country music after 9/11, Ebony.com senior editor Jamilah Lemieux said mockingly on MSNBC: Nothing says lets go kill some Muslims like country music. Though the network immediately apologised, it showed that lack of respect for country music is widespread, and could spell trouble for the genre in the long run.
Whats gotten country music to this point? Well, its output or at least the reaction to it. Artists like Luke Bryan, Jason Aldean and Florida Georgia Line have reached superstar status with songs that emphasize drinking, hooking up, disliking city folk, and not much else. Radio has enthusiastically invested in the copycat generic male artists coming off Nashville assembly lines, and getting airplay has quickly become a paint-by-numbers game. Throw together enough tailgates, back roads and degrading sexual innuendos, set them to a mid-tempo drum machine beat and some bad electric guitars, and make a video featuring your artist in cheesy chrome jewelry making prayer hands in a backlit warehouse, and youre pretty much guaranteed a country hit. This formula has temporarily grown the format by attracting some disenfranchised rock fans, but its now wreaking havoc on the brand of country music which has traditionally garnered respect as an authentically American storytelling platform.
People are tired of the bullshit and are ready for the real substance, John Osborne, one half of the buzz-worthy duo the Brothers Osborne, told Rolling Stone on Monday. We went through an era of big hit songs that no one is going to listen to 10 years from now, he continued. Ive always compared it to the early 90s when hair metal was so huge, and you had these bands like Warrant, who were more about showing off than they were about the music. It got to a point where it became so huge, it became a bubble, and the only thing that can happen is that bubble is going to explode.
Im inclined to agree with Osborne, and I believe his observation that the bubble is popping is spot-on. In the past two years, a vocal outcry has arisen against the bro-country trend. In both 2013 and 2014, YouTube videos decrying the derivative nature of country radio (one made by yours truly, one made by songwriter Greg Todd) have gone viral, each achieving about 4m views. Maddie & Taes debut single, Girl in a Country Song, also lampooned the state of the genre and earned widespread coverage on national television before heading to No 1 on the country chart. ABCs Nashville has informed the public about the difficulties of the industry for female artists. And rising sites like Saving Country Music and Farce the Music (along with parody Twitter accounts like the must-follow @DrunkenMartina) have taken the piss out of the Nashville establishment. Mainstream country music has been presenting itself as lowest-common-denominator nonsense targeted at cheesy horndogs for years, and now theyre paying the price in public opinion. Even new artists like Osborne and Kacey Musgraves dont bother to censor themselves or play along with the charade to ingratiate themselves.
As was the case with coverage of the Girl Crush conversation, criticism of country music is now extending far outside its traditional Nashville sphere. Comedy Centrals Kroll Show, a program known for lampooning Los Angeles publicity firms and Canadian teen soap operas, even got in on the action. In a recent episode, Krolls meathead character Bobby Bottleservice went country in an incisively funny and terribly depressing music video called Broin Country, which wouldnt look at all out of place on CMT today. (It seems to be a roast of Jerrod Neimanns Drink to That All Night.)
I laughed hard at the clip, which seemed particularly well-informed about the state of the business, but I also winced because country music doesnt need to be a joke in 2015. Its a rich, beautiful and historic genre thats meant to represent the range of human emotions. Its able to describe life, and all its pain and joy and humor, with meaningful lyrics and authentic instrumentation. There are so many current artists making music that proves this. But theres little reason to believe anyone would think country is capable of such substance turning on the radio now.
Country music, as it stands today, is broken. Corporations dont respect listeners intelligence. They view country music as a medium through which they can pander to rural and suburban folk and sell cars, power tools and cheap beer. Labels dont have a much higher view of their audiences, it often seems. Theyve got their eyes on short-term profits, which may be alluring for label executives, but protecting the genres reputation matters much more in the long run, both for the good of music culture and their own bottom line. So I say bring on the substance bring on the proverbial Nirvana that replaced the hair metal acts and restored credibility to popular rock music. Because country musics image is plummeting with fans and outsiders alike.
Read more: http://www.theguardian.com/us