entertainment
Debbie Reynolds, 'Singin' in the Rain' star and Carrie Fisher's mom, dies at 84
By
|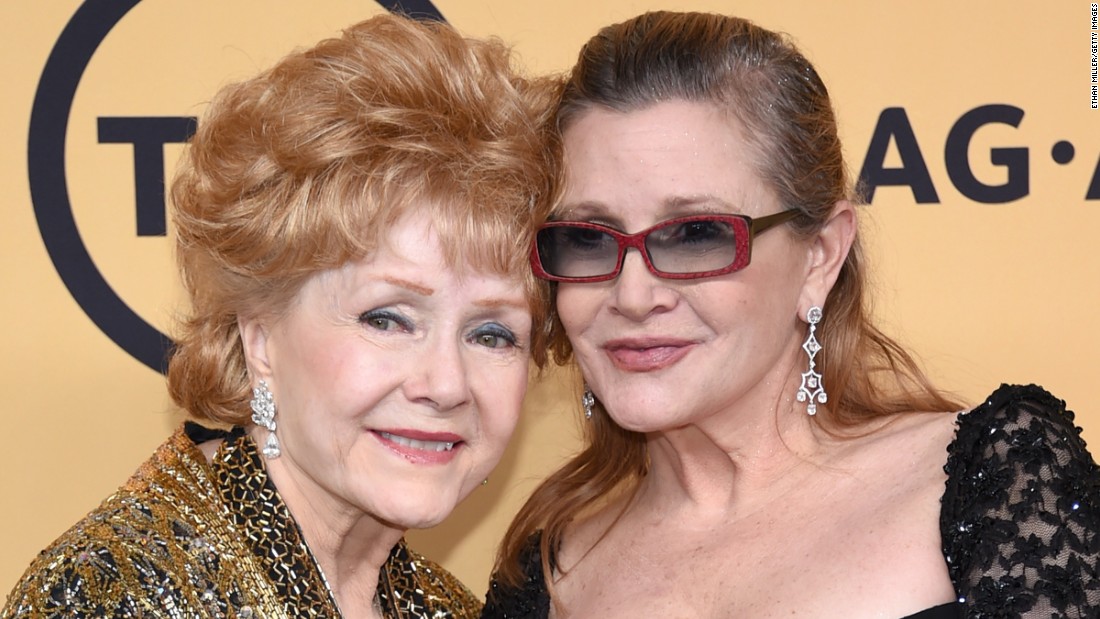 Los Angeles (CNN)Debbie Reynolds, the multi-talented actress with a colorful off-screen history who starred in the classic musical "Singin' in the Rain," has died. She was 84.
Reynolds' death came one day after that of her daughter, actress and "Star Wars" icon Carrie Fisher. In a Facebook post, Reynolds had expressed gratitude for the outpouring of tributes to her "beloved and amazing daughter."
Like Fisher, Reynolds was only 20 when the movie that would define her career made its debut: "Singin' in the Rain," the 1952 musical about the entertainment industry that co-starred Gene Kelly and Donald O'Connor.
A host of roles quickly followed, with Reynolds playing opposite Frank Sinatra in "The Tender Trap" and Gregory Peck in the star-studded "How the West Was Won."
Born in El Paso, Texas, as Mary Frances Reynolds, Debbie Reynolds started in beauty pageants before catching the eye of a talent scout while still in her teens. Reynolds was frequently cast in wholesome roles — she was frequently described as having a "girl-next-door" look — in projects including "The Singing Nun" and "Tammy and the Bachelor."
The latter's title song sung by Reynolds, "Tammy," topped the pop charts. She earned an Oscar nomination in 1964 for another musical, playing the title role in "The Unsinkable Molly Brown." (She later toured in a stage production of that story.)
Reynolds remained active well past her heyday in the '50s and '60s, including a flurry of roles in recent years. Those included playing Albert Brooks' mom in the 1996 comedy "Mother," and Liberace's mother in the 2013 HBO movie "Behind the Candelabra."
In 2001, Reynolds starred in the TV movie "These Old Broads," which was written by Carrie Fisher, alongside Shirley MacLaine and Elizabeth Taylor.
Reflecting on her career at the time, she cited "Singin' in the Rain" as her career highlight, telling the Hollywood Reporter, "It was the era when they would take an unknown girl and make a star of her overnight. I was lucky. God was very good to me."
Survivors include her son, Todd, and her granddaughter Billie Lourd, who is also an actress.
Read more: http://edition.cnn.com/