sports
Dez Bryant throws for one TD and catches two others as Cowboys beat Lions
By
|
Dez Bryant threw his first career touchdown pass between a pair of scoring catches, Ezekiel Elliott ran for two TDs and the Dallas Cowboys kept Detroit from clinching a playoff spot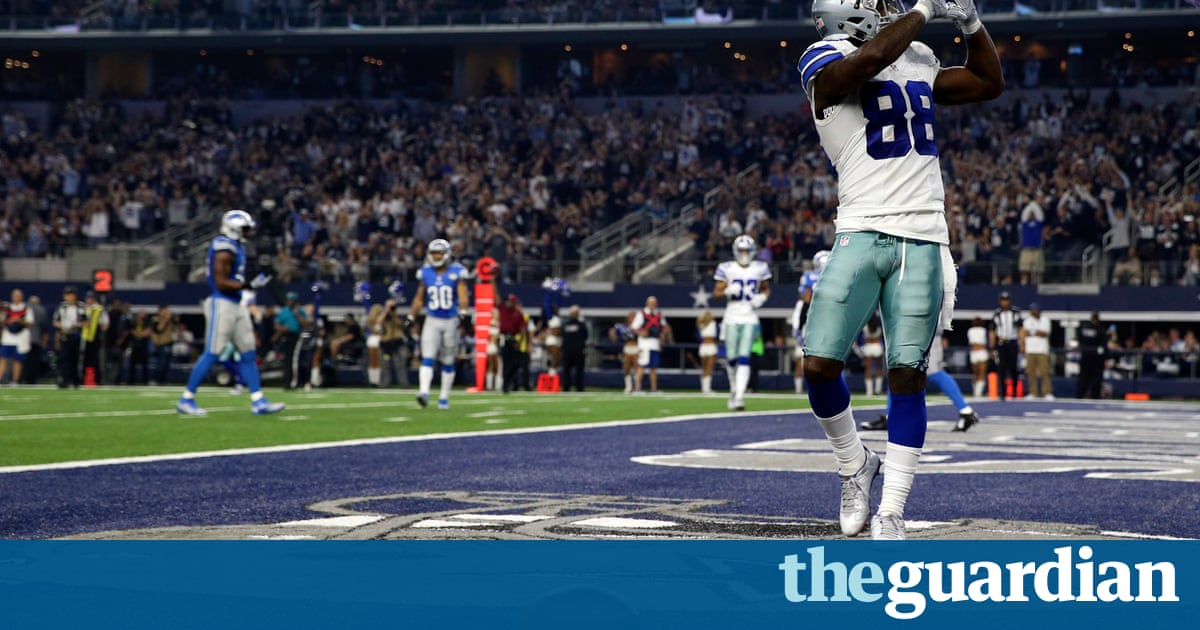 Dez Bryant threw his first career touchdown pass between a pair of scoring catches, Ezekiel Elliott ran for two TDs and the Dallas Cowboys kept Detroit from clinching a playoff spot with a 42-21 win over the Lions on Monday night.
With home-field advantage already wrapped up, the Cowboys (13-2) didnt let up in their seventh straight home win while matching their franchise record in victories, reached two other times.
The biggest sign they were serious about this one came late in the third quarter, whenBryant took a reverse pitchfrom Dak Prescott and tucked the ball as if planning to run before pulling up and tossing a lob to Jason Witten for an easy 10-yard score and a 35-21 lead.
Witten, the normally stoic 14th-year tight end, flashed Bryants celebratory X when the receiver made the signal in his direction after the touchdown.
Detroit quarterback Matthew Stafford lost in a visit to his hometown team again, after a wildcard defeat two years ago. While the Lions (9-6) missed a chance to clinch a playoff berth with their second straight loss following five consecutive wins, they still control their postseason fate. Detroit play Green Bay (9-6) for the NFC North title in the regular season finale on Sunday.
Elliott, the NFL rushing leader, had a 55-yard touchdown run in the first half and finished with 80 yards on 12 carries. He has 15 touchdowns rushing, two behind league-leading LeGarrette Blount of New England. The first-year sensation, who is 177 yards shy of Eric Dickersons 33-year-old rookie rushing record of 1,808 yards, was almost upstaged by Detroits Zach Zenner. The undrafted back in his second year out of South Dakota State, filling in with Theo Riddick sidelined for a third straight game with a wrist injury, had a career-high 64 yards and two touchdowns at halftime. But Zenner faded in the second half, finishing with 67 yards.
Stafford had a one-yard scoring plunge , but was sacked four times. He was 26 of 46 for 260 yards, including an interception that set up Elliotts one-yard touchdown early in the third quarter to break a 21-21 halftime tie.
Prescott tied Pittsburghs Ben Roethlisberger (2004) for the most wins by a rookie quarterback in the Super Bowl era with 13. He was 15 of 20 for 212 yards with three touchdowns, including Bryants juggling 25-yard grab in the end zone when he fought off pass interference by Johnson Bademosi.
Read more: http://www.theguardian.com/us