news
Facebook apologizes for removing photo of firefighter with severe burns
By
|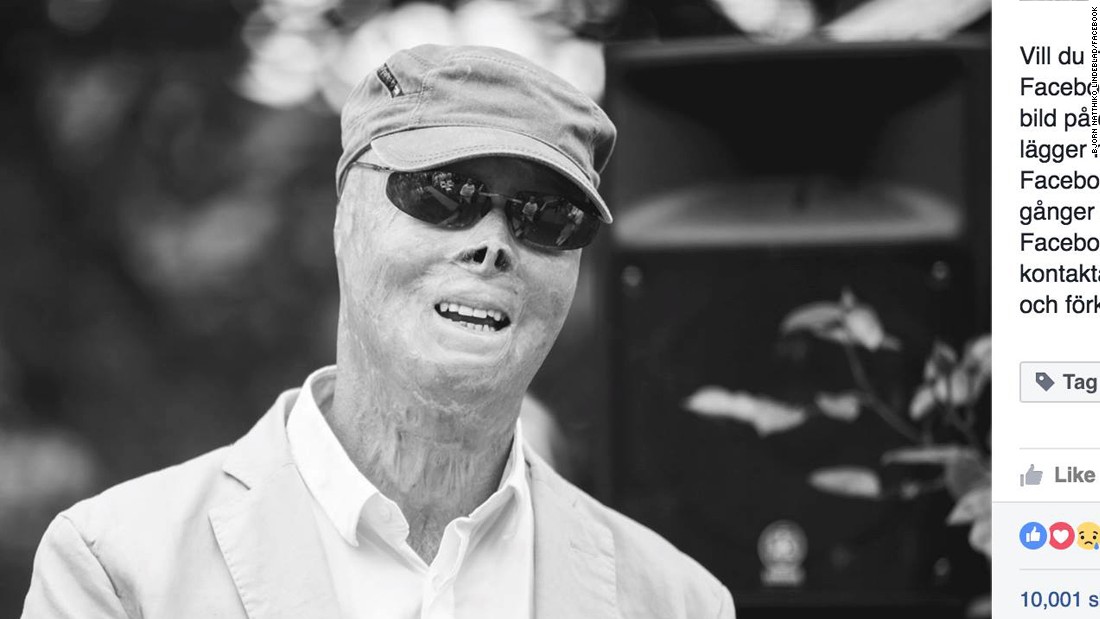 (CNN)Swedish firefighter Lasse Gustavson has lived with severe burns on his face for 35 years — most of his adult life — after surviving an industrial fire in the line of duty.
Something about a picture of him celebrating his 60th birthday this month caught the attention of Facebook's monitors.
The image was removed from the social media site two times after Gustavson's friend posted it.
Amid widespread backlash, the social media site has apologized for taking down the picture, saying it was "removed in error."
"We have corrected the problem and notified the person who posted it to let them know and apologize," the company said.
Gustavson's friend, Bjrn Natthiko Lindeblad, posted the photo as a tribute on November 8, Gustavson's 60th birthday.
He thought it was an error the first time the picture went away, without explanation, within an hour of him posting it.
He posted it a second time and it quickly racked up at least 200 likes, only to be removed again with no explanation, he wrote in a report to Facebook that he shared with CNN.
"Very '1984,' " he said of the action, referring to the George Orwell dystopian novel about life in a surveillance state.
"A few Swedish people with severe burn damage contacted me and explained that it is common practice at Facebook to treat photos of people with serious burn damage the same way you treat photos with sexist or racist content," Lindeblad wrote in his report to Facebook.
"What a despicable policy."
When Lindeblad posted the picture a third time with an explanation of the ordeal, it was shared more than 30,000 times in three days, in what he described to CNN as a form of "public protest."
"I was shocked, I didn't think it would go so viral," he said in an email.
Lindeblad appreciates Facebook's apology but said he found it strange that Facebook did not explain why the photo had been removed.
"It is nice to see for once that we made a case against the big corporation," he said.