news
Friends reunited? Boris Johnson and David Cameron spotted having dinner in New York
By
|
Despite a very public falling-out over Brexit, which scuppered prime ministerial ambitions of both, the two Etonians are back on speaking terms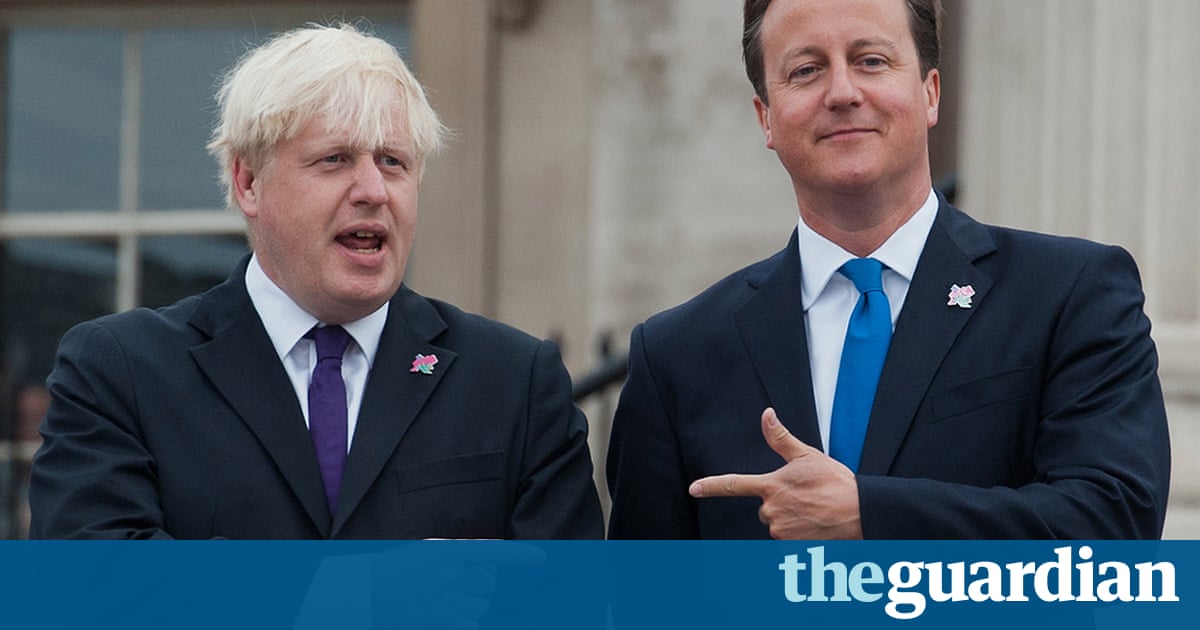 As far as political uncouplings go, the breakup of David Cameron and Boris Johnson was a fairly spectacular public affair.
But it seems they might have buried their Brexit hatchet and resumed the schoolboy friendship split asunder by European tensions thanks to a shared dinner in New York city on Thursday night.
The pair were photographed on the streets of Harlem after dining together at the popular Red Rooster restaurant.
Joanna Geary, who works for Twitter (and is a former Guardian journalist), tweeted two blurry photographs of the pair as they left.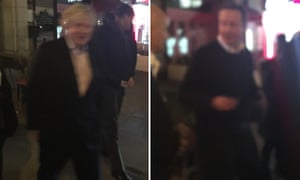 Read more: http://www.theguardian.com/us