omg
Gag me: Trump's anti-abortion executive order
By
|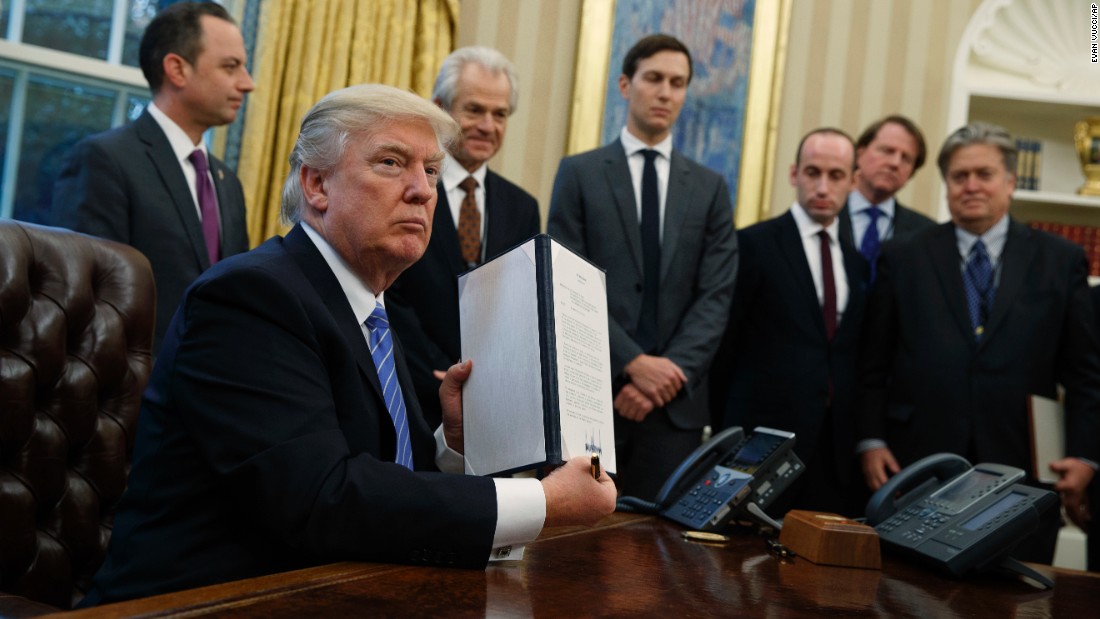 (CNN)Here we go again. The bad old days of United States foreign assistance are coming back, now that President Donald Trump signed an executive order reinstating the global gag rule on overseas discussion of abortion by individuals and organizations receiving federal funding. We have been here twice before — under Presidents Ronald Reagan and George W. Bush — and we know that this order often backfires, leading to increased abortion rates.
Since 1973, under the
Helms Amendment
, it has been illegal to use US government money to directly fund abortions overseas. The global gag rule, introduced by President Ronald Reagan in 1984 as part of his Mexico City Policy, made discussion of abortion by a group receiving federal support for any purpose illegal.
White House press secretary Sean Spicer
told reporters
in a press conference on Monday that, "It's no secret," that Trump "is a pro-life president." Trump "wants to stand up for all Americans, including the unborn," Spicer continued.
But this isn't 1984, and Donald Trump is no Ronald Reagan. In the United States, abortion rates last year were the
lowest seen
since the CDC started tracking the numbers. The procedure is less frequently used today because women and teenagers have access to birth control, sex education and the right to make choices about reproduction.
Contraceptive technology has improved since the 1980s, more women are in the labor force trying to balance work and family care duties and the global health community has become accustomed to incorporating family planning into general health and medical programs.
The world begrudgingly worked around the gag rule in the 1980s, fought it and the abstinence prevention strategy during the George W. Bush years and will likely do battle with reinstated gags in 2017. Limiting family sizes to slow population expansion and prevent maternal mortality is a matter of policy throughout the United Nations and most of the 194 nations today.
All the failures, bureaucratic nightmares and — yes — increases in abortion rates will now follow the gag rule reinstatement. It is an irrational 2017 policy that will produce a backlash. I cannot imagine what effect Trump imagines, but reinstating the gag rule in 2017 will certainly fail to have the effect Reagan envisioned.
Read more: http://edition.cnn.com/