entertainment
Golden Globes boost music streaming
By
|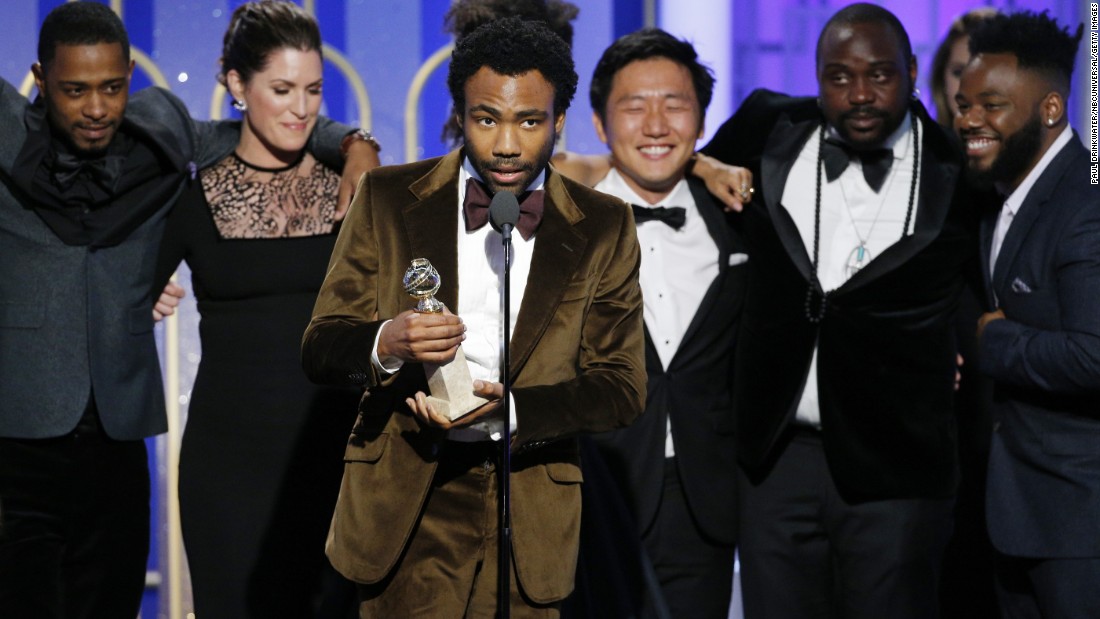 (CNN)Sunday's Golden Globes didn't just stir chatter about the Oscars, it also got some people grooving.
The rap group Migos received a shout-out from "Atlanta" star and creator Donald Glover after he won the award for best actor in a TV comedy or musical.
"I'd like to thank the Migos, not for being on the show, but for making 'Bad and Boujee,'" said Glover, who also raps under the name Childish Gambino.
Migos member Quavo had a cameo on "Atlanta," which won the Globe for best TV comedy.
The song is a viral hit featuring Lil Uzi Vert and is No. 1 on the Billboard Hot 100 chart.
According to Billboard
, the mention — for which the group thanked Glover on Twitter — increased the song's Spotify plays by 243% percent.
"I think they're the Beatles of this generation and I don't think they get a lot of respect beyond Atlanta,"
Glover reportedly said backstage after his win.
"That song ['Bad and Boujee'] is just fly. There's no better song to have sex to."
And that song wasn't the only one to get a boost.
Spotify said streams of the "La La Land" soundtrack increased by 400% after the awards show.
That film broke records at the Globes Sunday, sweeping all seven awards it was nominated for, including original score for composer Justin Hurwitz and original song for "City of Stars."
Read more: http://edition.cnn.com/