news
'Greatest rocknroll writer who ever lived': tributes pour in for Chuck Berry
By
|
Some of the most famous names in music have paid their respects to the 90-year-old, who was seen as a pioneer of rocknroll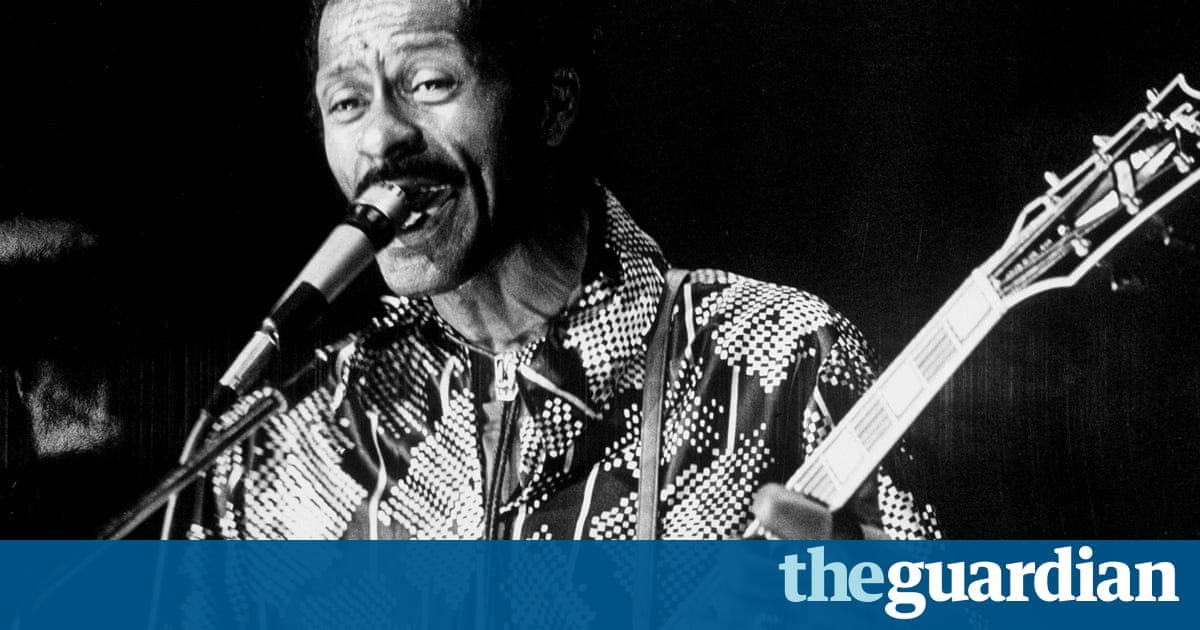 Figures from all walks of life have paid tribute to rock n roll pioneer Chuck Berry after the announcement that he had died at a home in Missouri.
Berrys hits were covered by the Rolling Stones, the Beatles, the Beach Boys and many more, and members of all those bands posted messages on Twitter expressing their sadness.
Rolling Stones frontman Mick Jagger wrote: I am so sad to hear of Chuck Berrys passing. I want to thank him for all the inspirational music he gave to us. He lit up our teenage years, and blew life into our dreams of being musicians and performers. His lyrics shone above others & threw a strange light on the American dream. Chuck you were amazing & your music is engraved inside us forever.
Ronnie Wood, the Stones guitarist, said: With the passing of Chuck Berry comes the end of an era. He was one of the best and my inspiration, a true character indeed.
One of my big lights has gone out! said Keith Richards.
Bruce Springsteen spoke of Berrys unparalleled abilities as a songwriter. Chuck Berry was rocks greatest practitioner, guitarist, and the greatest pure rock n roll writer who ever lived, he wrote.
Drummer-producer Questlove posted an image on Instagram: Thou Shall Have No Other Rock Gods Before Him #ChuckBerry rip @ Rock & Roll Hall of Fame.
Ringo Starr quoted Berrys song Rock and Roll Music, which the Beatles covered on their album Beatles For Sale: Just let me hear some of that rock n roll music any old way you use it. I am playing Im talking about you. God bless Chuck Berry Chuck.
Brian Wilson, the creative force behind the Beach Boys, also spoke of his grief. I am so sad to hear about Chuck Berry passing a big inspiration! He will be missed by everyone who loves Rock n Roll. Love & Mercy.
Rod Stewart said in a statement: It started with Chuck Berry. The first album I ever bought was Chucks Live at the Tivoli and I was never the same. He was more than a legend, he was a founding father. You can hear his influence in every rock n roll band from my generation on.
The Kinks Dave Davies said the guitarists death marked the day music died. He praised the 90-year-old as probably the most important musical influence in my life.
And the Jacksons also paid tribute: Chuck Berry merged blues & swing into the phenomenon of early rock n roll. In music, he cast one of the longest shadows. Thank You Chuck. Randy Jackson added: To the greatest rock and roll pioneer of all time RIP chuck berry. we all thank u.
The St Louis Cardinals baseball team said: Youll always be the Father of Rock & Roll to us, Chuck. Our thoughts are with the Berry family. #Legend #ChuckBerry.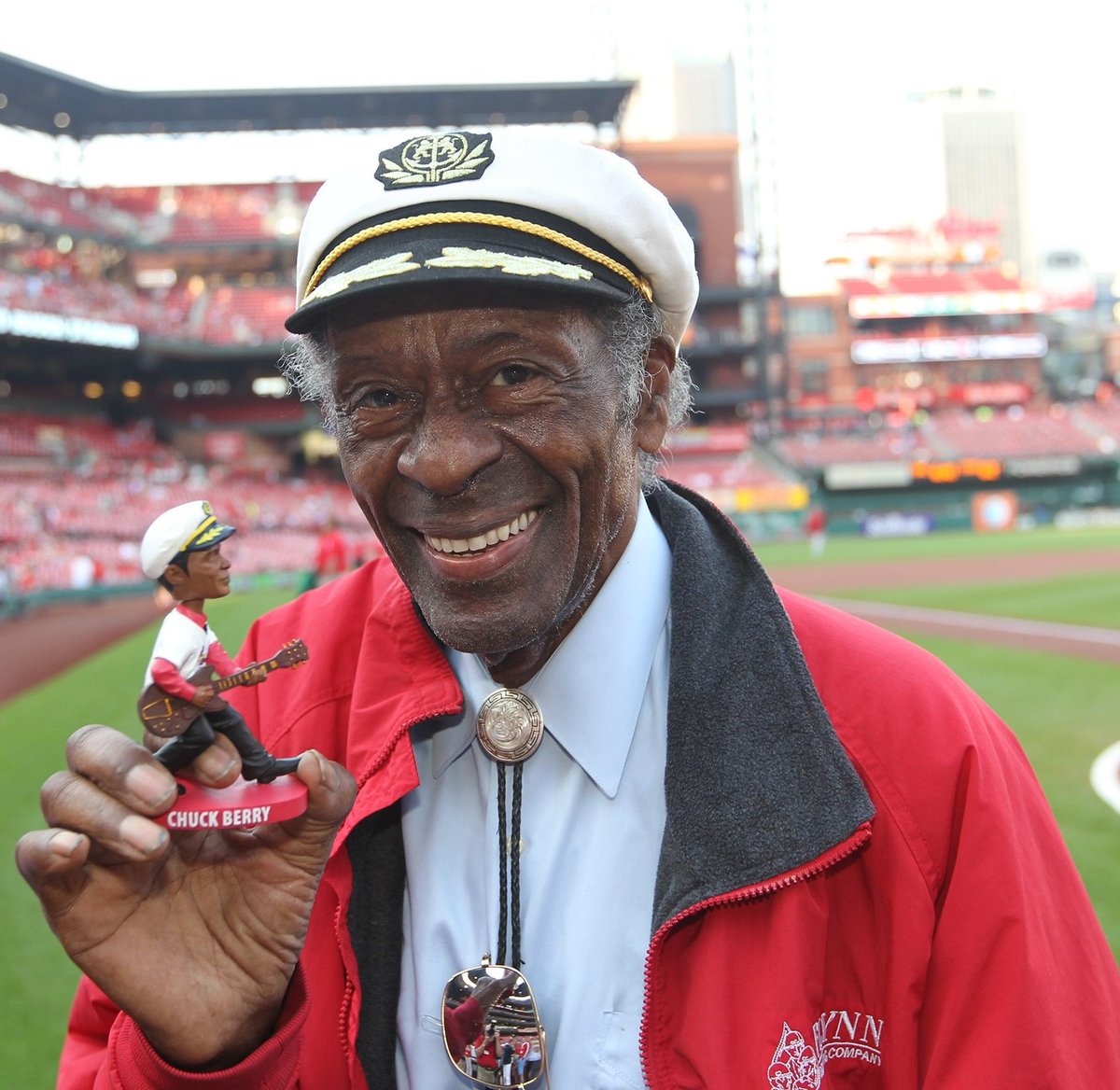 Guns N Roses guitarist Slash said he was heartbroken by the news, and that Berry was undisputedly the king.
Former US president Bill Clinton said he and Hillary loved Berry for as long as we can remember. He said of the musician who played at both his inaugurations: The man was inseparable from his music both were utterly original and distinctly American
David Coverdale, the lead singer of Whitesnake, said he was so sad at the death of the exceptional Chuck Berry. Huey Lewis said Berry was maybe the most important figure in all of rock and roll. His music and his influence will last forever.
Astronaut Scott Kelly also pointed out just how far Berrys musical influence spread.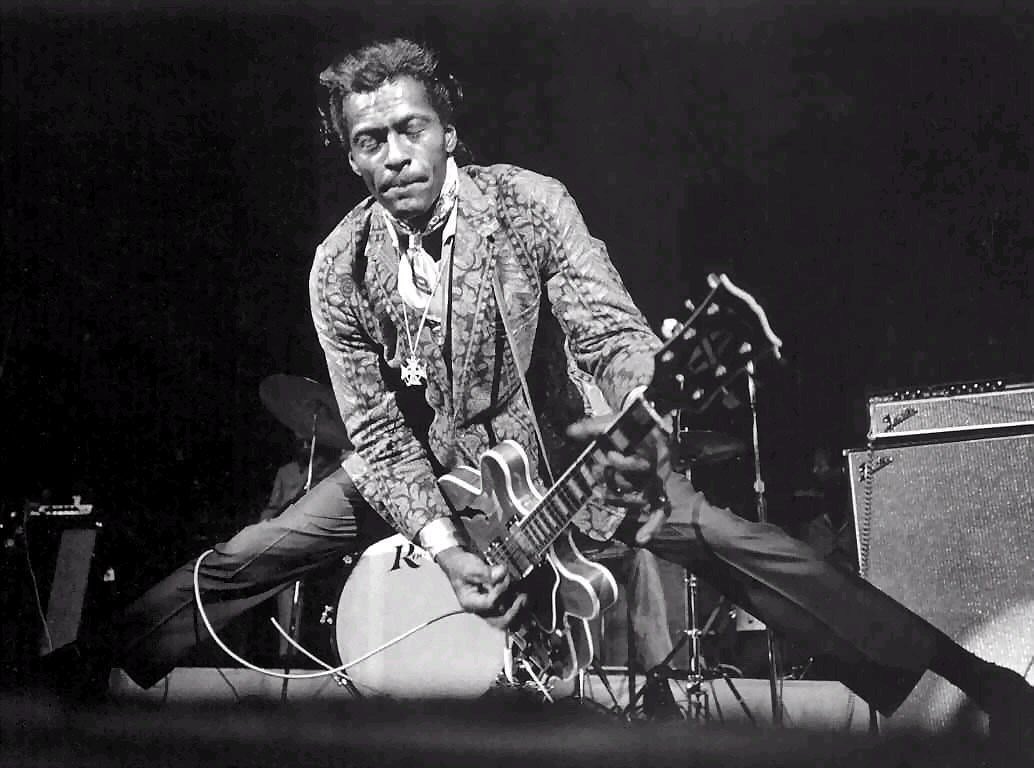 Tom Fletcher, the guitarist of McFly named after Michael J Foxs character in Back to the Future, who plays Johnny B Goode said: RIP Chuck Berry. Goes without saying how much this song in particular impacted my life. Thank you.
Lenny Kravitz said: Hail Hail Chuck Berry!!! None of us would have been here without you. Rock on brother!
Nikki Sixx, of Mtley Cre, said Without him Rock n Roll wouldnt be what it came to be and Keith Urban, the country singer, wrote: RIP Chuck Berry!!!! Thank you for the poetry, the passion and the potency! GO JOHNNY GO.
Author Stephen King was among the first to react. Chuck Berry died, he wrote. This breaks my heart, but 90 years old aint bad for rock and roll. Johnny B. Goode forever.
Read more: http://www.theguardian.com/us