sports
Head coaches Kubiak, McCoy and Kelly end tenures as NFL season wraps up
By
|
Two NFL head coaches have been fired on the final Sunday of the regular season, with another set to step down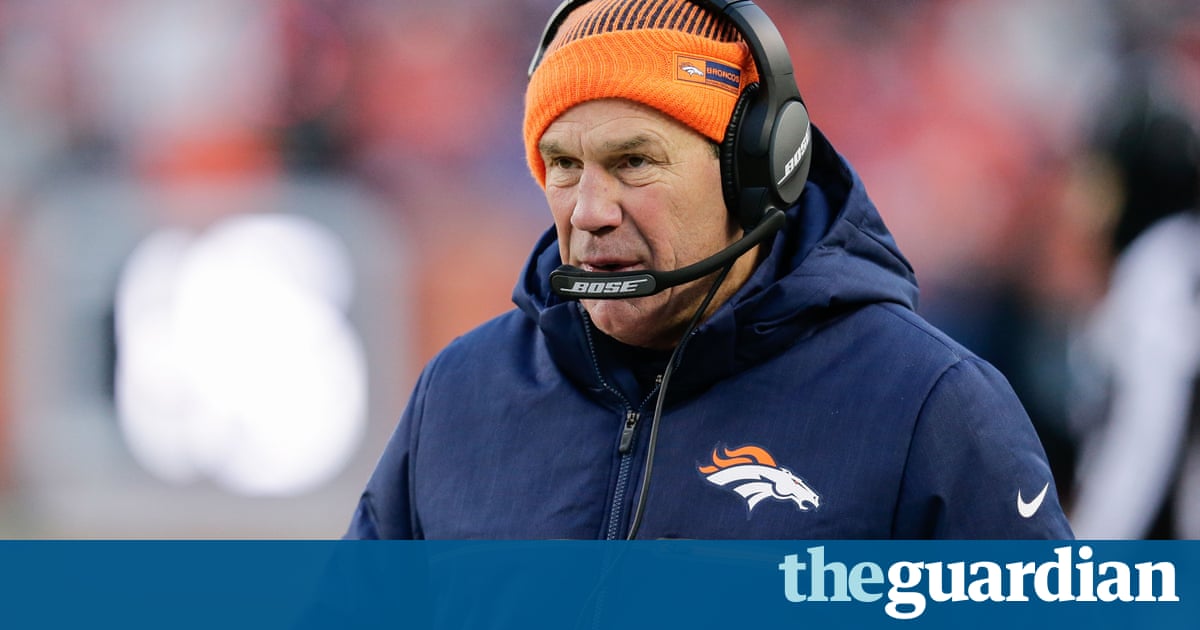 Two NFL head coaches have been fired on the final Sunday of the regular season, with another set to step down.
Gary Kubiak, who won the Super Bowl with the Denver Broncos last season, has decided to end his time in Colorado because of health reasons. The 55 year-old was taken to hospital with a complex migraine in October and also suffered a stroke in 2013 during his time with the Texans.
His health is the most important thing, the Broncos star Von Miller said.
The San Francisco 49ers made the most dramatic cuts, firing head coach Chip Kelly and general manager Trent Baalke. The 49ers completed their season with a loss to the Seattle Seahawks and a 2-14 record.
I have informed Trent and Chip of my decision to pursue new leadership for our football team, 49ers CEO Jed York said in a statement. These types of conversations are never easy, especially when they involve people you respect personally and professionally.
Despite my feelings for Trent and Chip, I felt the decision to change our football leadership was absolutely necessary. The performance of this team has not lived up to my expectations or those of our fans, and that is truly disappointing. We all expected to see this team progress and develop as the season went on, but unfortunately that did not happen. That is why now is the time to find a new direction for this team.
San Francisco will now begin a search for the fourth head coach in four seasons.
Baalke admitted his firing was the right decision. You know, Ive been here since 2005, and I have a lot of respect for the organization as a whole, and the ownership, the fan base. Its difficult, but its the right thing to do, Baalke told KNBR Radio.
Kelly seemed similarly resigned to his fate before when he spoke to the media before the decision was announced. I dont think anything surprises me, Kelly said. I live my life in vision, not circumstances, so I control what I can control, and what we can control is how we coach our players and the way we deal with them. If thats good enough, then thats good enough, if its not good enough, then so be it. Im proud of the way our guys played today.
Meanwhile, the San Diego Chargers fired Mike McCoy after the team finished bottom of the AFC West for the second season in succession. McCoy was head coach in San Diego for four seasons and finished with a 27-37 record. Our teams disappointing performance has not matched this teams potential and has fallen short of the demanding standards that we seek to impose throughout our organization, John Spanos, the Chargers president of football operations, said in a statement.
The Chargers are currently considering whether to move the franchise to Los Angeles.
Read more: https://www.theguardian.com/sport/2017/jan/01/head-coaches-kubiak-mccoy-and-kelly-end-tenures-as-nfl-season-wraps-up