news
Heal thyself: meet the doctors living with the conditions they treat
By
|
Would you be in safer hands if your doctor had the same illness as you? We hear from a dermatologist with a skin complaint, a psychiatrist with depression, an oncologist who survived cancer and a fertility expert who couldnt conceive. By Chris Broughton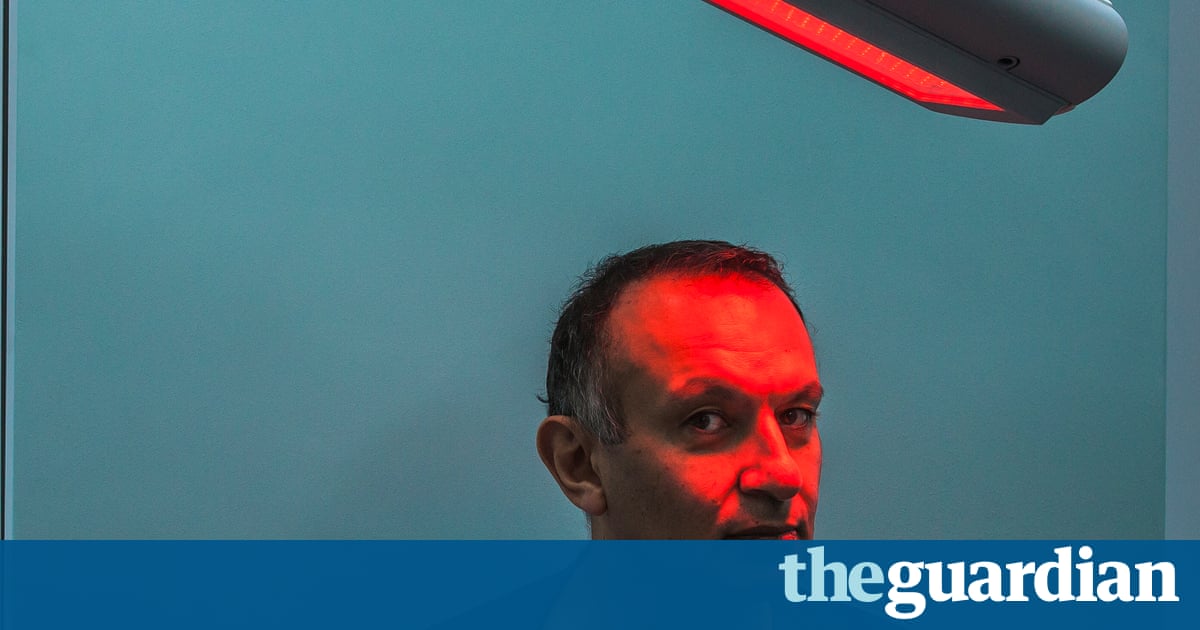 The dermatologist with skin problems
Bav Shergill: As a teenager I was terribly embarrassed about my skin I had really bad acne from the age of 15. It took me until I went to medical school to find the courage and confidence to change my GP and get a hospital referral.
Now, when im treating patients with acne I can reassure them by drawing on my own experience. I can say: I was on this drug, too, and my head didnt fall off.
This connection between my own experience and relating to patients increased in my late 30s when I discovered I had rosacea. This causes severe redness and inflammation and can develop into acne-like spots, accompanied by a stinging, burning sensation.
Rosacea breakouts can be triggered by a number of things, including caffeine, alcohol and stress in my case, I was preparing to go on TV while working full-time and trying to look after a poorly, heavily pregnant wife and small child at home when my face flared up. Id treated rosacea before, so I knew what it was, but mine was the worst case Id ever seen.
A nurse I worked with said: Its OK, theres a whole range of products for rosacea and acne-type skin. We can cover this up. I would never have considered make-up, but watching the programme later, I couldnt see a blemish.
So thats a tip I was then able to pass on to patients. If they were worried about putting cream on their painful skin, I was able to reliably tell them that the discomfort would pass and I was living proof the medication worked. I know only too well how difficult it can be to face the world during an outbreak, so I dont brush aside that aspect of it at all. Im aware how much it can impact on someone.
I have also learned that its possible to compromise with rosacea youre advised to avoid red wine and coffee, both of which I enjoy. I can help patients make an informed decision. Ill say: Look, lifes short and if you want a cup of coffee, go ahead. Your skin may look worse tomorrow, but itll get better. It becomes more of a collaborative situation, where we share experiences and I do think the fact Im candid about it helps patients relax.
I know very well what its like to wait three months for an appointment and then have 10 minutes with the doctor and think: That was a lot of build-up for not a lot of time. Have they really understood me?
Im not saying every doctor has to suffer with the disease they specialise in to excel in their field, but I do think it increases your understanding and empathy levels.
Dr Bav Shergill is a consultant dermatologist at Queen Victoria Hospital, East Grinstead
The psychiatrist who suffers from depression
Read more: http://www.theguardian.com/us