news
Hong Kong democracy activists charged day after new city leader elected
By
|
Nine activists to be prosecuted for street protests two years ago despite new chief executive Carrie Lam pledging her election would reunite population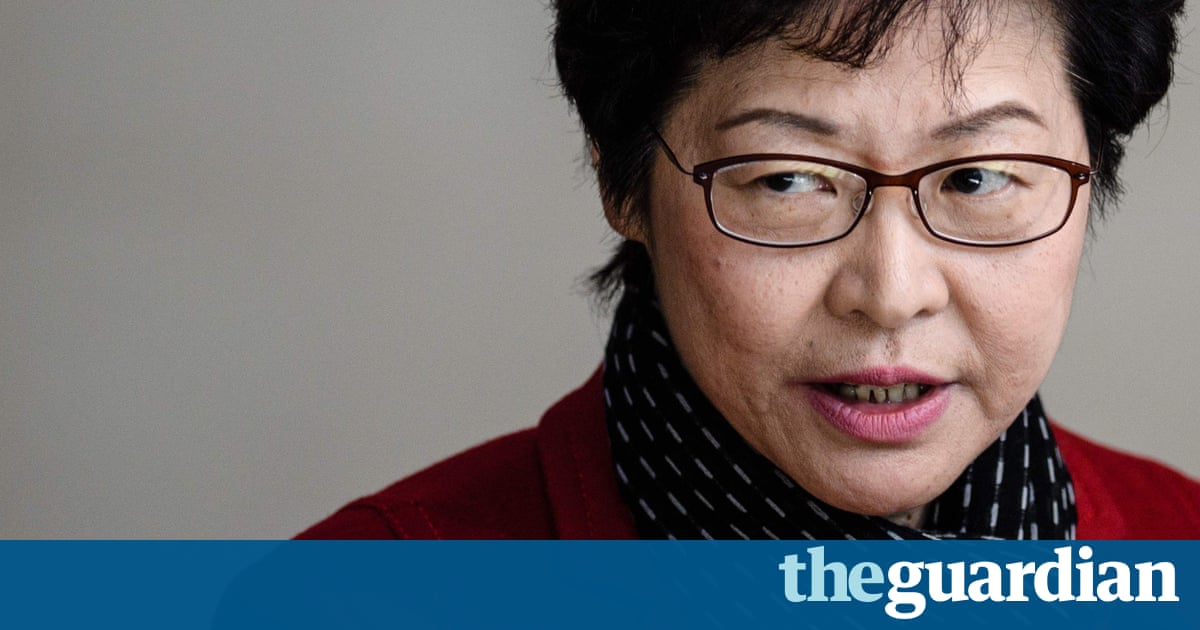 Hong Kong police have started a crackdown on pro-democracy lawmakers and activists, informing at least nine people they will be charged for their involvement in a series of street protests more than two years ago.
The charges come a day after the Carrie Lam was elected to be the citys chief executive. She was heavily backed by the Chinese government and promised to heal divisions in an increasingly polarised political climate where pro-Beijing elites and businesses have repeatedly clashed with grassroots movements calling for more democracy.
For nearly three months in 2014, protesters surrounded the main government offices and blocked roads in the heart of Hong Kongs financial district. While several high-profile cases were brought in the months after, the vast majority of protesters were not charged.
But on Monday the government announced it would prosecute two lawmakers, Tanya Chan and Shiu Ka-chun. The others are former student protest leaders Eason Chung and Tommy Cheung, as well as the founders of the Occupy Central movement, Benny Tai, Reverend Chu Yiu-ming and Chan Kin-man. Activist Raphael Wong and former legislator Lee Wing-tat will also be charged.
This isnt just my case being prosecuted, its prosecution against Hong Kongs democracy, Chan said in an interview. Lam said her first job would be to reunite Hong Kong people and this will make that task much more difficult.
Some of the nine planned to turn themselves in at police headquarters late on Monday, with activists rallying around them in support.
Current chief executive Leung Chun-ying has taken unprecedented steps in recent months to remove pro-democracy lawmakers from office. Two were barred from taking their seats last year, and the government has launched legal challenges against four other legislators.
If Chan or Shiu are jailed for more than a month, they could lose their seats in the legislative council. The two will be charged with creating a public nuisance, which carries a maximum penalty of seven years imprisonment.
Leung is trying to change the result of the legislative election through the courts, Chan said. This is a well planned and well designed action, the timing is very critical.
Lam said she did not know about the arrests in advance.
I made it very clear that I want to unite society and bridge the divide that has been causing us concern, Lam said at a press conference. But all these actions should not compromise the rule of law in Hong Kong.
The protests that led to the charges were sparked by the Chinese governments decision to vet candidates for the chief executive. Beijings reform package was voted down, and only 1,194 or 0.03% of registered voters could cast a ballot in Sundays election.
Lam met with student leaders of the pro-democracy protests in 2014, and ended up taking a hard line against concessions on the political reform offered by Beijing.
It is unclear why the government waited more than two years to prosecute the protesters and the police did not responded to multiple requests seeking comment.
Read more: http://www.theguardian.com/us