news
How did Rio's police become known as the most violent in the world?
By
|
Once in decline, killings by police in Rio de Janeiro are on the rise as the Olympic games approach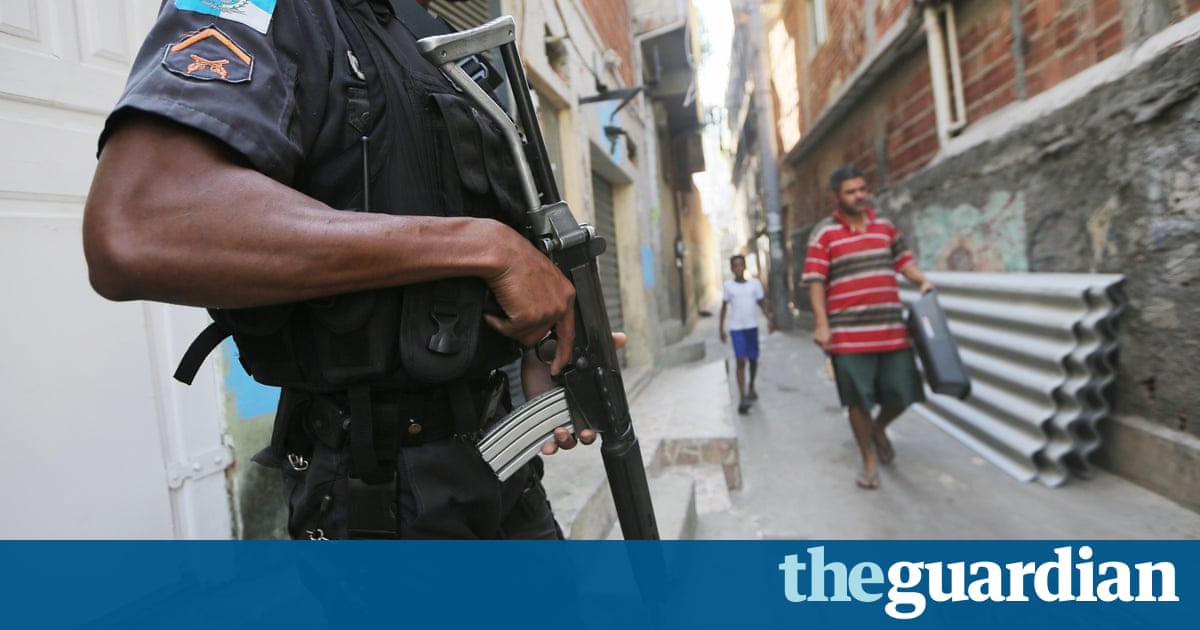 Are Rio de Janeiros military and civil police really the worlds most violent? That is the conclusion of separate studies released by Amnesty International and Human Rights Watch earlier this year. They are accusing Rio de Janeiros police forces of routinely torturing and killing citizens especially young black men during arrest. They also say the problem is getting much worse as the Olympics approach.
The scale of Rio de Janeiros military and civil police involvement in the excessive use of force is chilling. And it is hardly a new phenomenon. In 2003 they were responsible for 1,195 civilian deaths across Rio de Janeiro state, most of them young black men. In 2007, 1,330 citizens reportedly died in the course of police action. These numbers are breathtaking when you consider that in 2015, across the whole of the US (a country with a population more than 50% larger than Brazils) an estimated 1,134 people were killed by police.
But those numbers dont tell the whole story. In fact, although the situation is dire, overall numbers of killings involving police auto-resistance deaths in the sanitised language of law enforcement have declined over the past decade. Between 2003 and 2015 they actually fellby 46% across the entire state of Rio de Janeiro, and 62% in the capital. In 2013, for example, there were just 416 civilians killed. This is not to excuse the police violence is intolerably high but to put the statistics in historical perspective.
So what explains the long-term drop in police killings? Researchers first detected sizeable improvements after 2009 in the wake of a new police strategy in Rio de Janeiro. Auto-resistance killings dropped by more than 85% in areas where the approach was introduced. The initiative consisted of newly trained pacification police units who were permanently deployed to many parts of the city, often for the first time. A key ingredient of the programmes early success was the emphasis on rewarding reductions in violent crime.