technology
How statistics lost their power and why we should fear what comes next | William Davies
By
|
The Long Read: The ability of statistics to accurately represent the world is declining. In its wake, a new age of big data controlled by private companies is taking over and putting democracy in peril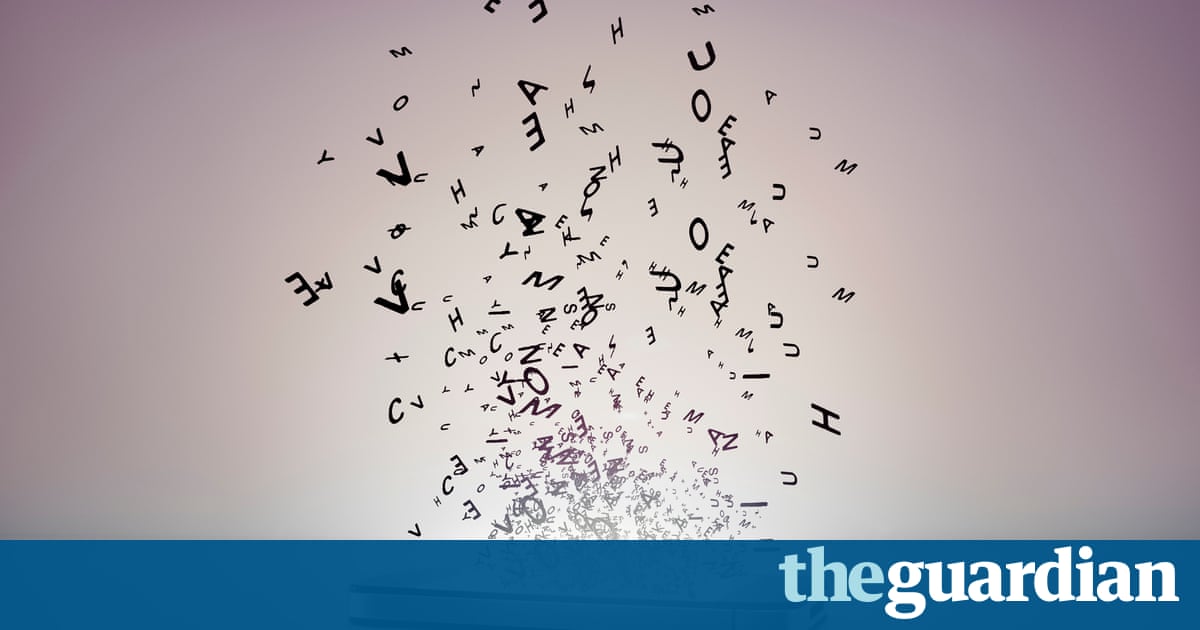 In theory, statistics should help settle arguments. They ought to provide stable reference points that everyone no matter what their politics can agree on. Yet in recent years, divergent levels of trust in statistics has become one of the key schisms that have opened up in western liberal democracies. Shortly before the November presidential election, a study in the US discovered that 68% of Trump supporters distrusted the economic data published by the federal government. In the UK, a research project by Cambridge University and YouGov looking at conspiracy theories discovered that 55% of the population believes that the government is hiding the truth about the number of immigrants living here.
Rather than diffusing controversy and polarisation, it seems as if statistics are actually stoking them. Antipathy to statistics has become one of the hallmarks of the populist right, with statisticians and economists chief among the various experts that were ostensibly rejected by voters in 2016. Not only are statistics viewed by many as untrustworthy, there appears to be something almost insulting or arrogant about them. Reducing social and economic issues to numerical aggregates and averages seems to violate some peoples sense of political decency.
Nowhere is this more vividly manifest than with immigration. The thinktank British Future has studied how best to win arguments in favour of immigration and multiculturalism. One of its main findings is that people often respond warmly to qualitative evidence, such as the stories of individual migrants and photographs of diverse communities. But statistics especially regarding alleged benefits of migration to Britains economy elicit quite the opposite reaction. People assume that the numbers are manipulated and dislike the elitism of resorting to quantitative evidence. Presented with official estimates of how many immigrants are in the country illegally, a common response is to scoff. Far from increasing support for immigration, British Future found, pointing to its positive effect on GDP can actually make people more hostile to it. GDP itself has come to seem like a Trojan horse for an elitist liberal agenda. Sensing this, politicians have now largely abandoned discussing immigration in economic terms.
All of this presents a serious challenge for liberal democracy. Put bluntly, the British government its officials, experts, advisers and many of its politicians does believe that immigration is on balance good for the economy. The British government did believe that Brexit was the wrong choice. The problem is that the government is now engaged in self-censorship, for fear of provoking people further.
This is an unwelcome dilemma. Either the state continues to make claims that it believes to be valid and is accused by sceptics of propaganda, or else, politicians and officials are confined to saying what feels plausible and intuitively true, but may ultimately be inaccurate. Either way, politics becomes mired in accusations of lies and cover-ups.
The declining authority of statistics and the experts who analyse them is at the heart of the crisis that has become known as post-truth politics. And in this uncertain new world, attitudes towards quantitative expertise have become increasingly divided. From one perspective, grounding politics in statistics is elitist, undemocratic and oblivious to peoples emotional investments in their community and nation. It is just one more way that privileged people in London, Washington DC or Brussels seek to impose their worldview on everybody else. From the opposite perspective, statistics are quite the opposite of elitist. They enable journalists, citizens and politicians to discuss society as a whole, not on the basis of anecdote, sentiment or prejudice, but in ways that can be validated. The alternative to quantitative expertise is less likely to be democracy than an unleashing of tabloid editors and demagogues to provide their own truth of what is going on across society.
Is there a way out of this polarisation? Must we simply choose between a politics of facts and one of emotions, or is there another way of looking at this situation?One way is to view statistics through the lens of their history.We need to try and see them for what they are: neither unquestionable truths nor elite conspiracies, but rather as tools designed to simplify the job of government, for better or worse. Viewed historically, we can see what a crucial role statistics have played in our understanding of nation states and their progress. This raises the alarming question of how if at all we will continue to have common ideas of society and collective progress, should statistics fall by the wayside.
---
In the second half of the 17th century, in the aftermath of prolonged and bloody conflicts, European rulers adopted an entirely new perspective on the task of government, focused upon demographic trends an approach made possible by the birth of modern statistics. Since ancient times, censuses had been used to track population size, but these were costly and laborious to carry out and focused on citizens who were considered politically important (property-owning men), rather than society as a whole. Statistics offered something quite different, transforming the nature of politics in the process.
Statistics were designed to give an understanding of a population in its entirety,rather than simply to pinpoint strategically valuable sources of power and wealth. In the early days, this didnt always involve producing numbers. In Germany, for example (from where we get the term Statistik) the challenge was to map disparate customs, institutions and laws across an empire of hundreds of micro-states. What characterised this knowledge as statistical was its holistic nature: it aimed to produce a picture of the nation as a whole. Statistics would do for populations what cartography did for territory.
Equally significant was the inspiration of the natural sciences. Thanks to standardised measures and mathematical techniques, statistical knowledge could be presented as objective, in much the same way as astronomy. Pioneering English demographers such as William Petty and John Graunt adapted mathematical techniques to estimate population changes, for which they were hired by Oliver Cromwell and Charles II.
The emergence in the late 17th century of government advisers claiming scientific authority, rather than political or military acumen, represents the origins of the expert culture now so reviled by populists. These path-breaking individuals were neither pure scholars nor government officials, but hovered somewhere between the two. They were enthusiastic amateurs who offered a new way of thinking about populations that privileged aggregates and objective facts. Thanks to their mathematical prowess, they believed they could calculate what would otherwise require a vast census to discover.
There was initially only one client for this type of expertise, and the clue is in the word statistics. Only centralised nation states had the capacity to collect data across large populations in a standardised fashion and only states had any need for such data in the first place. Over the second half of the 18th century, European states began to collect more statistics of the sort that would appear familiar to us today. Casting an eye over national populations, states became focused upon a range of quantities: births, deaths, baptisms, marriages, harvests, imports, exports, price fluctuations. Things that would previously have been registered locally and variously at parish level became aggregated at a national level.
New techniques were developed to represent these indicators, which exploited both the vertical and horizontal dimensions of the page, laying out data in matrices and tables, just as merchants had done with the development of standardised book-keeping techniques in the late 15th century. Organising numbers into rows and columns offered a powerful new way of displaying the attributes of a given society. Large, complex issues could now be surveyed simply by scanning the data laid out geometrically across a single page.
These innovations carried extraordinary potential for governments. By simplifying diverse populations down to specific indicators, and displaying them in suitable tables, governments could circumvent the need to acquire broader detailed local and historical insight. Of course, viewed from a different perspective, this blindness to local cultural variability is precisely what makes statistics vulgar and potentially offensive. Regardless of whether a given nation had any common cultural identity, statisticians would assume some standard uniformity or, some might argue, impose that uniformity upon it.
Not every aspect of a given population can be captured by statistics. There is always an implicit choice in what is included and what is excluded, and this choice can become a political issue in its own right. The fact that GDP only captures the value of paid work, thereby excluding the work traditionally done by women in the domestic sphere, has made it a target of feminist critique since the 1960s. In France, it has been illegal to collect census data on ethnicity since 1978, on the basis that such data could be used for racist political purposes. (This has the side-effect of making systemic racism in the labour market much harder to quantify.)
Despite these criticisms, the aspiration to depict a society in its entirety, and to do so in an objective fashion, has meant that various progressive ideals have been attached to statistics. The image of statistics as a dispassionate science of society is only one part of the story. The other part is about how powerful political ideals became invested in these techniques: ideals of evidence-based policy, rationality, progress and nationhood grounded in facts, rather than in romanticised stories.
---
Since the high-point of the Enlightenment in the late 18th century, liberals and republicans have invested great hope that national measurement frameworks could produce a more rational politics, organised around demonstrable improvements in social and economic life. The great theorist of nationalism, Benedict Anderson, famously described nations as imagined communities,but statistics offer the promise of anchoring this imagination in something tangible. Equally, they promise to reveal what historical path the nation is on: what kind of progress is occurring? How rapidly? For Enlightenment liberals, who saw nations as moving in a single historical direction, this question was crucial.
The potential of statistics to reveal the state of the nation was seized in post-revolutionary France. The Jacobin state set about imposing a whole new framework of national measurement and national data collection. The worlds first official bureau of statistics was opened in Paris in 1800. Uniformity of data collection, overseen by a centralised cadre of highly educated experts, was an integral part of the ideal of a centrally governed republic, which sought to establish a unified, egalitarian society.
From the Enlightenment onwards, statistics played an increasingly important role in the public sphere, informing debate in the media, providing social movements with evidence they could use. Over time, the production and analysis of such data became less dominated by the state. Academic social scientists began to analyse data for their own purposes, often entirely unconnected to government policy goals. By the late 19th century, reformers such as Charles Booth in London and WEB Du Bois in Philadelphia were conducting their own surveys to understand urban poverty.