entertainment
In the age of YouTube, what's the point in Saudi Arabia's cinema ban?
By
|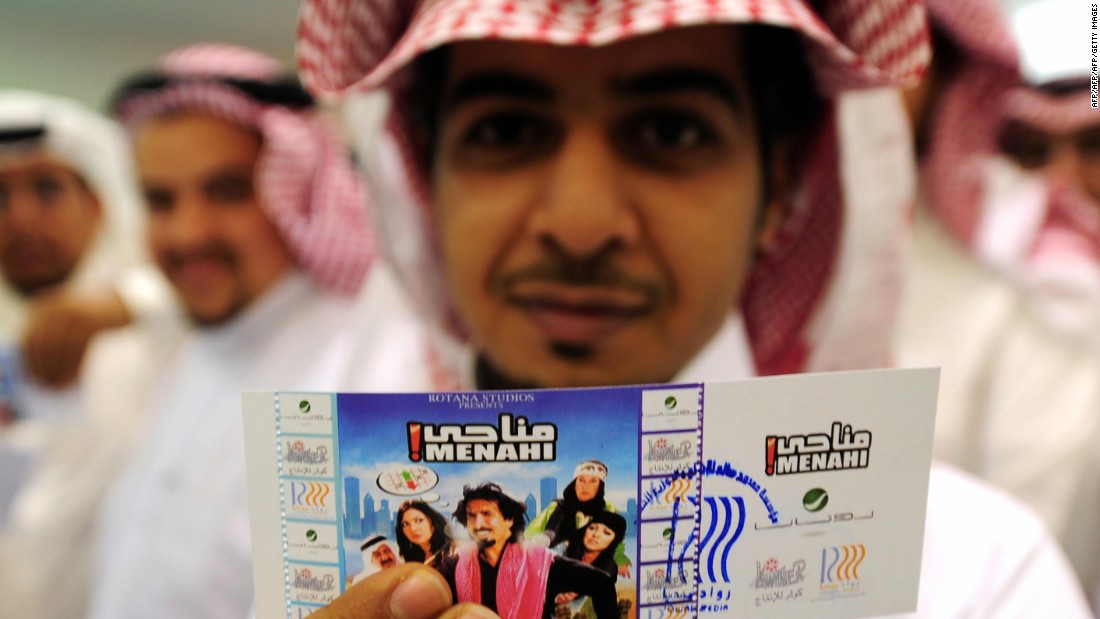 (CNN)This week marked the end of another period of prolonged excitement about the possibility of re-opening cinemas in the Kingdom of Saudi Arabia, which have been banned since the 1980s.
My hopes in this area have been crushed countless times before. But my optimism had been reignited by the recent establishment of the General Entertainment Authority, as part of Saudi Arabia's
"Vision 2030"
program, which promises a wave of cultural reforms intended to diversify the kingdom's oil-dependent economy.
We are rich in culture, fierce in our humor, burning in intelligence, full of love and hope, and driven by an indelible spirit that cannot be crushed by false narratives or misrepresentation.
We are not victims, or extremists, or simpletons.
The Kingdom is a rich myriad of peoples, and all of us have important stories, ideas and perspectives. There is a special rhythm to our music and prose, and a tapestry of colors and textures that is uniquely our own.
This is the Saudi Arabia that I want to show the world through film.
But we will never be able to truly showcase our stories with pride, or build audiences eager to see them, until we begin to invest in the necessary physical and intellectual infrastructure.
Thankfully, there are a few strong advocates pushing to develop Saudi film.
Prince Al Waleed bin Talal was the only Saudi investor willing to take a chance and support my film. He continues to work at developing the local industry, but we will need more people to join us in this journey if we want our products to truly shine.
Without cinemas, investment in Saudi film will never flourish.
Without Saudi film our side of the story will never truly be told.
Editor's note: Haifaa al-Mansour is a Saudi Arabian film director. Her debut feature "Wadjda" was the first feature film shot in Saudi Arabia, and the first by a female director. It was submitted by Saudi Arabia in the Best Foreign Language Film category at the 86th Academy Awards.
Read more: http://edition.cnn.com/