news
India weighs up the return on cash handouts for the poorest
By
|
Arvind Subramanian, Indias chief economic adviser, is backing plans for a universal basic income scheme that could transform poverty rates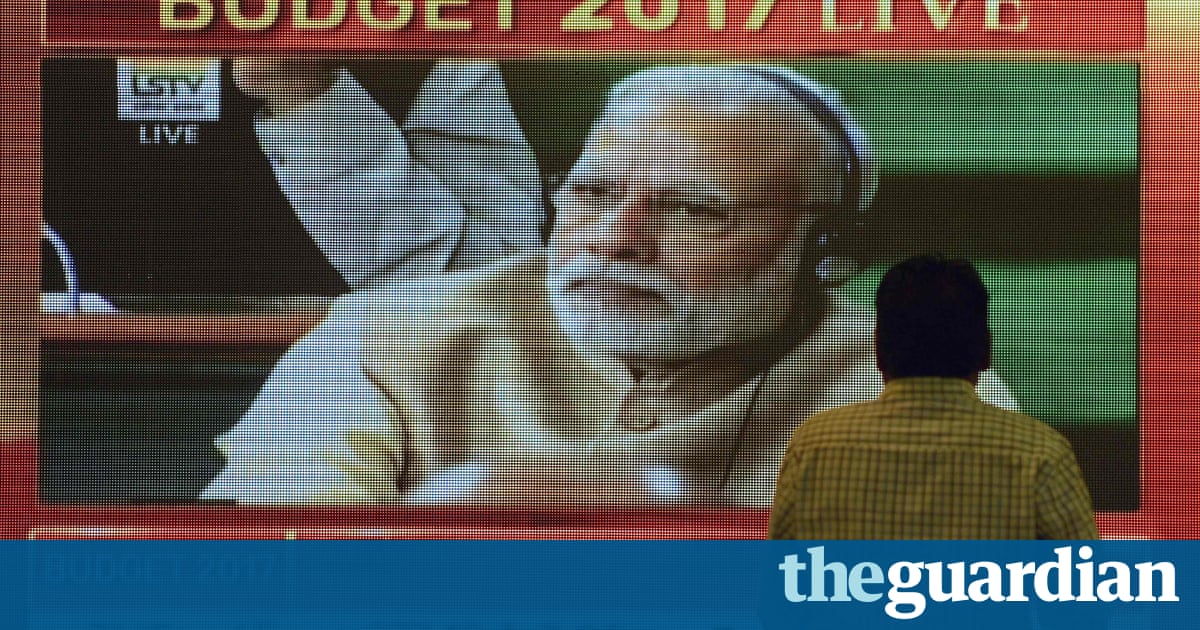 No power on earth can stop an idea whose time has come, the former Indian prime minister Manmohan Singh famously said in 1991, alluding to Victor Hugo, as he announced the market reforms that are credited with improving the lives of hundreds of millions of Indians.
Last week, Indias chief economic adviser used the same language to laud a policy that promises to shrink poverty rates even further.
A universal basic income (UBI) in its simplest form, the idea of paying every citizen a no-strings wage was also an idea whose time has come, said Arvind Subramanian. Although in this case, innovation came with a caveat, Subramanian adding: Perhaps not for immediate implementation, but at least for serious discussion.
India is not alone in considering such a major rethink in the relationship between citizens and the economy. In January, Finland launched a trial programme to pay some unemployed Finns a guaranteed sum of 560 (480) a month even if they went on to find work. Cities in Italy and the Netherlands are running similar experiments, and in Scotland, Glasgow is considering a pilot.
But the transformative potential championed by UBI advocates has particular appeal in a country such as India, where one in five people lives below the $1.90 (1.51) poverty line, 1 million join the workforce each month, and a clunky, corrupt bureaucracy oversees nearly 1,000 separate welfare schemes.
There have already been Indian trials. Three years ago, in nine villages in Madhya Pradesh state, 6,000 people were each given a monthly payment of up to 300 rupees an adult, and half that much for every child, over a period of 18 months.
Every six months, the impact of the payments was assessed against 12 villages that received no income, just the usual government welfare. What we saw were huge improvements in nutrition, health, schooling and sanitation, said Guy Standing, a British economist who helped run the trials.
Results published afterwards showed the consumption of lentils, chickpeas and other pulses increased tenfold. Villagers ate six times more meat and the uptake of fresh vegetables grew 888%. That meant residents of the village were healthier, worked harder and attended school more often.
Equity between more socially dominant members of the community traditionally the gatekeepers to resources and the less powerful also improved, Standing said. Women benefited more than men, the disabled benefited more, and scheduled [lowest] castes benefited more than others.
Indias government is clearly enamoured by the idea. Subramanian suggested even Gandhi would approve. He praised the basic incomes potential to reduce poverty in one fell swoop, to relieve the grinding stress of hunger, and empower Indians to make their own life choices. Criticisms such as the idea people would fritter the money on alcohol or drugs, or drop out of the workforce he dismissed based on past research.
On paper, the sums also add up. Subramanian calculates that the annual income required to enable all but the very poorest Indians to escape penury is about 7,620 rupees (90) a year. If that sum were given to 75% of Indias billion-plus population, it would cost about 5% of GDP.
Indias vast welfare schemes and subsidies for food, petrol and fertilisers are notoriously wasteful and poorly targeted. Cutting them entirely would save about 2% of GDP. Reducing middle class subsidies on things such as railway tickets and gold would save another 1%. The rest of the savings might be found in scrapping other government schemes, which altogether cost 3.7% of GDP.
It would be even cheaper if the basic income were targeted at women, for example, or if the wealthy those who own cars or air conditioners were excluded, or asked to opt out.
Giving Indian women a minimal basic income would cost just over 1% of GDP, but have large multiplier effects on the entire society, Subramanian said.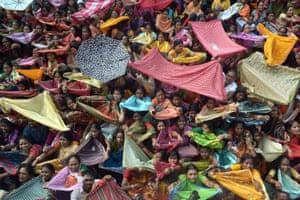 Read more: http://www.theguardian.com/us