news
Indonesia executes four convicted drug offenders
By
|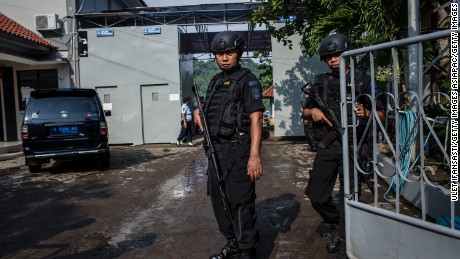 Jakarta, Indonesia (CNN)Four convicted drug offenders were executed early Friday, a spokesman for Indonesia's attorney general said.
Muhammad Rum told reporters outside the Nusakambangan prison that authorities have not decided when 10 other prisoners will be executed by firing squad.
Executed were two Nigerians, one Senegalese and one Indonesian. Petitions to review their cases had been denied.
One of the Nigerians was Humphrey Jefferson Ejike, who was unjustly killed, according to his legal team.
"At this stage, we can only say that we are extremely disappointed with the fact that Jeff was executed," said Raynov Tumorang by text message. "The government does not respect the ongoing legal process on Jeff's case.
"There is strong evidence of torture and he was not given a fair trial. Racism towards our client can be seen in the court decision."
Cries for end to more executions
Amnesty International called the executions violations of Indonesian and international law.