entertainment
Inside The NBA's barrage of idiocy puts Barkley and Shaq on rocky path
By
|
The TNT mainstay has provided fine entertainment over the years but it is becoming increasingly hampered by hot takes and bullying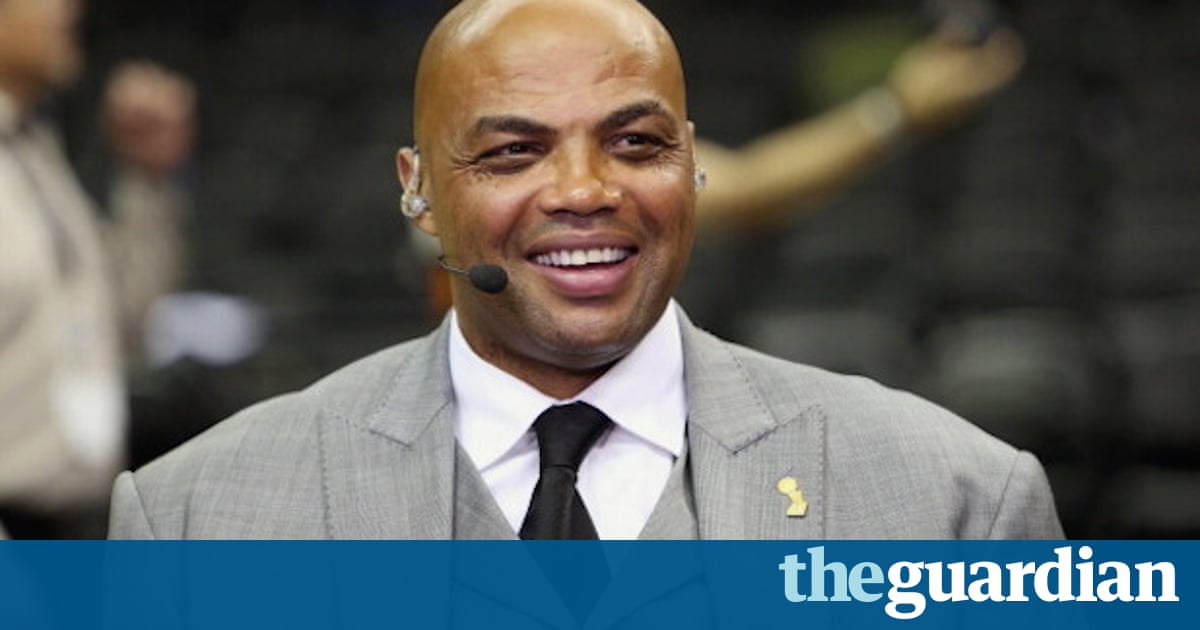 Inappropriate. Whiny. [LeBron James is] all of the above. The Cleveland Cavaliers, they have given him everything he wanted. They have the highest payroll in NBA history. Does he want all of the good players? He doesnt want to compete?
Skip Bayless has forged a career as a LeBron James troll. From ESPN to FS1, he fills time through the calendar year ripping the greatest basketball player in the world. As James continues to pile outstanding season on outstanding season, Bayless unyielding attacks have grown increasingly pathetic and baseless, whatever credibility he once had as a talking head falling away faster than his ratings. It would be a shame if the same fate befell TNTs acclaimed Inside The NBA show.
While the quote above is standard Bayless fare, it wasnt said by the Fox troll. Those words are a Charles Barkley special proclaimed on TNT last month. In the past year Barkley has called James inappropriate and whiny, delivered the objectively terrible opinion that James is only barely a Top 10 player all-time and stated that the Cleveland star deserved to be punched in the groin for stepping over karate/basketball practitioner Draymond Green in the Finals. The barrage of idiocy makes Inside The NBA feel increasingly like its out of place as a night time, postgame show and would fit better alongside the likes of First Take and Undisputed in the early morning the hot take hours, where reason and nuance dare not show their face.
Barkley has always been willing to loudly opine. Thats exactly what got him his start as an analyst and made him popular. But as his athletic prime fades deeper into the past, the young, fun-loving, truth-telling Barkley is losing a battle to the angry old man yelling at young players to get off his court Barkley.
Todays NBA has more talent than ever before, from do-everything point guards like Russell Westbrook to towering seven-footers who can put the ball on the floor and knock down threes. Yet Barkley looked at this time in basketball history and declared the league the worst its ever been. Hes also not a fan of the rise in three pointers and, to confirm his angry old man bona fides, dislikes analytics. At least its still entertaining to hear him rail against stars forming super teams when he was one of the originators of the practice with Clyde Drexler and Hakeem Olajuwon in Houston. Maybe Barkleys gripe is against super teams that actually win something, as he failed to do. But his self-awareness also fails to surface when he rips the parity in todays NBA We have one, two, three, four good teams and the rest of these teams stink somehow forgetting that his entire career was dominated by the Lakers, Celtics, Pistons and Bulls. (The Rockets also won a couple titles during that time, although that ended when Barkley arrived.)
The Barkley schtick has started to wear thin, even with James a player who has had his every possession critiqued and debated since he was in high school who fired back last month by bringing up some of the many incidents from Barkleys checkered playing career.
If only Barkley was the only issue with Inside The NBA. Unfortunately, he is bookended on the set by Shaquille ONeal, a man who believes he is hilarious because who doesnt laugh at a joke told by the biggest, strongest and most famous person in every room? But Shaqs material is little more than the funny hat, wacky nickname and crudely photoshopped meme variety. Hes the jokester who doesnt know many are laughing at, not with, him.
Of late ONeal has expanded his routine to include televised bullying. His long-running Shaqtin A Fool segment now chronicles every on-court mistake by JaVale McGee, a nine-year NBA veteran and contributing big man on the Golden State Warriors, the team with the best record in the league. The constant mocking spilled onto social media when McGee defended himself in the early morning hours on Friday.
McGee has undoubtedly been prone to bloopers and mental lapses throughout his career, but making every one into a big, televised production is as interesting and original as pointing out again and again that Shaq shot free throws like a grade school backup or that he could have had a much better career if he had bothered to keep himself in reasonable physical shape. Like rapping and acting, Shaq doesnt know when to stop. The Warriors actually were forced to ask TNT if they could tell ONeal to stop trying to embarrass McGee on TV every night. ONeal has finally said hell relent, but only because his mom told him to stop.
Even Ernie Johnson, the widely-respected traffic cop on the Inside The NBA set, hasnt made it through this season without getting dinged. His post-election monologue on why he couldnt bring himself to vote for the only legitimate option opposing Donald Trump looks more idiotic by the day. Give him a chance, Johnson said, a thought a wealthy, white man who lives in the Deep South state of Georgia has the luxury of considering.
As off the rails as Charles, Shaq, Ernie and friends have gone in recent months, NBA fans are still giving the show a chance. Partly because there really arent better options, but also because Inside The NBA built up years of goodwill and credibility that cant be undone in a few months of hot takery, bullying and Trump talk. The show isnt in the Bayless category yet. Inside The NBA has earned a total of nine Emmy Awards over the years and retains the ability to win more. Its the studio show every other network and every other league wanted to duplicate: fresh, informative and fun. Lets hope Inside The NBA gets back to its original style soon or the people who deserve to be featured on Shaqtin A Fool will be the viewers still foolish enough to watch.
Read more: http://www.theguardian.com/us