technology
Is business travel ruining your family life?
By
|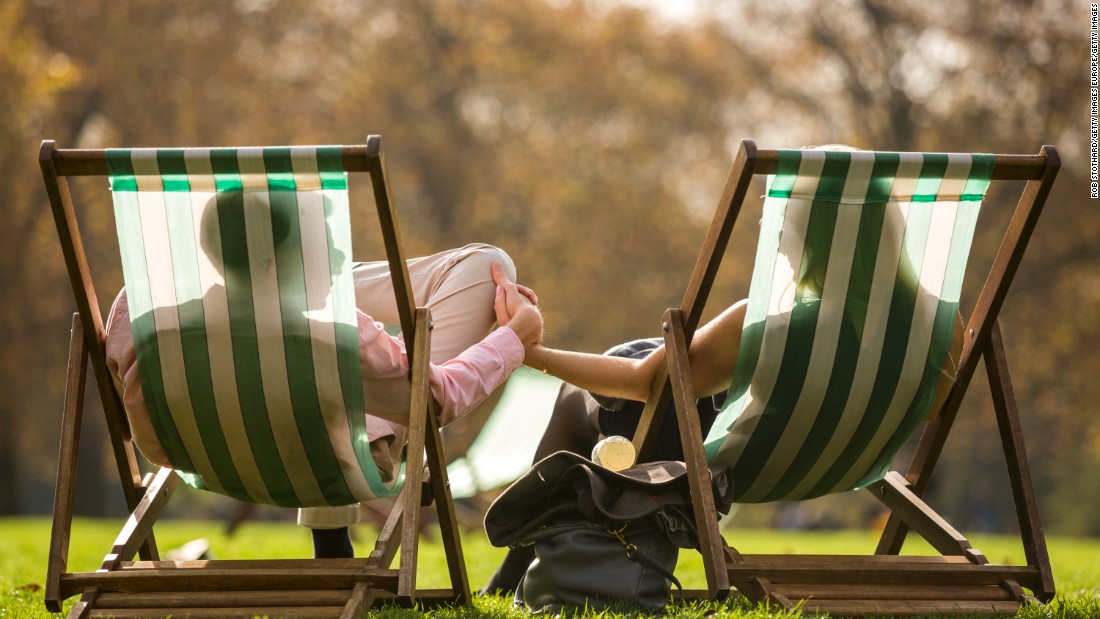 (CNN)First-class seats on transatlantic flights, city-hopping and jet-setting around the globe, enriching your life with new cultures and new experiences. It sounds glamorous, right?
But business travel often comes at a cost to your family life.
What do you do when you're stuck in Shanghai on your wedding anniversary? Or absent in America on your child's birthday?
Maintaining solid, loving relationships with family while away on business can be the hardest part of the traveling executive's life.
Even when you're back home, jet lag and fatigue can take its toll on quality family time.
In July 2016, the Global Business Travel Association
announced
that a record breaking $1.2 trillion was spent on work trips around the planet in 2015.
Business travel is here to stay, so here's how to cope.
Business travel: the dangers
Being a traveling executive can be tough on the whole family.
Couples have to weigh up the disadvantage of being apart with the benefits — a better job, more money and greater career opportunities.
Saying no to all this is not always easy.
Dr Wendy Walsh
— a California-based relationship expert and author — has a less sympathetic view.
"Two people who emotionally feel strong in their relationship don't accept jobs with lots of travel away from their spouse," says Walsh.
"The likelihood is too great that the partner who is traveling will have a great deal of separation anxiety and look for another attachment in the form of an affair."
Walsh also believes an absent parent is damaging for children: "Separations like these […] can cause amazing disruptions to their development […] you're training these kids to have insecure romantic relationships."
Business travel: the advantages
My father has traveled abroad for business since I was very young — but my experience could not be further from that which Walsh describes.
As a child whose father was often away on business, I always wanted to know who he was traveling with — it was reassuring if he was with a friend — and where he was going.
If the children of a business traveler feel involved in their parent's trip, they will feel less anxious about their absence.
Vicky Cooke left her HR job at a global company because she found traveling and spending time away from her children difficult.
But she tells CNN that she and her young family established coping mechanisms:
"My daughter did used to ask me: 'Who did you go with Mummy?' and she'd like to look at the map at where I was going, we used to have a look at the globe," explains Cooke.
"Her dad also used to look up the flight online and they'd both watch my flight on the website coming in or going out."
How children handle the time spent apart from the parent will depend on their personality and their age.
But whatever the situation, it is integral that the absent parent remains part of the family's life — and that bonds with children are upheld — despite the distance.
Holbrook recalls the time he watched an important England rugby match with his then-teenage daughter over FaceTime.
Thanks to modern technology, the fact that she was in the UK and he was in the USA did not prevent them breaking their tradition of watching the sport together.
Staying in touch with children is also different depending on their age.
Teenagers often prefer texting to phone calls.
"You can do live chat [Facebook chat, iMessage or WhatsApp]," advises Saddington, "That suits younger people much better."
For very young children, however, video chatting can be confusing.
"It's fantastic now that we've got Skype and Facetime," says Cooke, "But I'm not sure my little boy quite understood it.
"When the kids are really little, it's more for you than them. […] I'm not sure it's good — it just reminds them that you're not there."
Can you cope with the business traveler lifestyle?
So can a business travel lifestyle be sustained indefinitely — or does it need an end date, as Walsh advises?
Some people are better suited than others — either due to personality, familial circumstances or job prospects — to the business traveler lifestyle.
Similarly some partners and children will adjust better to being "left behind."
For Cooke, the timing was not right. She wants to be present for her young children.
"I loved travel and exploring new places and seeking out new experiences and different cultures," she says. "Maybe in 10-15 years time, that is something that I could go back to."
Meador, meanwhile, concedes it was easier for him as he did not start to travel frequently until his children were older.
"My extensive travel came at a good time, as it was after my kids went to high school […] I think that made it easier for me. My wife and I weren't having to juggle things at home in the same way."
Notably, for Meador, travel became an essential part of his life.
"Six years ago, I had cancer and a bone marrow transplant and a lot of complications," Meador tells CNN. "I traveled a lot through that […] in part to try and gain a normal life again".
Travel was an integral part of Meador's life before his illness — and once he had recovered he wanted to return to his business traveler schedule.
"It's hard to explain," he ponders, "But it was a critical component in my recovery from cancer."
Group decision
Any family or relationship in which one partner is a traveling executive should frequently take time to consider how the family is coping and make changes accordingly.
Don't be afraid to call time on the job if the family is suffering — and don't be afraid to continue to travel if it is working.
Ultimately every family is different:
"It's unique to each couple family or person," says Saddington, "Having an always do this isn't necessarily going to work. If you have got to start living apart […] you have to discuss, you have to plan for it."
"It all depends on individuals," agrees Cohen.