omg
Is the two-state solution dead?
By
|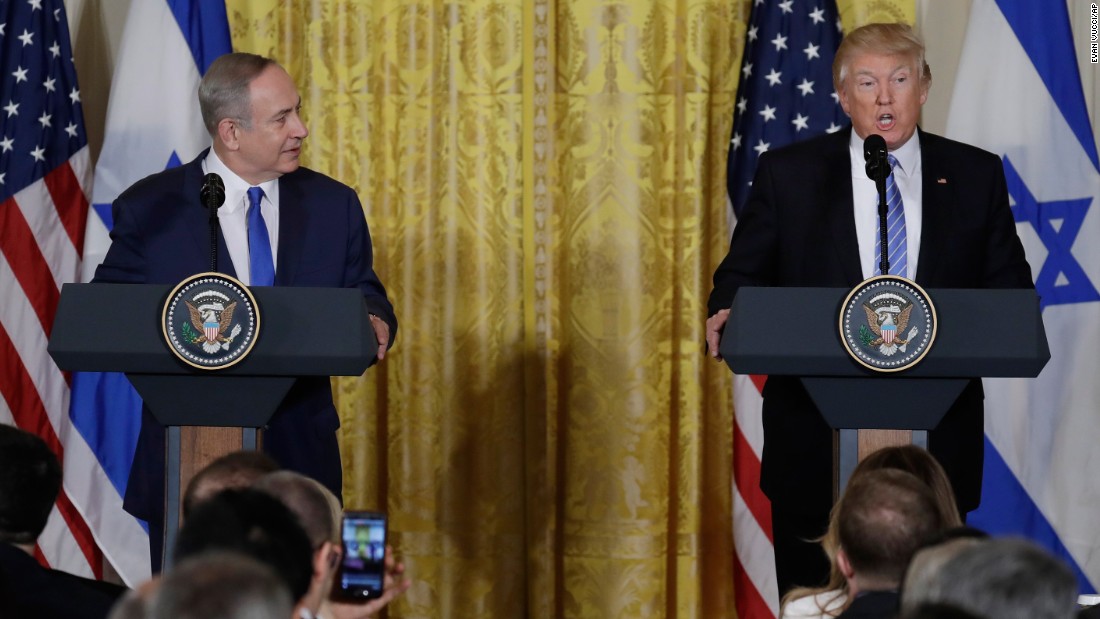 (CNN)A veteran Israeli negotiator once quipped to me that someone or something could just be dead — or dead and buried.
Wednesday, before his meeting with Israeli Prime Minister Benjamin Netanyahu and with Israel's active participation, Donald Trump
may have moved
the concept of a two-state solution as a cornerstone of US policy from the just dead to the permanently buried category.
Was this a tactical maneuver to help Netanyahu protect himself from his anti-two-state right wing, or does it reflect a more enduring shift in US policy? Here are my five takeaways.
As early as 2002, the Arab world offered up its
Arab Peace Initiative
, which in fact provided recognition to Israel. But the catch to this regional approach (and there always is one) was reciprocal and painful concessions from Israel, including a Palestinian state based on 1967 borders and a Palestinian capital in East Jerusalem.
Are key Arab states ready to endorse recognition — even incrementally — without serious Israeli concessions, including some kind of settlements freeze during negotiations? And have those states become so willful, stable and risk-ready that they will accept Netanyahu's Palestinian state and compel the Palestinians to accept some downsized polity that leaves Jerusalem under Israeli sovereignty? And will Netanyahu, pressed by his right wing coalition and ever risk-averse, be able to meet even minimum Arab and Palestinians demands?
5) Back to where we started?
The two-state solution may well be impossible to implement. It requires leadership on both sides and effective US mediation. All three are currently missing. And I'm not pushing for it now. Negotiations between Mahmoud Abbas and Netanyahu would almost certainly fail. But that does not mean that the Plan B or some variation can succeed.
Give Trump, Jared Kushner and Netanyahu a chance to test the one-state solution. We certainly couldn't produce a deal; perhaps they will.
However, in a conflict that has no status quo, where sovereignty, religious identity and a struggle to maintain holy sites remain unrequited, don't be surprised if you can't do a deal without addressing these challenges.
Read more: http://edition.cnn.com/