news
Jane Austen poisoned with arsenic? Not so fast, experts say
By
|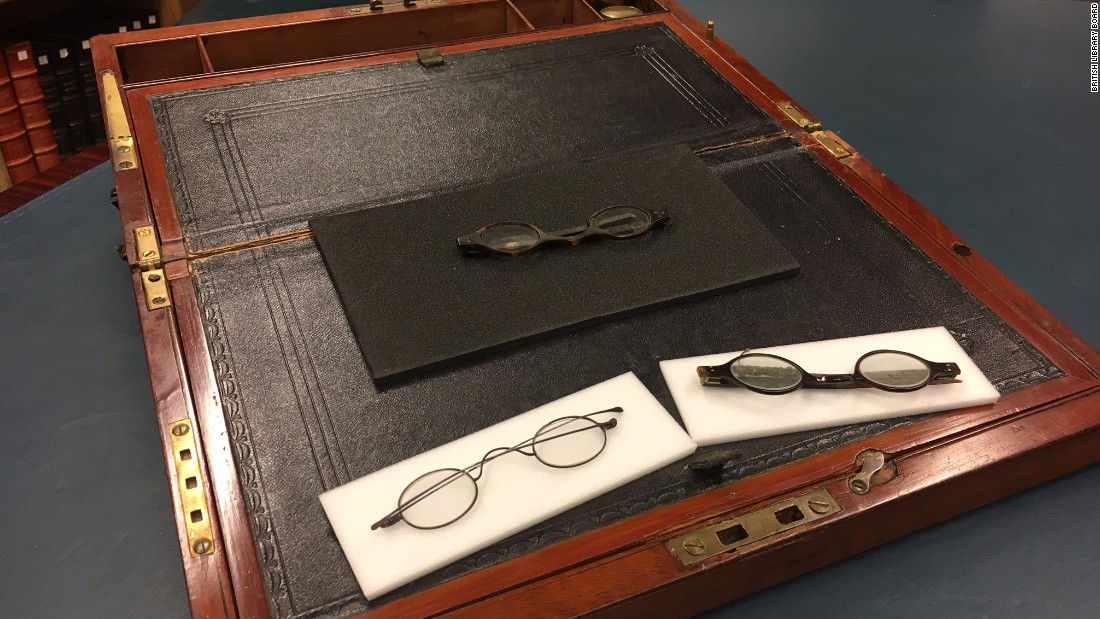 (CNN)Three antiquated pairs of spectacles displayed in the British Library are causing pulses to flutter clear across the globe.
However, many scholars and medical experts say this theory is bunk, more crime fiction than plausible truth.
Questionable spectacles
Austen was born in 1775 and died in 1817. During her four decades of life, she wrote six major novels, including "Emma" and "Pride and Prejudice." According to family lore, the three pairs of glasses on which the arsenic theory is based definitely belonged to their Jane.
"The glasses were entrusted to the care of the British Library by Austen's great-great-great-niece in 1999, along with Austen's treasured portable writing desk (in which they had been stored) and several other Austen artifacts, including an ink well and an embroidered glasses case," Tuppen wrote in an email.
Although tests conducted by the library revealed that all three would be helpful for someone doing close work, such as writing, each pair is of different strength, one considerably more powerful than the others, she explained.
"Austen was writing letters, in her usual quite tiny handwriting, up to May 1817, two months before her death. … For this reason it seems unlikely that she was as close to blind as the optometrist quoted on the British Library blog site suggests," Lynch said.
Today, Austen is probably the best-remembered English writer of the 19th century, overtaking Dickens and the Bronte sisters, who 50 years ago would have had a higher profile than Austen, Lynch said.
"Jane Austen died much too young," she said. "I think that her early death seems such a waste that admirers of the novels can't help but try to explain it; obviously, for some people, the more dramatic the explanation the better."
Read more: http://edition.cnn.com/