news
Japan's annual consumer prices fall for first time in four years
By
|
Prime minister Shinzo Abe has spent the past four years trying to coax consumers into spending more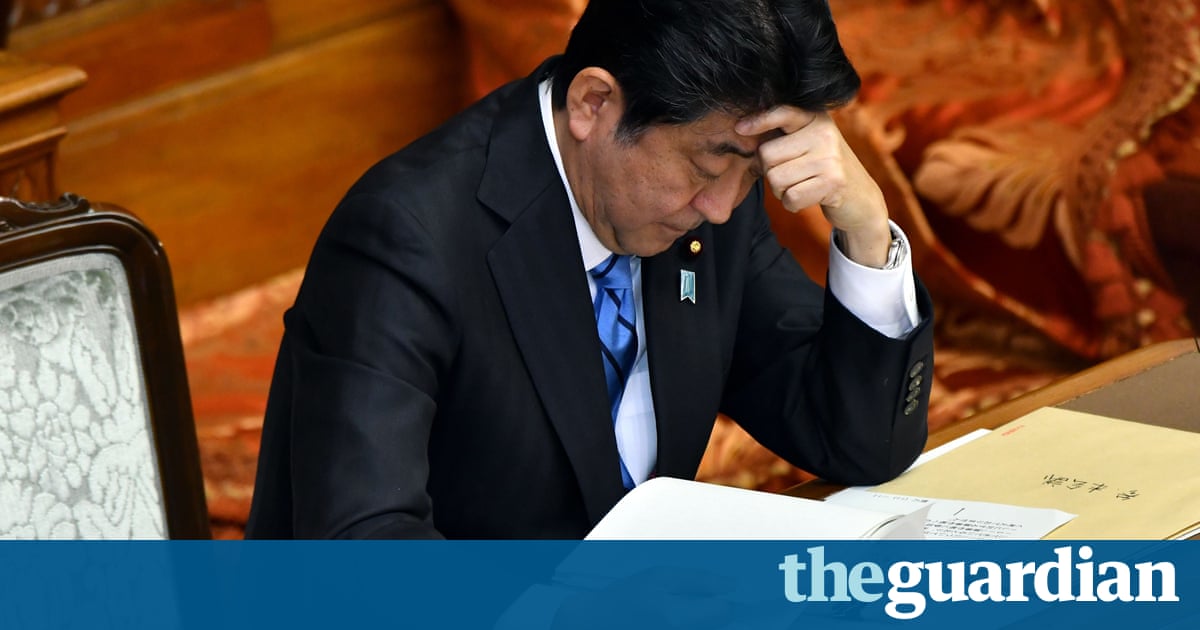 Shinzo Abes mission to lift Japan out of the deflationary spiral that has plagued its economy for two decades suffered another setback on Friday after data showed annual consumer prices had fallen for the first time in four years.
The data will add to the prime ministers frustration that years of massive monetary easing and fiscal stimulus have so far failed to drag Japan out of the deflationary abyss, although the recent recovery in oil prices offers some cause for optimism.
Since he became prime minister for a second time four years ago, Abe and his allies at the Bank of Japan have been pinning their hopes on his three-arrow policy of monetary easing, fiscal stimulus and structural reform known as Abenomics to coax consumers into spending more.
But government data released on Friday showed core consumer prices, which include oil products but exclude volatile fresh food, had fallen 0.3% in 2016 from a year earlier, amid weak household spending and cautious wage hikes.
The 0.2% drop for December was slightly less than expected, but still represented a 10th straight monthly decline.
Japan has now fallen even further behind its deadline for reaching its ambitious 2% inflation target. The Bank of Japan, whose board will hold a policy meeting next week, now expects to reach that target by March 2019, four years behind schedule.
BoJ officials have blamed external factors, such as falling energy prices and weaker performances by emerging economies, for the disappointing figures.
Some analysts, however, believe monthly consumer prices will bounce back later this year, thanks to an upturn in crude oil prices and a weaker yen, which increases the cost of imports.
The yen has fallen more than 10% against the US dollar since Donald Trump was elected president in November, although his victory has also sparked concern in Japan about the future of bilateral trade following his decision to withdraw from the Trans-Pacific Partnership free trade agreement.
Prices may start to turn positive as energy prices recover, but inflation is unlikely to rebound strongly for now, said Hideaki Kikuchi, an economist at Japan Research Institute. Consumer spending is weak and wage hikes have slowed.
Others warned against relying on external factors alone to speed up inflation.
Consumer prices will start rising ahead. But for inflation to approach 2%, companies must more actively distribute their profits in the form of pay rises, according to Takeshi Minami, chief economist at Norinchukin Research Institute.
Wire agencies contributed to this report
Read more: http://www.theguardian.com/us