news
Kong: Skull Island why do Hollywood blockbusters have such Trump-like politics?
By
|
From Godzilla to Assassins Creed, Hollywood is churning out fantasies of authoritarian rule, but it doesnt have to be this way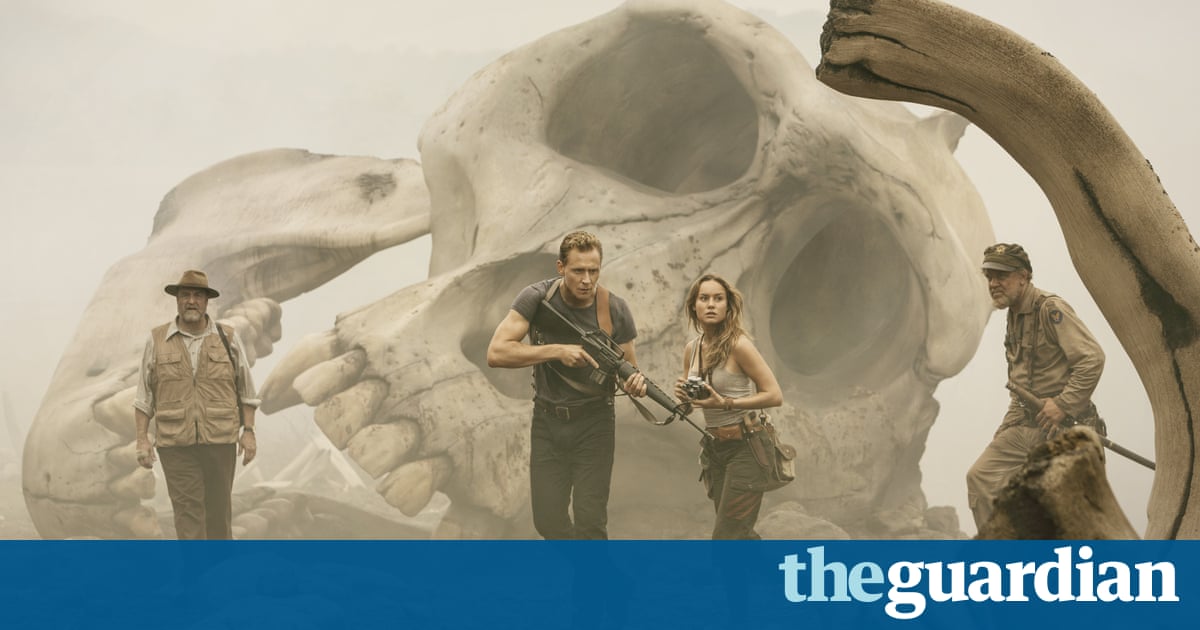 When Guardian reviewer Peter Bradshaw wrote that only a theory of de-evolution could account for the truly woeful Kong: Skull Island, he was right in more ways than one. The film is indeed a total mess, but its politics are peculiarly regressive, too. To say that it manages somehow to turn the giant monkey Kong into a Donald Trump-like figure sounds absurd, but its not far from the truth.
The movie is a remake of sorts of the 1933 film, King Kong. The action takes place in 1973, at the close of the Vietnam War, and depicts a military and scientific expedition that crashes on Kongs island and must journey to the coast to be rescued. Drama ensues when the leader of the military force (played by Samuel L Jackson), stinging over Americas withdrawal from Vietnam, decides that in Kong he has found an enemy that, unlike the Viet Cong, can be defeated.
Hes wrong, naturally. Kong is unbeatable, and the other characters learn that its preferable not to try to fight back, since the giant ape keeps the islands inhabitants safe by battling a worse breed of monster one that scurries up from underground to wreak havoc. Kong is a benevolent protector over his land, and only through his good graces do the surviving humans make it out.
Skull Island, the place, is set up rather like an authoritarian utopia. It houses a quiescent human population that lives in fear of internal enemies. The border is secured by a permanent, raging storm, making it nearly inaccessible to outsiders. When interlopers do arrive like the lost Americans they survive only so long as they pay obeisance to the king, who keeps the peace by exercising violence.
While the figure of the monarch is not uncommon in Hollywood movies (Guy Ritchie, for example, is releasing yet another version of the King Arthur story in May), its usually couched in a medieval European setting. Skull Island is surprising for the way in which it suggests that modern Americans ought to get accustomed to the idea of a king.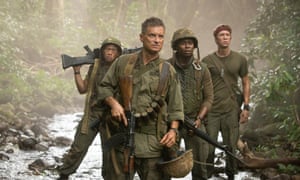 Read more: http://www.theguardian.com/us