news
Large tree falls on California wedding party, killing one and injuring five
By
|
Los Angeles firefighters use chainsaws to reach guests trapped after they gathered at Penn park to take photos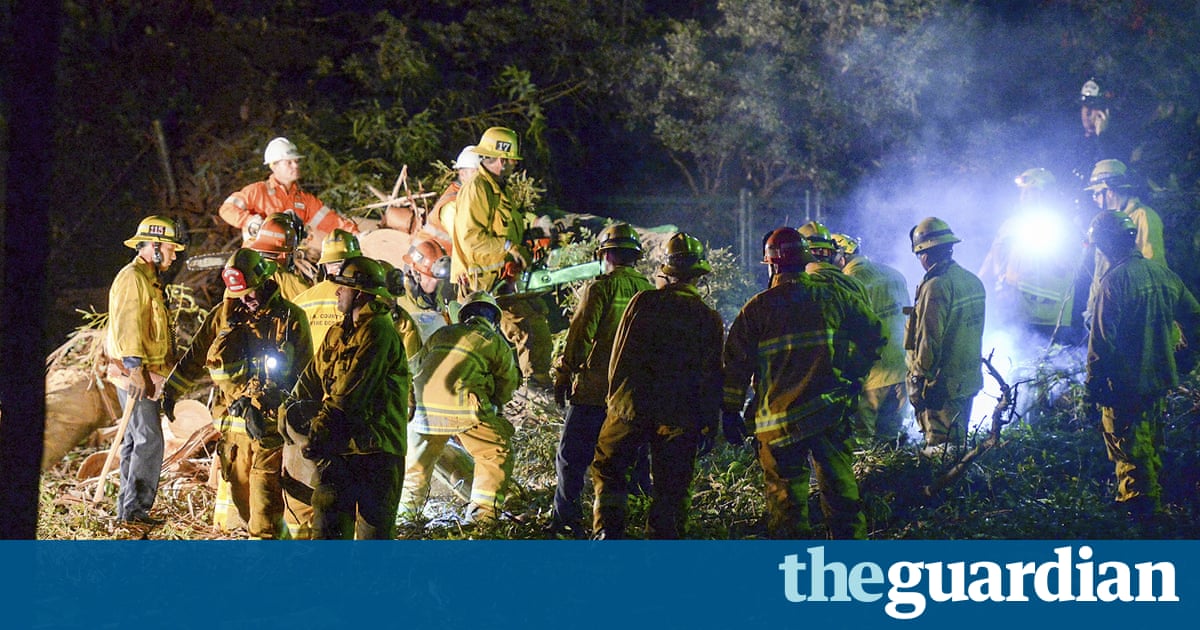 One person was killed and five others were injured when a large eucalyptus tree fell on a wedding party while it took photographs at a southern California park on Saturday, authorities said.
Six people were trapped under the tree at Penn park in Whittier, the Los Angeles County fire department said. Video from the scene showed fire crews using chain saws to cut through the branches.
Four of the injured suffered scrapes and bruises and one had moderate injuries, officials said. Paramedics and wedding guests have been offered trauma counselling.
Witnesses described hearing a loud crack and seeing people run from the area.
The tree could have been weakened by Californias ongoing drought and recent heavy rain could have contributed to its fall, officials said.
An arborist will assess the area on Sunday, officials said.
Read more: https://www.theguardian.com/us-news/2016/dec/18/tree-falls-california-wedding-party-death