news
LeBron James will not stay at Trump-branded hotel in New York
By
|
LeBron James, who supported Hillary Clinton in the presidential election, will not stay at a Donald Trump-branded hotel when the Cavaliers play the Knicks this week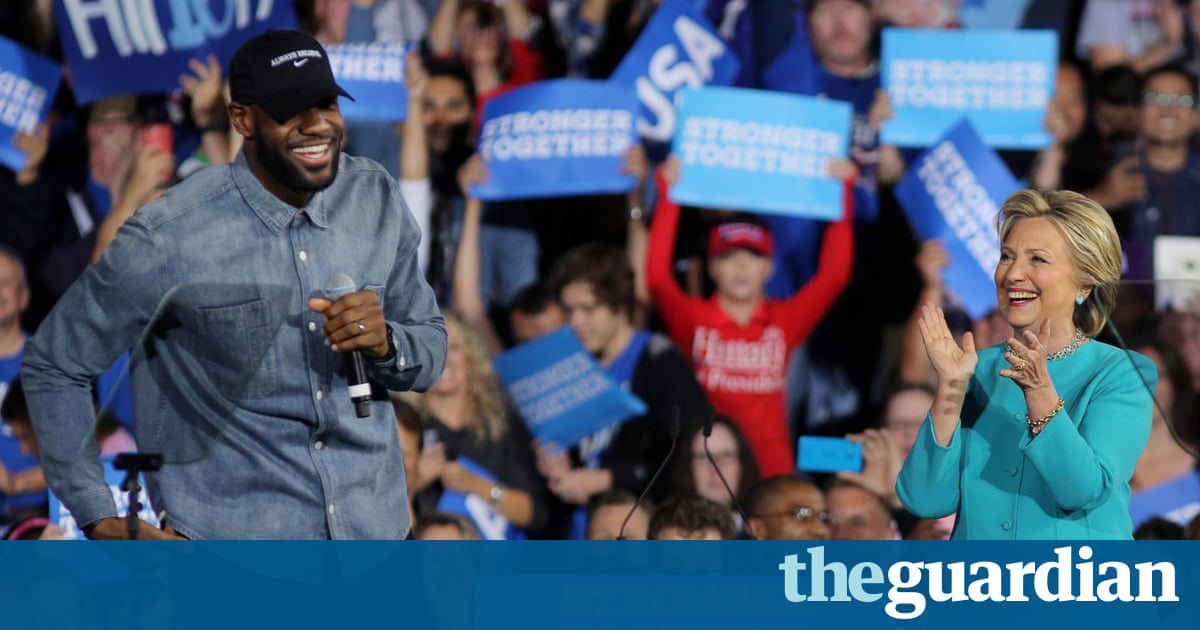 LeBron James, who supported Hillary Clinton in the presidential election, will not stay at a Donald Trump-branded hotel when the Cleveland Cavaliers play the New York Knicks this week.
The Cavaliers had arranged to stay at Trump SoHo which is not owned by the president elect but does have a branding agreement with him before Novembers presidential election.
The Cleveland Plain Dealer reported the Cavaliers general manager, David Griffin, as saying alternative accommodation was being arranged for players who do not want to stay at the hotel. Griffin said up to half the team may join James Iman Shumpert, Richard Jefferson and JR Smith have all voiced their disapproval of Trump in the past.
There were reports last month that other NBA teams, the Milwaukee Bucks, Dallas Mavericks and Memphis Grizzlies would not stay at Trump branded hotels. NBA coaches have also spoken out about the presidential election result. The Golden State Warriors Steve Kerr said the election result was tough for respect and dignity while the San Antonio Spurs Gregg Popovich said he was sick to my stomach after Trumps victory.
Not because the Republicans won or anything, added Popovich at the time, but the disgusting tenure and tone and all the comments that have been xenophobic, homophobic, racist, misogynistic. I live in that country where half the people ignored all that to elect someone. Thats the scariest part of the whole thing to me.
Read more: https://www.theguardian.com/sport/2016/dec/05/lebron-james-will-not-stay-at-trump-branded-hotel-in-new-york