news
'Leniency is over': the controversial plan to scrub off So Paulo's famous street art
By
|
Mayor Joo Doria has been down on his knees, spraying grey paint over the citys beloved graffiti murals. Locals not to mention the artists are furious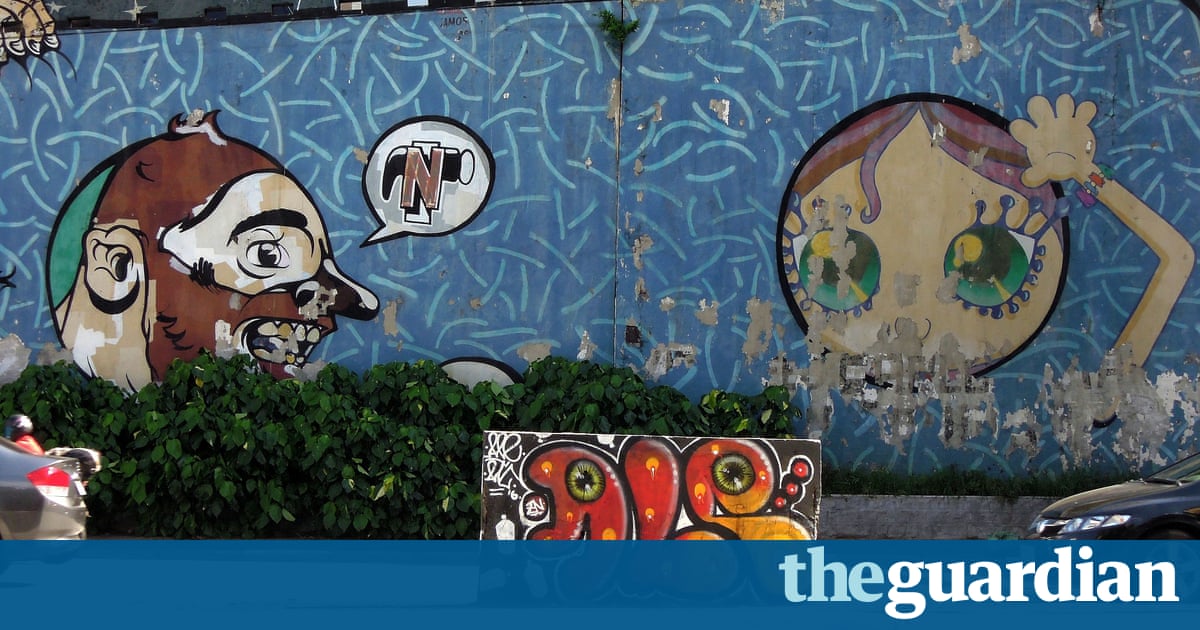 For many of the 12 million people who live in So Paulo, sitting in traffic and staring out the window at the graffiti-coated walls that line the 23 de Maio thoroughfare is a daily ritual, defining life in the city like the shake of a London umbrella or the swipe of a New York Metrocard. In a city locked in by traffic and grey high-rises, these long swaths of colourful, ever-changing graffiti images beautiful, ugly, political and sometimes offensive serve as jagged cuts in the citys visual monotony.
And then, one morning, the walls were grey.
Among those doing the grey-painting was a tanned, trim man dressed in a fluorescent orange jumpsuit, a dust mask covering his broad smile: Joo Doria, the new mayor of So Paulo. The painting of the citys chaotically graffitied walls is one of his administrations priorities, part of a project called Cidade Linda, or Beautiful City, aimed at tidying up the urban landscape. The programme calls for Saturday morning cleaning events, in which workers replace broken street lights, patch crumbling sidewalks, trim unruly tree branches and repaint walls tagged with spray-paint.
The city is dirty, poorly cared for and covered in spray-paint tags, Doria told the Guardian. And this isnt my opinion, but the opinion of the people who live here. He calls spray-paint taggers criminals, and in an interview on Brazilian TV he hypothesised that taggers probably steal cell phones to pay for their paint.
The hardline approach of this centre-right politician (the former host of Brazils version of The Apprentice) has set off a debate across Brazil over the societal role of tagging, graffiti and street murals and how to tell the difference between them.
Previously, the walls of 23 de Maio had been the location of the former administrations concerted effort to encourage graffiti artists by subsidising their work there. By focusing on grey-painting that avenue in particular, Dorias vice-mayor, Bruno Covas, notes that Doria was signalling that the leniency of the last administration is over. Currently the programme is paid for by outside companies and volunteers, but Doria says after four months the city will start to pick up the tab.
Blowback
How the residents of Latin Americas most populous urban centre feel about their citys famously spray-painted walls is a complex issue that has turned Dorias Beautiful City programme into his most controversial act as mayor. While most Paulistanos seem generally on board with the clean-up project, many are concerned that the graffiti and murals for which the city is known and which serve as a form of expression within the dense urban environment are being sacrificed in the name of cleanliness.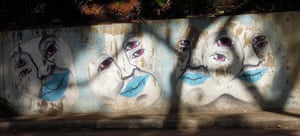 Read more: http://www.theguardian.com/us