news
MEPs revoke Marine Le Pen's immunity over violent Isis images
By
|
Committee waives protection, paving way for French prosecution of Front National leader after she tweeted pictures of killings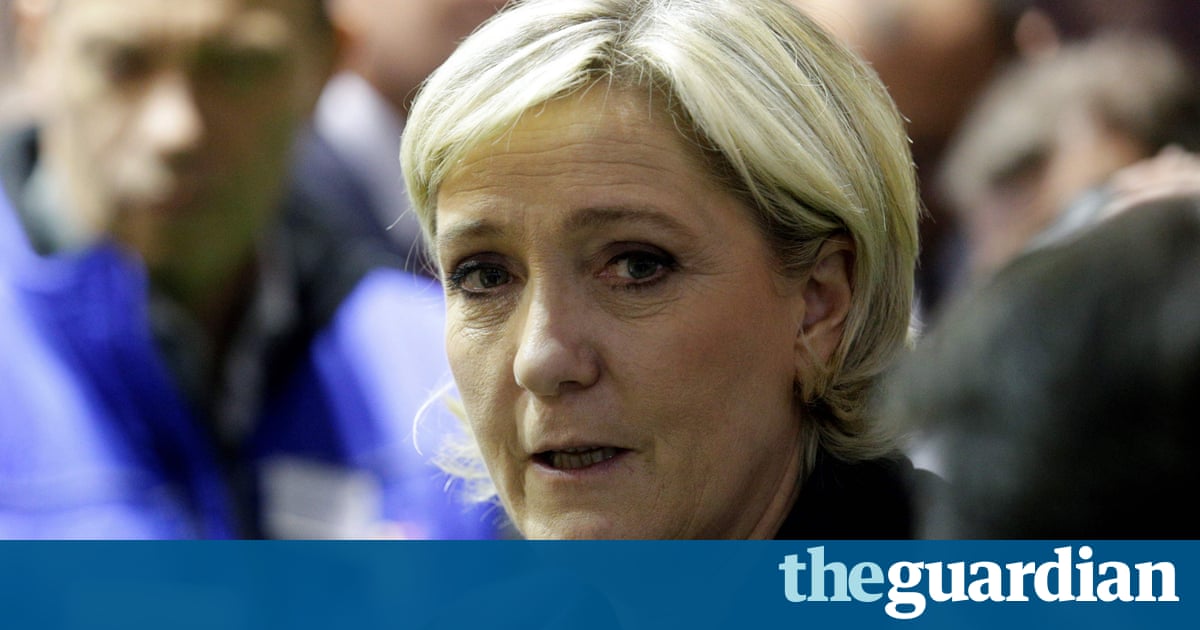 MEPs have voted to lift Marine Le Pens parliamentary immunity to allow French prosecutors to take legal action against the far-right leader for tweeting gruesome images of killings by Islamic State militants.
Members of the European parliaments legal affairs committee voted on Tuesday by an overwhelming majority to waive Le Pens immunity, after a request from the prosecutor of Nanterre in west Paris.
The prosecutor opened an inquiry under a French law banning the distribution of violent images or those inciting terrorism.
The Front National leader, an MEP since 2004, tweeted three uncensored pictures of Isis killings in December 2015, after a spat with a journalist who had compared the FN to Isis, known by the Arabic acronym, Daesh.
Daesh is THIS! Le Pen said in angry tweets showing the killings, posts that drew revulsion and criticism from bereaved families and French politicians across the political spectrum.
The decision to end Le Pens immunity has still to be confirmed by MEPs at a European parliament plenary session on Thursday, but this is seen as a formality after the approval of the specialist committee.
On the legal affairs committee, 18 MEPs voted to lift immunity, three opposed and no one abstained.
Under French law, the maximum penalty for distributing violent images is three years in prison and a fine of up to 75,000 (64,000).
The case is not expected to be concluded until long after the French presidential elections, in which Le Pen is expected to be in the runoff.
Read more: http://www.theguardian.com/us