news
Mosul: Iraqi troops find Assyrian treasures in network of Isis tunnels
By
|
Archaeologists face race against time to save artefacts uncovered in crumbling labyrinth beneath the war-torn city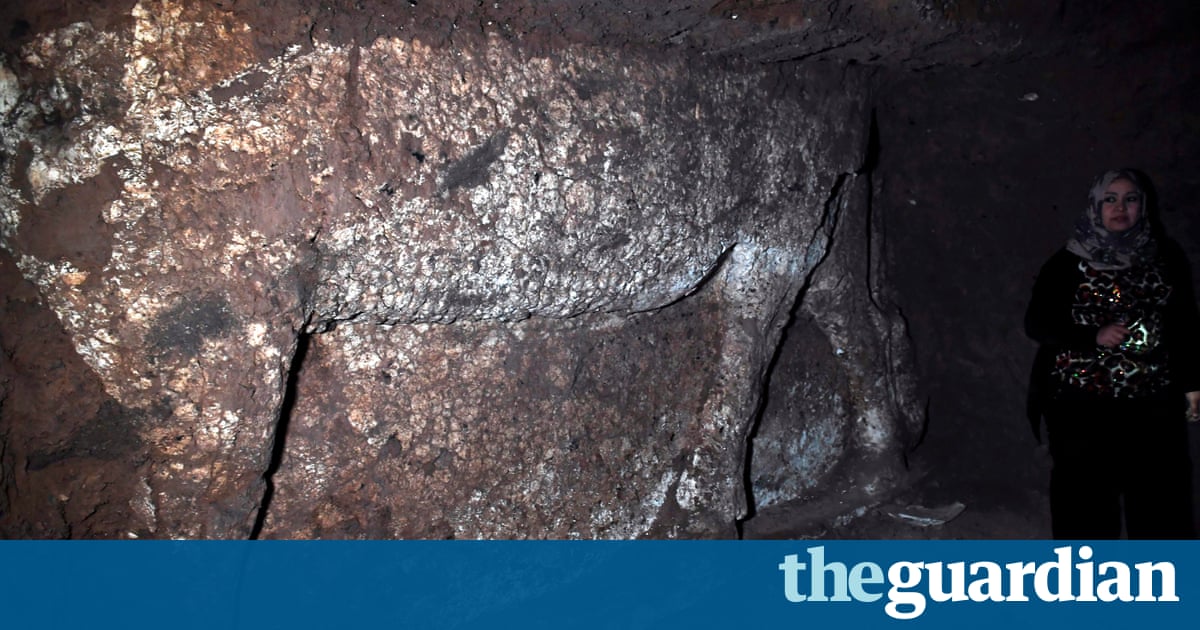 Deep under a monument destroyed by Isis in Mosul, Iraqi archaeologists have discovered carvings dating from almost 2,000 years earlier in a network of escape tunnels dug by the extremists.
Archaeologists in the west are avid for more news and better quality photographs of the carved stone reliefs, which appear to represent priests and religious ceremonies. The tunnels were dug under a high mound damaged in 2014 when Isis blew up a beautiful 12th-century mosque, believed to hold the tomb of the prophet Jonah.
The discovery of a previously unknown temple and possible palace entrance, dating back to the Assyrian period and probably carved in the 5th or 6th century BC, is a rare piece of good news in the context of so much deliberate destruction and looting by Isis of pre-Islamic archaeology.
British Museum experts in touch with their colleagues in Iraq led by Saleh Noman who was in the first group of Iraqi archaeologists trained in London to survey and rescue whatever has survived believe that the Isis tunnels ran so deep under the centuries of mudbrick making up the ancient mound of Nabi Yunus, that they hit a temple carved into the bedrock.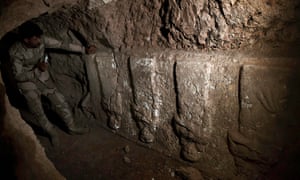 Read more: http://www.theguardian.com/us