news
Munich gunman lured victims on Facebook with 'free McDonald's food'
By
|
German police say 18-year-old who killed nine people aged 13 to 45 and himself had researched school killing sprees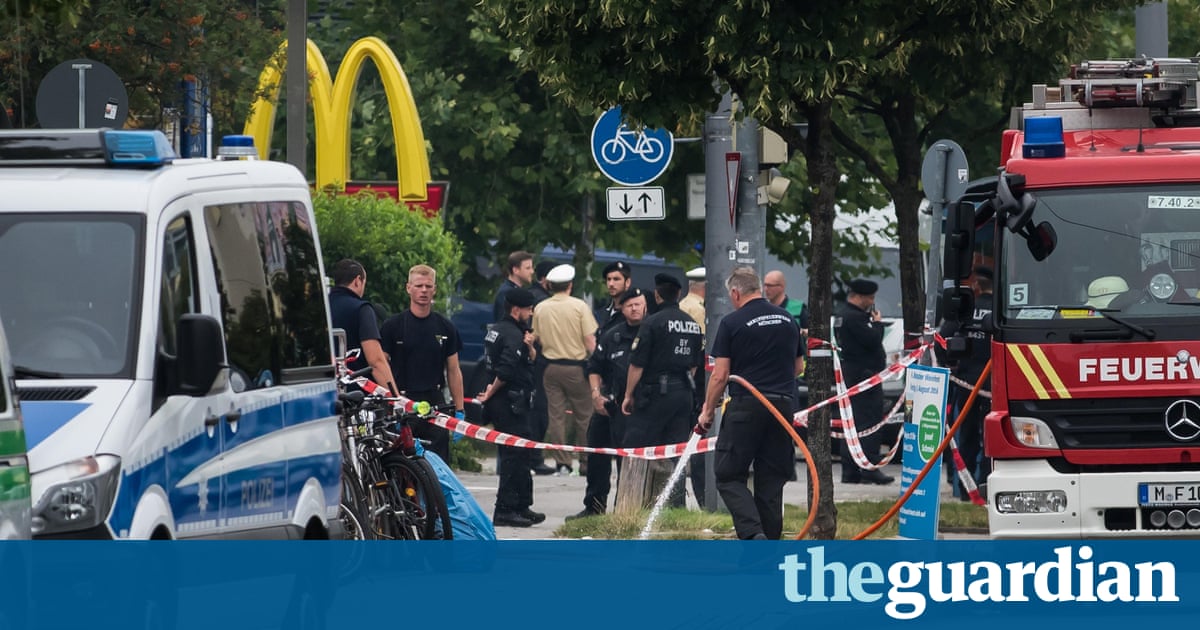 The lone teenager who shot dead nine people and injured 27 others in Munich had researched school killing sprees and attempted to lure victims to the scene of his rampage with an offer of free food on social media, officials have said.
Police said the 18-year-old gunman, who opened fire at a crowded shopping centre and McDonalds restaurant on Friday evening, had been raised in Munich and was still in full-time education.
They added that he had likely been in psychiatric care and there were indicators he had been treated for depression.
Robert Heimberger, a police investigator, said on Saturday it appeared the gunman had hacked a Facebook account and lured people to the shopping centre with an offer of free food.
The post, sent from a young womans account, urged people to come to McDonalds at 4pm, saying: Ill give you something if you want, but not too expensive.
It appears it was prepared by the suspect and then sent out, Heimberger said.
The gunman, who has been identified as Ali Sonboly, is said to have researched mass-casualty attacks and had an obsession with shooting sprees, including the 2011 massacre in Norway carried out bythe rightwing fanatic Anders Behring Breivik.
Classmates of Sonboly told the Guardian he had been bullied at school, while neighbours described him as shy and lazy. At school, Ali was often bullied by others and really unpopular, one classmate said. He was a bit chubby, and he was either by himself or together with one or two people, but he seemed to have hardly any friends.