sports
NFL quarterback Colin Kaepernick set to stand for national anthem next year
By
|
San Francisco 49ers quarterback, whose decision not to stand rocked the NFL, is ready to drop his protest when new season begins, reports say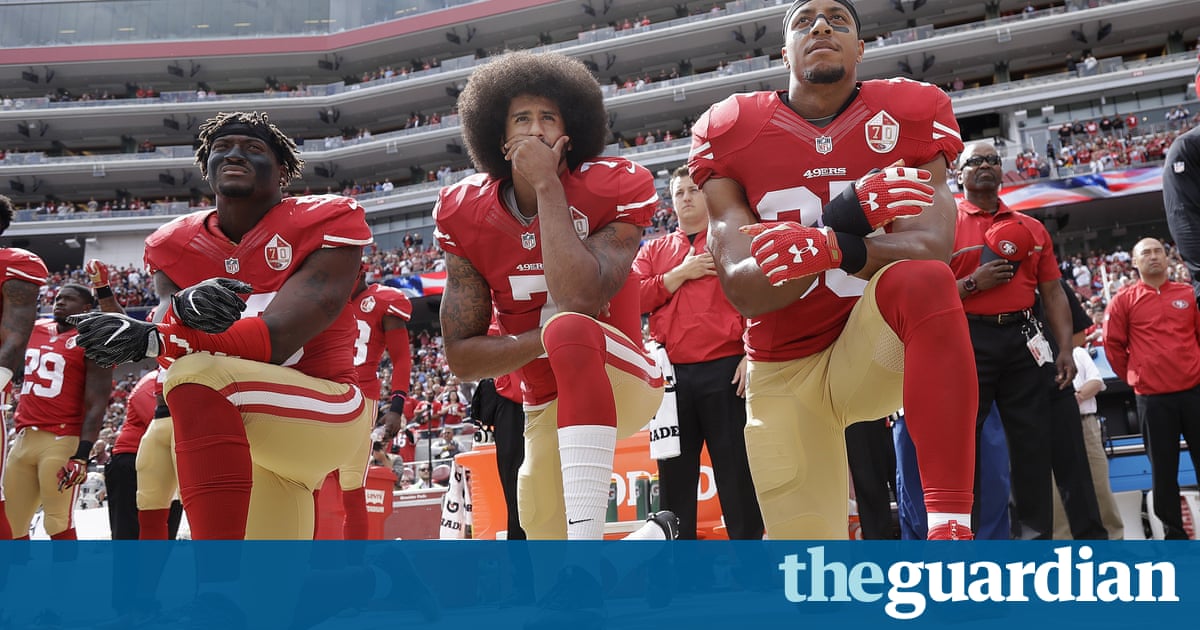 Colin Kaepernick, the San Francisco 49ers quarterback whose decision not to stand for the national anthem became the NFLs biggest storyline of last year, is set to drop his protest when the new season begins.
USA Today and ESPN reported on Thursday that Kaepernick will not carry over his protest into next season, in part because he believes his objective initiating a nationwide debate has largely been accomplished. Kaepernick said last year that he was protesting against police brutality and racial injustice in America.
I am not going to stand up to show pride in a flag for a country that oppresses black people and people of color, Kaepernick said at a press conference when he began his protest in September. To me, this is bigger than football and it would be selfish on my part to look the other way.
Kaepernick, who is ready to opt out of his contract with the 49ers, was yet to make an official comment.
The 29-year-olds decision to kneel or sit during the Star-Spangled Banner gained widespread support and plenty of disquiet. Many other NFL players followed Kaepernicks lead and refused to stand, as did other athletes in the NBA and elsewhere, but the quarterback received some stinging criticism from fellow players, coaches and figures outside sports.
Donald Trump said Kaepernick should find a country that works better for him, while supreme court justice Ruth Bader Ginsburg labelled Kaepernicks protest dumb and disrespectful.
A month into the season, Kaepernick regained the 49ers quarterback spot from Blaine Gabbert and started the remaining 11 regular-season games, but the team endured a grim season, going 2-14 and finishing bottom of the NFC West.
At the end of last season, Kaepernick received the prestigious Len Eshmont award from the 49ers organization, which goes to the player who best exemplifies the inspirational and courageous play of Len Eshmont, an original member of the 1946 49ers team.
Read more: http://www.theguardian.com/us