movies
Pakistan blocks Bollywood megastar Shah Rukh Khan's movie 'Raees'
By
|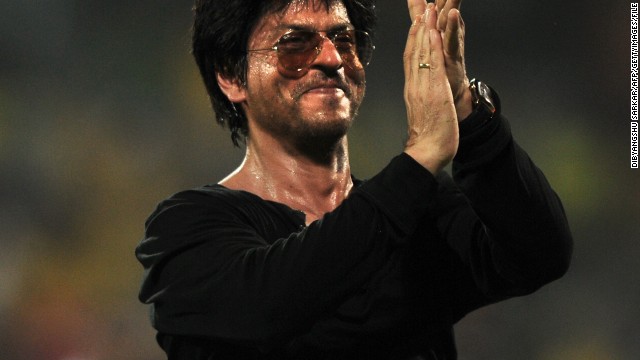 New Delhi (CNN)A new Indian blockbuster has been banned in Pakistan for allegedly misrepresenting Muslims.
Bollywood megastar, Shah Rukh Khan, himself a Muslim, has millions of fans all around the world.
But his new film "Raees," about a bootlegger turned politician, has hit a roadblock with Pakistan's censors.
The movie — scheduled for release last Sunday — has been banned because of its "inappropriate depiction of Muslims," according to Pakistan's Central Censor Board.
The board also said the movie "did not show the real face of Islam" and focused on a "sect of Muslims as bad."
The decision to ban the movie, which is based on a true story set in Gujarat in the 1980s and 1990s, has caught cinema-goers as well as the cast and crew by surprise.
The film's director, Rahul Dholakia, also expressed his "outrage" over the ban.
Speaking to CNN, film trade analyst and television host, Komal Nahta, blamed the ban on oversensitivity.
"Pakistan is known for being sensitive and blowing things out of proportion. This is based on a true story so you can't change the facts to suit a particular nation," said Nahta. "They get maximum mileage out of Bollywood. Politics is about making noise."
Cinema revenues in Pakistan likely to be hit
Bollywood is big business.
PricewaterhouseCoopers, a multinational professional services firm, estimates the industry generated up to $1.64 billion in revenue in 2015.
The censor board's ban is likely to hit cinema revenues in Pakistan, where estimates suggest Indian movies account for between 60 and 70% of earnings.
This isn't the first time that politics has impacted the two countries' respective film industries. Since gaining independence in 1947, India and Pakistan have fought two out of their three wars over Kashmir. The 1965 war led to a ban on Indian films till 2008.
That move came amidst a spate of
cross-border violence
between India and Pakistan in September 2016, and a near immediate decision by the Indian Motion Picture Producers' Association to no longer work with Pakistani talent during the same month.
"Raees" has a Pakistani leading lady, the actress Mahira Khan, who, according to local media reports, shot the film's remaining scenes in a 'secret location' following the Indian Motion Picture Producers' Association's decision.
Khan was unable to promote the film in India alongside her co-stars, but joined a press conference with them via a video call.
"I fully understand & respect security with the way the world is, but to be detained at US immigration every damn time really really sucks," he wrote on Twitter following the incident.