sports
Phoenix Suns' Devin Booker scores 70 points to create a piece of NBA history
By
|
Suns Booker becomes only sixth player of all time to score 70 in a game, joining Wilt Chamberlain and Kobe Bryant among the storied ranks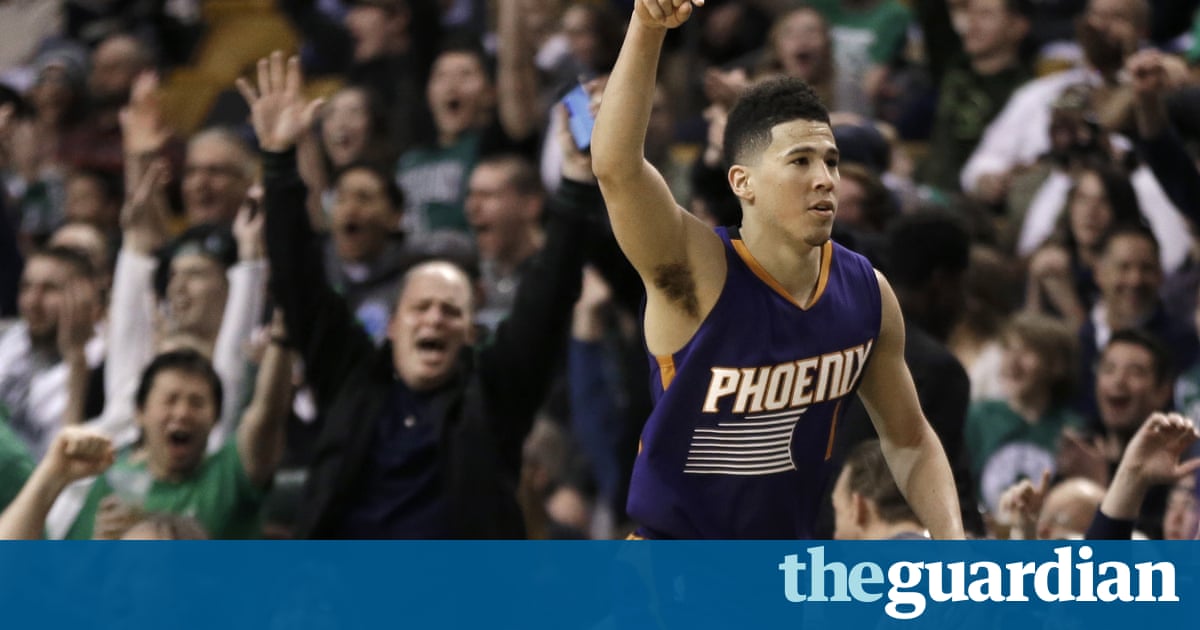 Devin Booker is only 20 and already has a place alongside Wilt Chamberlain, Kobe Bryant and just a few others in NBA history.
Booker scored 70 points,becoming the sixth different player to reach that total, but the Boston Celtics outlasted the Phoenix Suns 130-120 on Friday night.
David Thompson, David Robinson and Elgin Baylor are the NBAs only other 70-point scorers. Baylor also held the previous record against the Celtics with 64 points in Minneapolis for the Lakers on November 8, 1959.
This doesnt happen very often especially against a really good defensive team like the Boston Celtics, Booker said. Its a zone. Its kind of hard to explain. Ive been in those zones before, but never to this extent.
Isaiah Thomas scored 34 points for Boston, which won its third straight and avenged its buzzer-beater loss in Phoenix earlier this month.
The rematch was dominated early by the Celtics, as they hit eight 3-pointers during a 37-point second quarter to grow their lead as high as 26 points.
Booker then scored 51 after half-time, including 28 in the final period as his team-mates fed him almost every time down the floor.
Coach Earl Watson even used a pair of timeouts in the closing minutes to get him extra touches. As Bookers point total climbed, he even began to get cheers from some Boston fans. The entire display in particular Phoenixs attempts to prolong the game tweaked some Celtics players.
It was weird what they were doing, Thomas said. Ive never seen anything like that. It is what it is. But I mean it was obvious what they were trying to do. They were trying to get him the most points possible. Hats off to him. He played a hell of a game.
Whatever the perception of others, Watson made no apologies.
Im not coming into any arena just happy to be there, trying to be liked. I dont care about being liked. I really dont care to be honest with you, he said. Were trying to build something with this young group. If people dont like us while we build it, so what? Do something about it.
Chamberlain had six 70-point games and his 62 points on January 14, 1962, had been the most in Boston.
Phoenix has already been eliminated from playoff contention, and had only eight available players because of injuries. Younger than some lineups in the NCAA Tournament, the Suns have lost seven straight and nine of their last 10, and they were out of this one early before Bookers explosive performance made it interesting.
His previous career best was 39, which he reached three times before Friday. He had 19 points at half-time, then scored 23 in the third quarter to get the Suns back within range.
Read more: http://www.theguardian.com/us