news
Poland earthquake killed eight underground miners, says owner
By
|
Magnitude 3.4 quake caused rockfalls hundreds of metres below the surface at Europes largest copper mine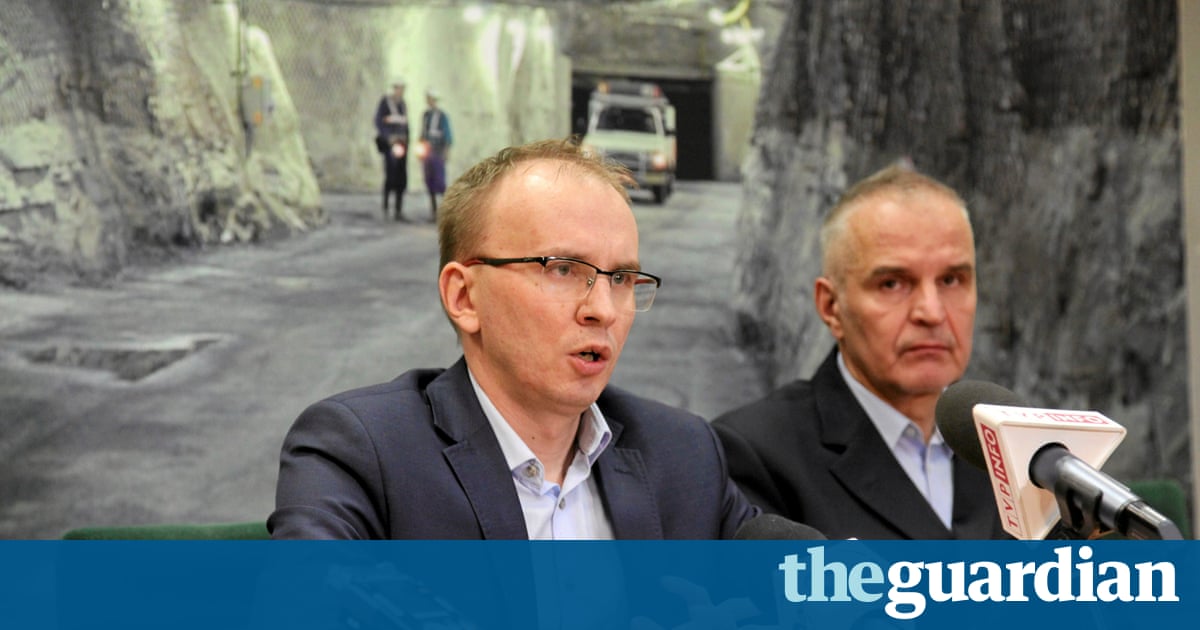 The final death toll of an earthquake in Poland that caused rockfalls deep underground at Europes largest copper mine stood at eight, operator KGHM said on Wednesday.
The quake hit the Rudna copper mine just after 9pm on Tuesday. A search followed through the night and Wednesday, with five bodies initially found, then another three.
Thus the outcome of this tragic tremor is eight casualties, state-run news agency PAP quoted the Rudna mine director Pawe Markowski as saying.
The rescue operation lasted for 24 hours. We have done everything to save the miners, unfortunately we lost, Markowski added, calling the tremor KGHMs biggest tragedy in the past 55 years.
The epicentre of the tremor was 1,500 metres below the surface, with a magnitude of 3.4, PAP reported.
Sections of tunnels hundreds of metres below the surface were blocked by rocks, hampering rescue efforts.
Markowski said it was the first time in KGHMs history such a distant tremor had caused such extensive damage.
State-run KGHM said the Rudna mine, in operation since 1974, had 11 shafts reaching a depth of 1,244 metres.
We are all shocked by the scale of this tragedy, which occurred in a place we had assessed as exposed to a moderate level of risk, said the KGHM chief executive officer, Radosaw Domagalski-abdzki.
Domagalski-abdzki said nine people working in the mine had suffered spinal and head injuries and five were in hospital. KGHMs spokeswoman said none were in a life-threatening condition.
Officials at KGHM said some of the underground tunnels still blocked by debris were eight metres wide and four metres high.
Polands prime minister, Beata Szydo, cancelled the governments weekly cabinet meeting to visit the mine.
A KGHM spokeswoman said: After the rescuing operation is finished a special commission with the representatives of the state mining authority and KGHM experts will be convened. Only the part of the mine where the accident took place will be halted.
KGHM is one of the biggest copper and silver producers in the world. Its copper output stood at almost 700,000 tonnes in 2015.
With Reuters
Read more: https://www.theguardian.com/world/2016/dec/01/poland-earthquake-killed-eight-underground-miners-says-owner