news
Powerful winds whip through the Great Lakes region and northeast US
By
|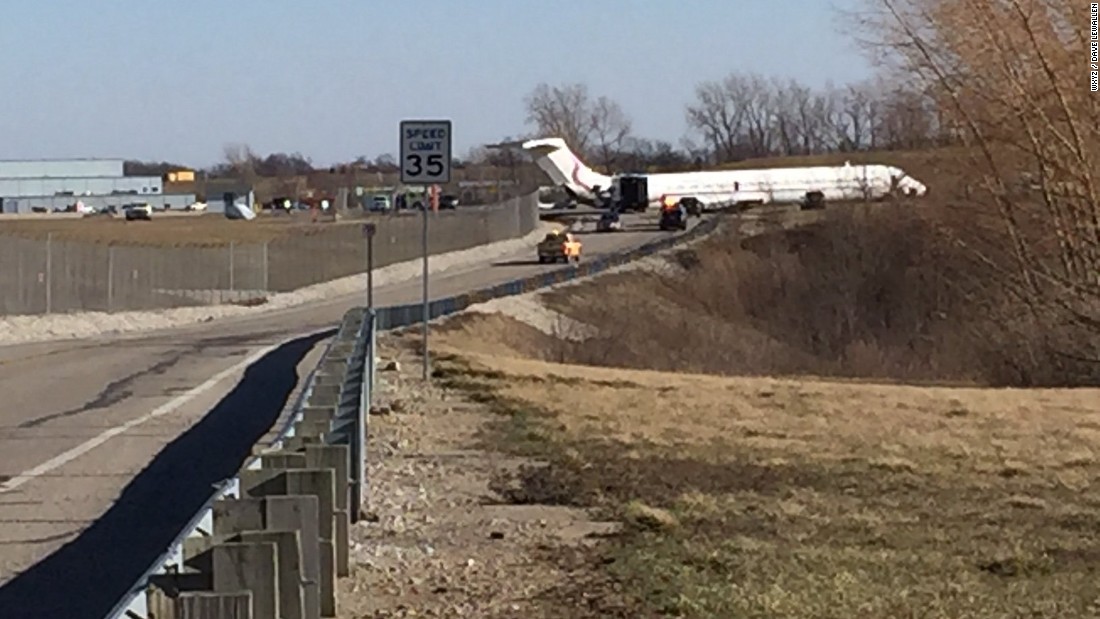 (CNN)Powerful and potentially dangerous winds blew across the Great Lakes region and the northeast United States Wednesday, derailing a train, blowing over tractor trailers and pushing a plane off a runway. Gusts reportedly reached 50-70 mph in some areas, according to the National Weather Service.
The exceptional winds, which blew from the upper Midwest, across the Great Lakes and into the Northeast, can be blamed on a very strong storm system moving across Canada.
A CSX train was derailed in Batavia, New York, between Buffalo — where wind gusts reached 66 mph — and Rochester.
A total of 12 rail cars were involved, according to CSX spokesman Rob Doolittle, but there were no reports of injuries or of any leaks or spills of freight from the train.
Rochester saw winds over hurricane-force, with a peak gust of 81 mph, according to the National Weather Service. As of 8 p.m. Wednesday, Rochester Gas & Electric reported 100,147 customers without power.
In Western New York and the Finger Lakes, downed trees and wires blocked roads and made travel dangerous, according to local reports. "With high winds and the potential for downed power lines and power outages, I urge New Yorkers to avoid unnecessary travel and heed all travel restrictions," New York Governor Andrew Cuomo said in a news conference.
Tractor trailers driving down the road were blown over by high winds in Michigan and Ohio and near Niagara Falls in Ontario, Canada.
"It caught the back of the trailer and just rolled it over like a wave," said the truck driver in Canada, James Estepp. "I could feel when the wind hit…next thing I knew, I felt the back of the trailer go up."
In Ohio, winds reached 62 mph in Toledo and 59 mph in Cleveland. As of 6 p.m., 154,016 First Energy customers were without power in Ohio.
A plane carrying the University of Michigan men's basketball team slid off the runway at Willow Run Airport in Ypsilanti, Michigan in the high winds. The plane was headed to the Big Ten tournament in Washington D.C.
"After attempting to take off in high winds, takeoff was aborted and, after strong braking, the plane slid off runway. The plane sustained extensive damage but everyone on board was safely evacuated and is safe. The team is making alternate travel plans," read a statement on the team's official twitter account.
Michigan saw many outages and wind damage, with 68 mph gusts reported in Detroit, blowing at a sustained 49 mph.
More than 550,000 customers of Detroit based- DTE Energy were without power as of 6 p.m. due to severe winds blowing throughout Southeast Michigan. The outages are widespread across the region, with the hardest hit areas in Wayne, Oakland, Macomb and Washtenaw counties, according to DTE.
"Crews will be working 16-hour shifts around the clock to restore power. Additional crews are coming in from Kentucky, Indiana, Pennsylvania and Tennessee to assist with restoration efforts," DTE Energy said in a statement.
Most of the wind advisories across the Great Lakes region and northeast United States are set to expire during the overnight hours, but conditions will still be breezy into the northeast on Thursday. Winds of 15-25 mph, with gusts over 30 mph, will likely bring some delays at the airports, especially during the morning hours and into the early afternoon in New York and Boston.
Read more: http://edition.cnn.com/