entertainment
Princess Leia: can Star Wars makers keep Carrie Fisher's beloved character going?
By
|
Actor had completed filming of Episode VIII, due for release in 2017 by Disney, and iconic character was thought to be included in future instalments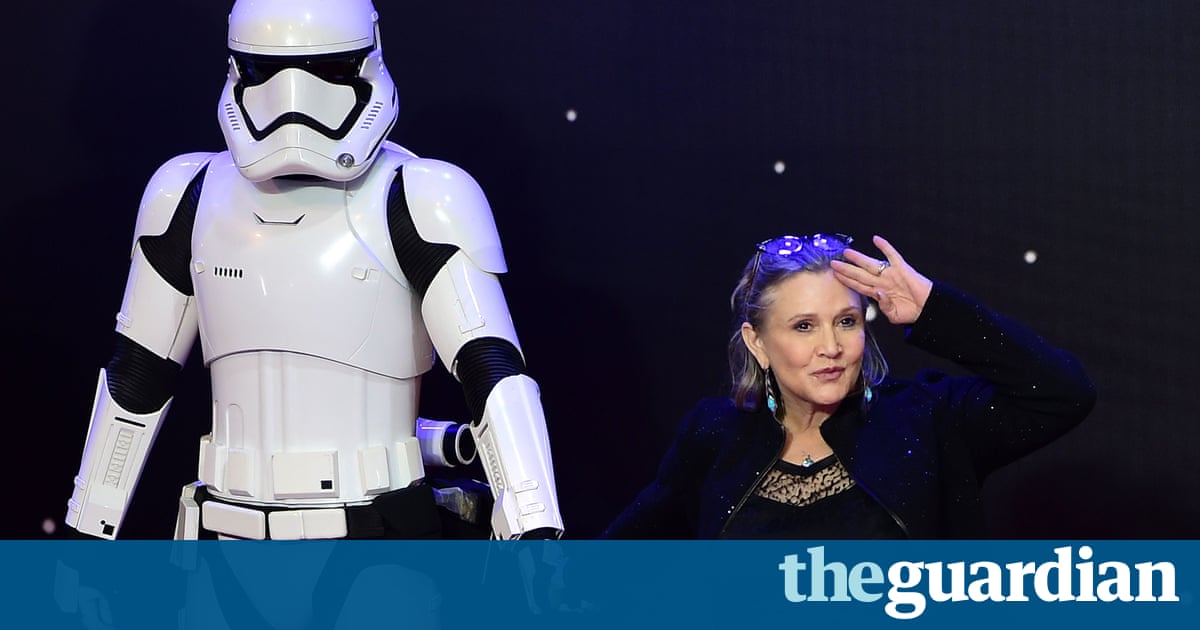 Carrie Fishers unexpected death has not just left Star Wars fans heartbroken it may thrust the Disney film studio into a dilemma over the fate of her iconic character Princess Leia as it moves forward with the film franchise.
Fisher, 60, enjoyed a new round of fame when Princess Leia, Harrison Fords Han Solo and Mark Hamills Luke Skywalker were reunited on screen for 2015s Star Wars: The Force Awakens, which sold more than $2bn in tickets at the global box office.
Fisher had finished filming for the 2017 release of Star Wars: Episode VIII, Disney said. Plot details have remained a closely guarded secret.
Read more: https://www.theguardian.com/culture/2016/dec/28/princess-leia-how-will-makers-of-star-wars-handle-loss-of-carrie-fisher