sports
Pro Football Hall of Fame's class of 2017 will be revealed Saturday
By
|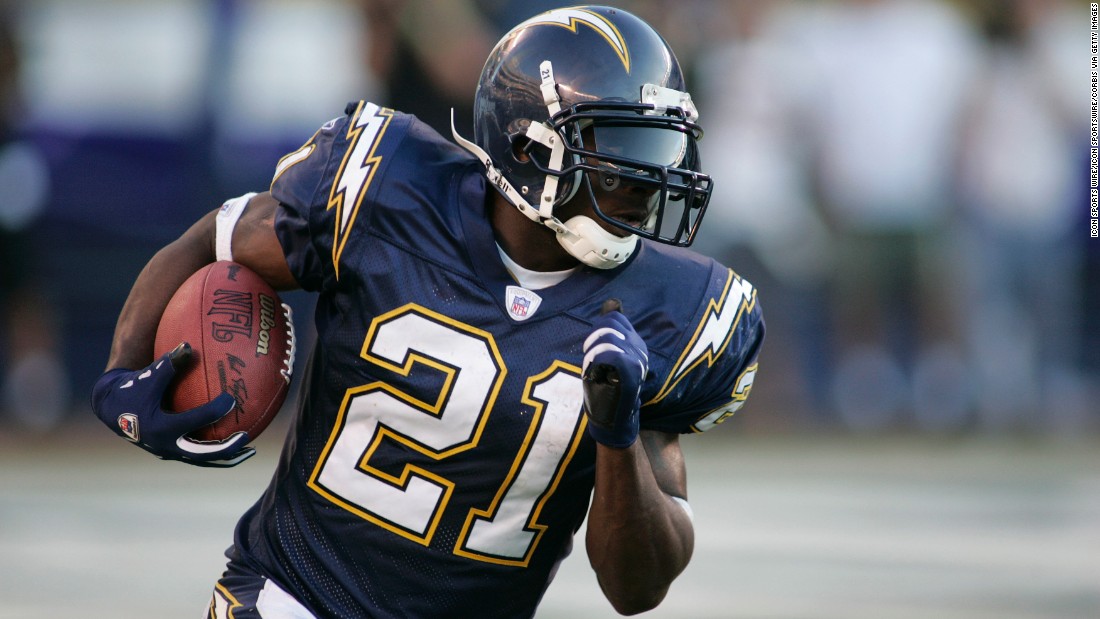 Houston (CNN)The Chargers may no longer be in San Diego, but fans may have reason to celebrate on Saturday night.
The Pro Football Hall of Fame class of 2017 will be announced, and of the 18 finalists, just one is a likely lock. That's iconic Chargers running back LaDainian Tomlinson, the 2006 NFL MVP who is fifth in career rushing yards, second in career rushing touchdowns and third in total touchdowns.
This year's hall of famers will be enshrined in Tom Benson Hall of Fame Stadium in Canton, Ohio, in August.
Here is the list of the 15 modern-era finalists:
Morten Andersen, Kicker

— 1982-1994 New Orleans Saints; 1995-2000, 2006-07 Atlanta Falcons; 2001 New York Giants; 2002-03 Kansas City Chiefs; 2004 Minnesota Vikings

Tony Boselli, Tackle

— 1995-2001 Jacksonville Jaguars

Isaac Bruce, Wide Receiver — 1994-2007 Los Angeles/St. Louis Rams and 2008-09 San Francisco 49ers

Don Coryell, Coach

— 1973-77 St. Louis Cardinals and 1978-1986 San Diego Chargers

Terrell Davis, Running Back

— 1995-2001 Denver Broncos

Brian Dawkins, Safety — 1996-2008 Philadelphia Eagles and 2009-2011 Denver Broncos

Alan Faneca, Guard

— 1998-2007 Pittsburgh Steelers; 2008-09 New York Jets; 2010 Arizona Cardinals

Joe Jacoby, Tackle

— 1981-1993 Washington Redskins

Ty Law, Cornerback

— 1995-2004 New England Patriots; 2005, 2008 New York Jets; 2006-07 Kansas City Chiefs; 2009 Denver Broncos

John Lynch, Free Safety

— 1993-2003 Tampa Bay Buccaneers and 2004-07 Denver Broncos

Kevin Mawae, Center/Guard

— 1994-97 Seattle Seahawks; 1998-2005 New York Jets; 2006-09 Tennessee Titans

Terrell Owens, Wide Receiver

— 1996-2003 San Francisco 49ers; 2004-05 Philadelphia Eagles; 2006-08 Dallas Cowboys; 2009 Buffalo Bills; 2010 Cincinnati Bengals

Jason Taylor, Defensive End

— 1997-2007, 2009, 2011 Miami Dolphins; 2008 Washington Redskins; 2010 New York Jets

LaDainian Tomlinson, Running Back

— 2001-09 San Diego Chargers and 2010-11 New York Jets

Kurt Warner, Quarterback — 1998-2003 St. Louis Rams; 2004 New York Giants; 2005-09 Arizona Cardinals
Read more: http://edition.cnn.com/