news
Real reason Republicans are ditching Trump? It's white women
By
|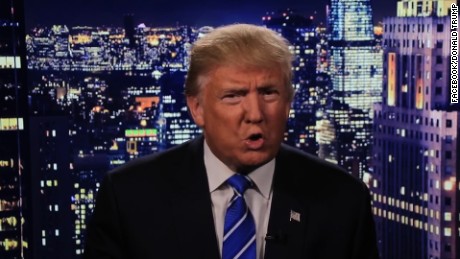 (CNN)On Friday the world saw and heard a video in which Republican presidential nominee Donald Trump and then-co-host of "Access Hollywood" Billy Bush denigrated women in the most repulsive terms.
But it was so much worse than that. Donald Trump admitted sexually assaulting women when he said: "I just start kissing them. … I don't even wait." He went on: "And when you're a star, they let you do it," Trump says. "You can do anything."
One last point: This Republican, anti-Trump mini-stampede is not even about white women as people deserving respect and human dignity. If it were, they would have bolted when they first heard women's accounts of his sexually abusive behavior — heard about Jill Harth's sexual assault allegations; or read David Cay Johnston's chapter "Imaginary Lovers" in his book, "The Making of Donald Trump;" or recently learned that more than 20 people from "The Apprentice" cast and crew were interviewed and described Trump's lewd behavior.
Why Republicans' outrage now? This is not about believing women, this is instead about a video, offering proof — in Trump's own voice — of his sexual abuses and his debasement of women. It has gone viral and as such cannot be ignored, as much as they might otherwise have been inclined to do.
Suddenly it is harder for white and mostly male Republicans to come away from November 8 with a win.